Today I wore my red velvet sewing kit dress for the first time. It was a appropriate outfit as I went to the craft store today. I got a few comments on how darling it was and where did I get it. The weather was also nice not to chilly but that perfect sunny but cold enough Id need tights with my dress. So I decided to take proper outfit pictures in my backyard excuse the still brown grass. Im not so great with watering my lawn :/. But the rain has helped it along so it's getting better.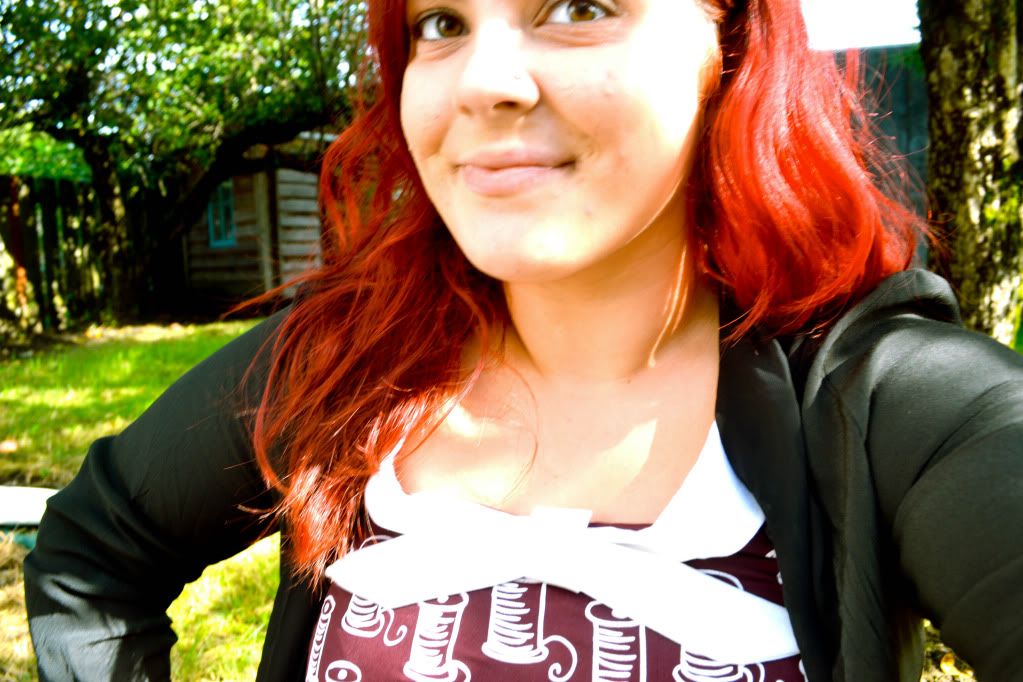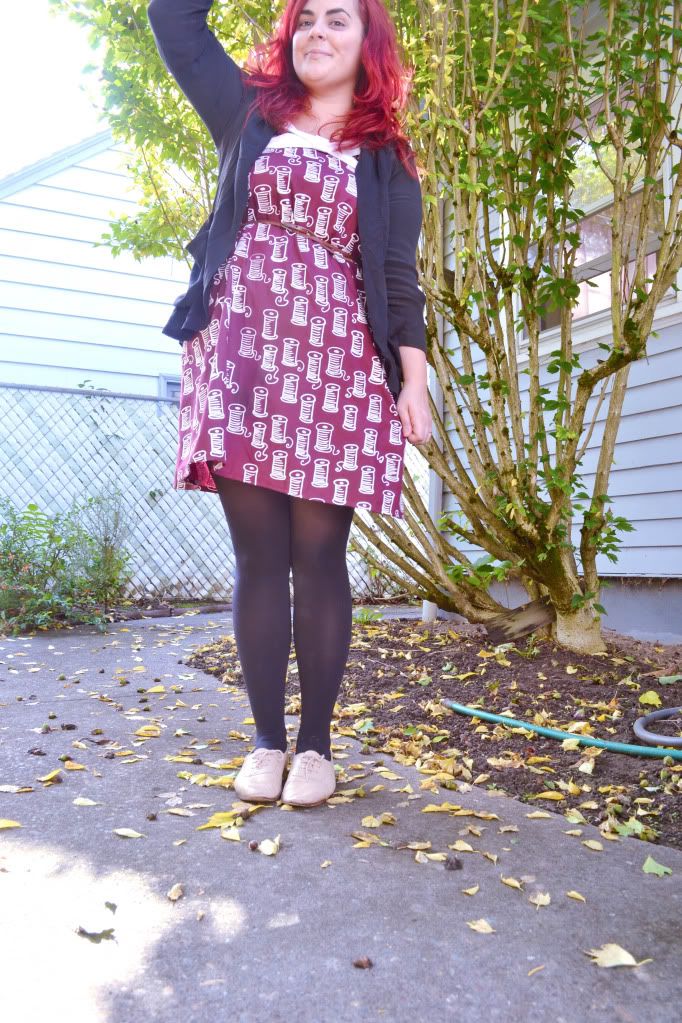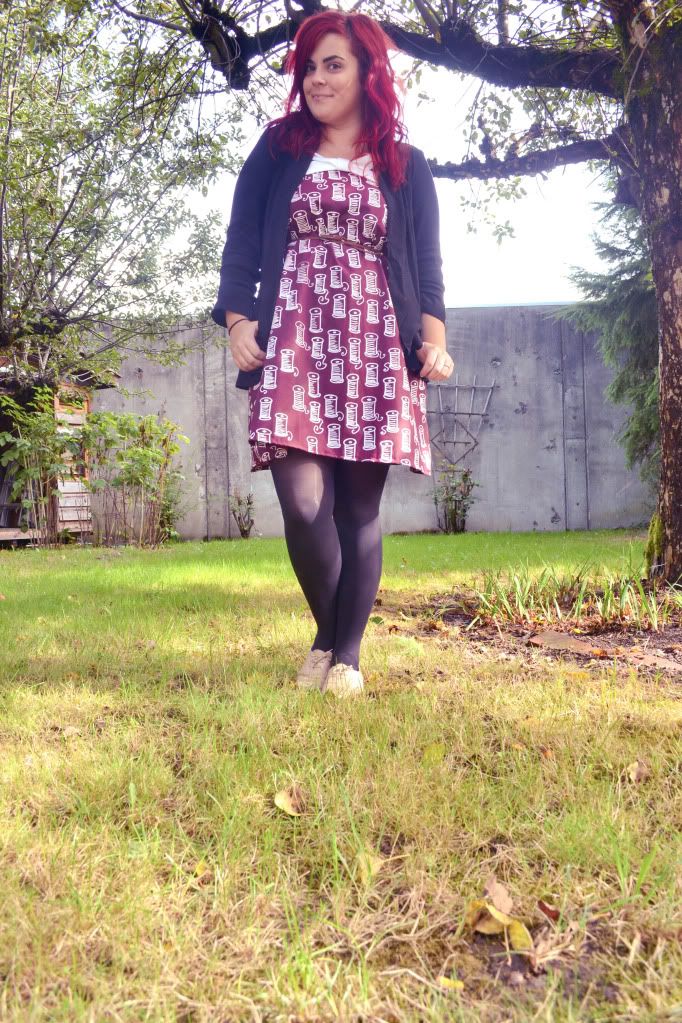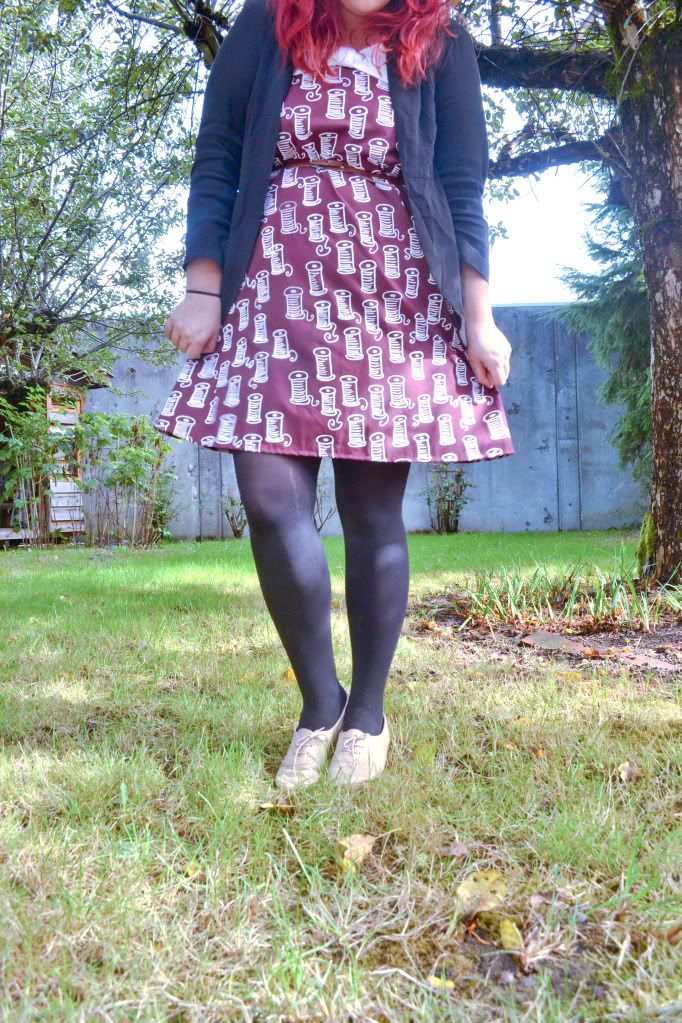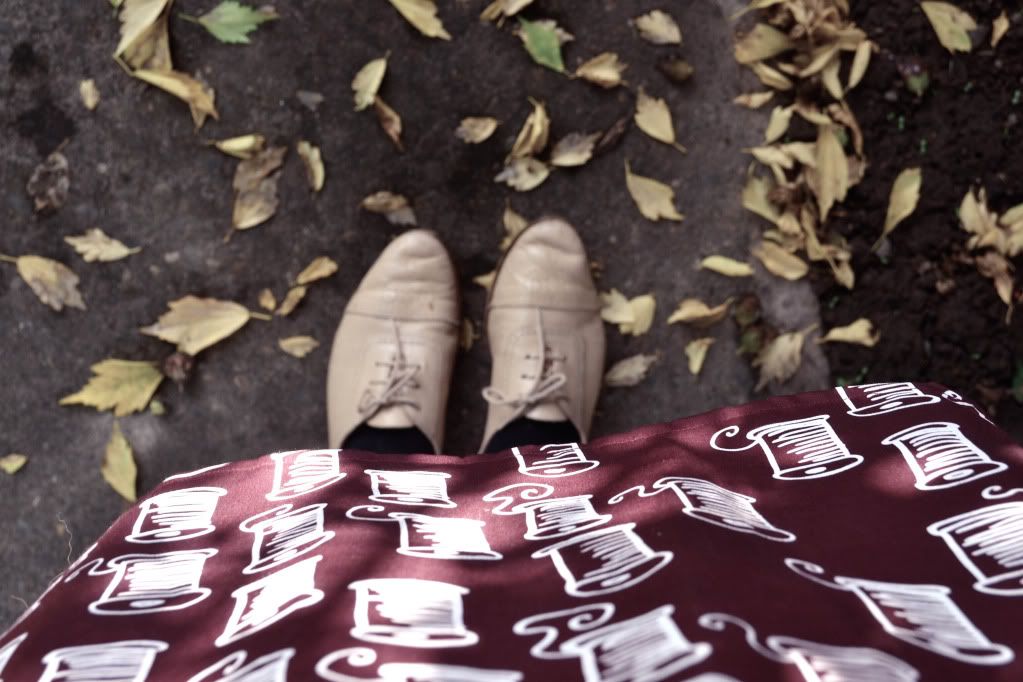 Outfit: Dress:
Red Velvet
Jacket:
Urban outfitters
Belt: Urban outfitters
Tights: Target
Oxfords: Vintage
I hope you all are having a lovely day. I know I am I love random days off to get stuff done and fell productive.
I also made these yummies.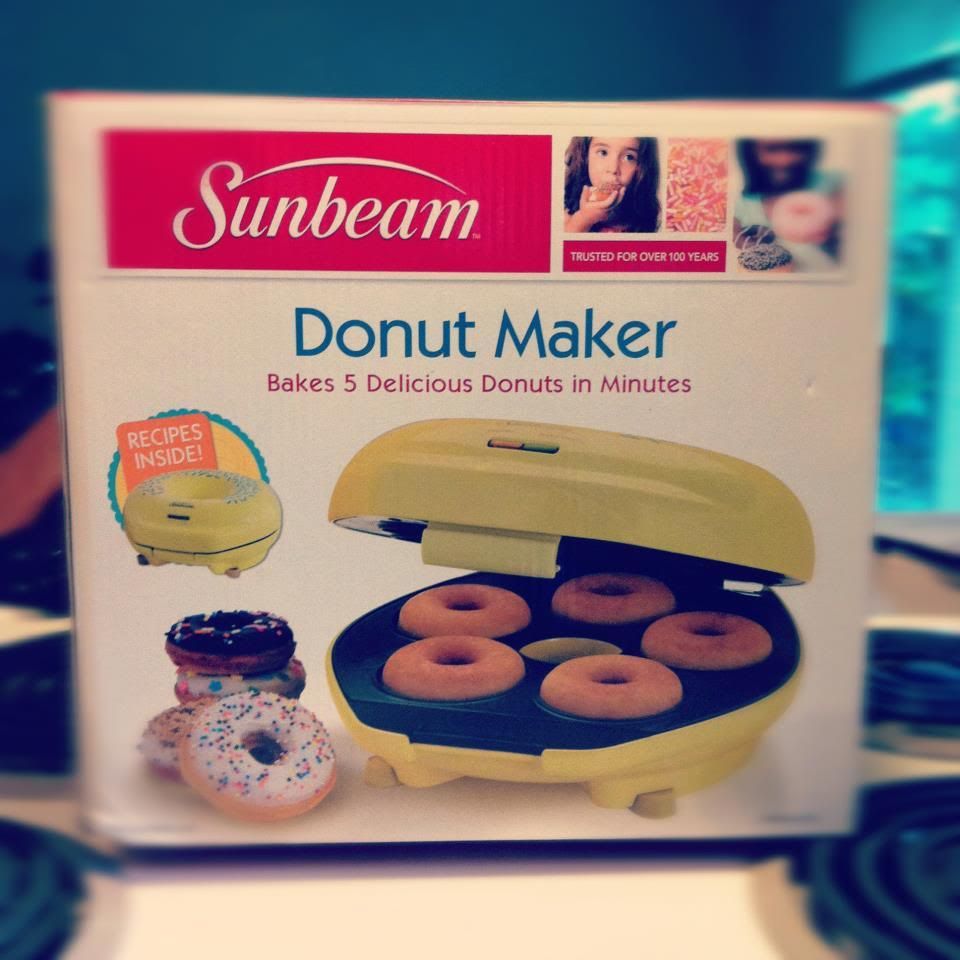 They were very very yummy. The only thing I couldn't get right was the icing I like it to be a little thicker like you would have on a maple bar. But there will be tons of practice for that :) But I would defiantly recommend this little donut maker. its quick and fast and they are tiny so you don't feel as bad having a donut.
xoxo