It's been quiet around the blog for a while. I've been a little busy bee these past few weeks, and enjoying this lovely chilly fall weather we have been having. It's that season for my favorite traditions. The pumpkin patch, spiced apple cider, soup lots and lots of soup in bread bowls YUM!, Can't forget everything pumpkin flavored to. Have you done any of your fun fall traditions yet? I've been baking up a storm practicing my pie skills. But sadly my oven hates me and likes to burn things. Or its just old half the time only two burners work it's quite frustrating. Good thing I wont be doing the holiday cooking at my house this year although I really wanted to but my house is just to tiny for our big gatherings. But this weekend Im quite excited were going to the pumpkin patch for hay rides,a corn maze, even some pony rides. And there will be lots of baking and cooking yummy food for family. Its our monthly family dinner at my grandpa's house. See he isn't doing so great (health wise) more on that another time. So we thought we should do a family dinner every other weekend so we can spend more time together. This weekend me and my mom are making a yummy stew, I'll be baking a pie either apple or cherry I am not sure on it yet. Probably apple I think more people would enjoy that one. Lately I have been spending lots of quality time with Miss Autumn and I love every minute of it even when she's cranky or throws tantrums ( Just like her momma.) Like when she throws blankets and pillows because she doesn't want to do something. I love that munchkin because I couldn't imagine our lives with out her. Here are some pictures from our lovely time spent together.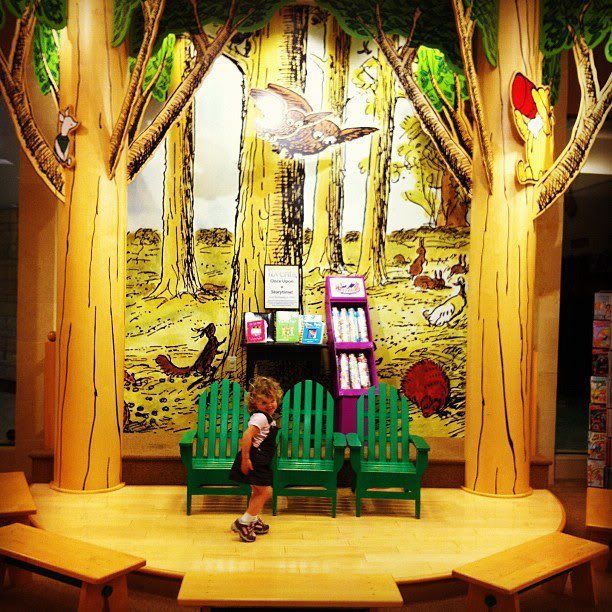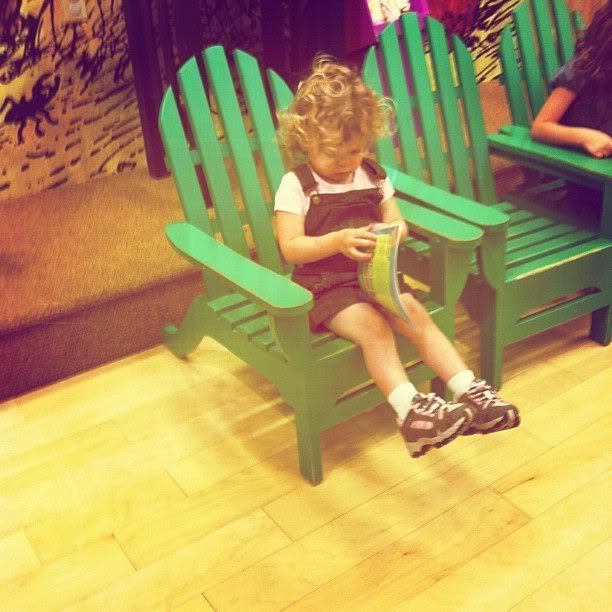 Having a little to much fun at target.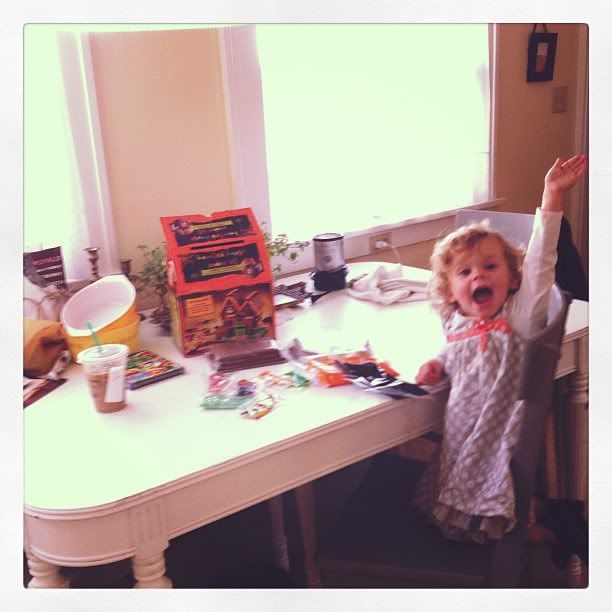 She was very excited about her spooky halloween ginger bread house.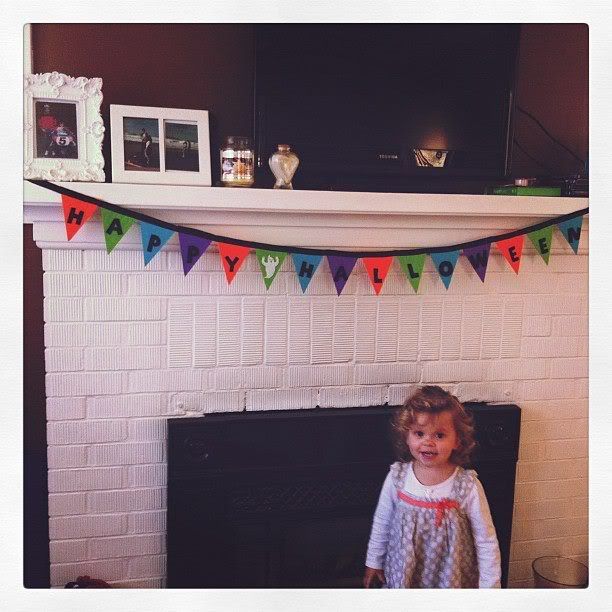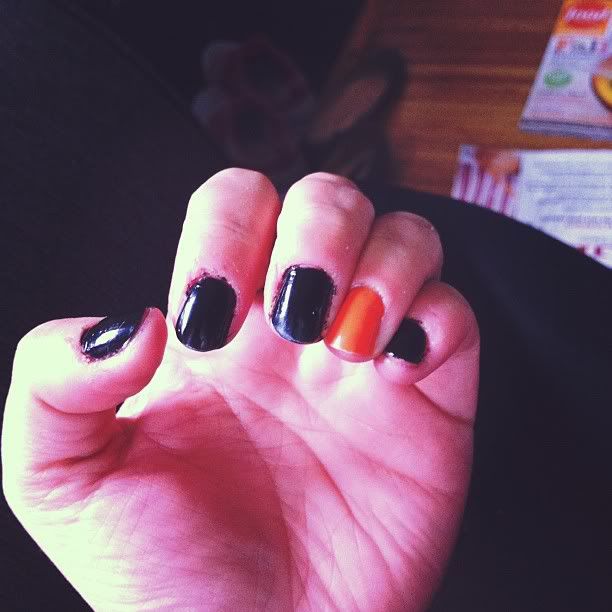 halloween nails :)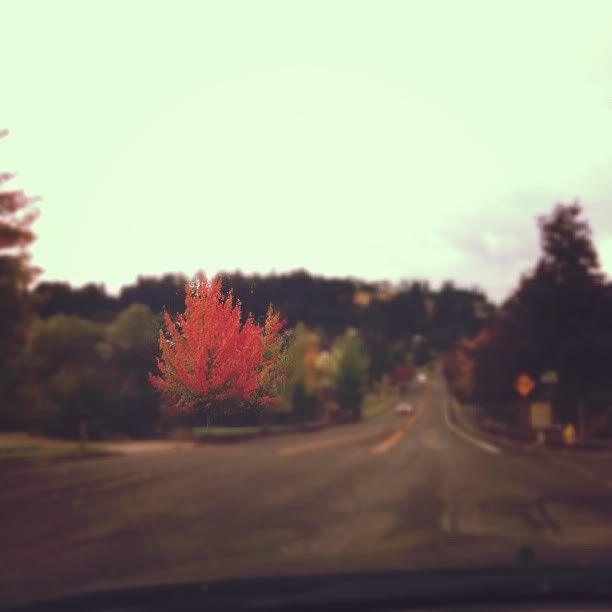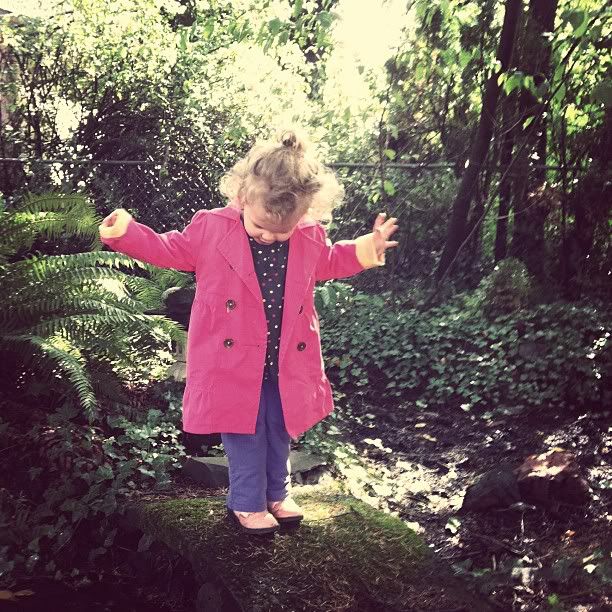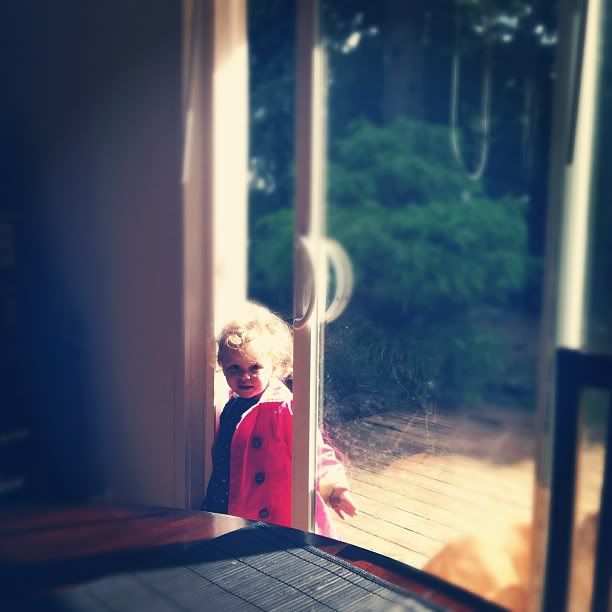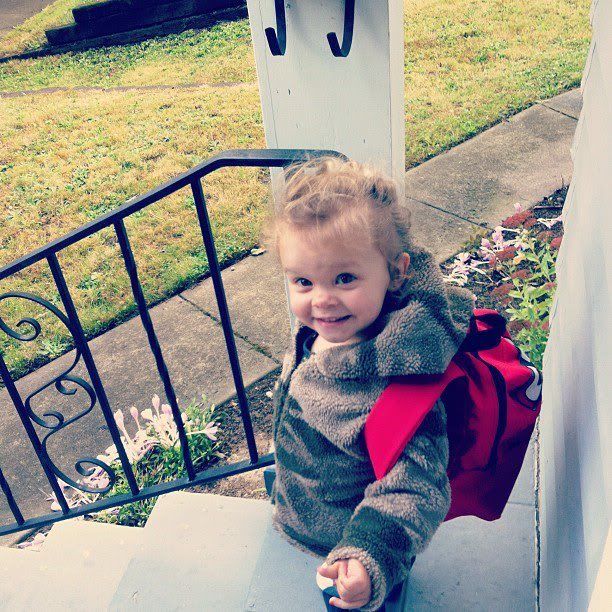 Excited for school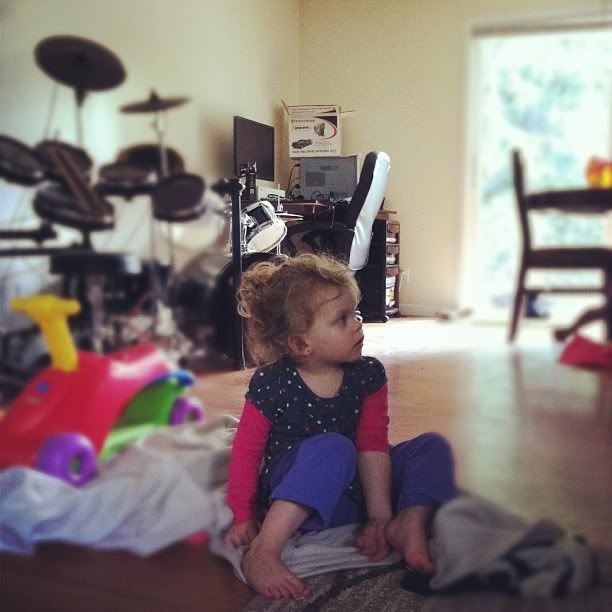 I swear she gets bigger every day.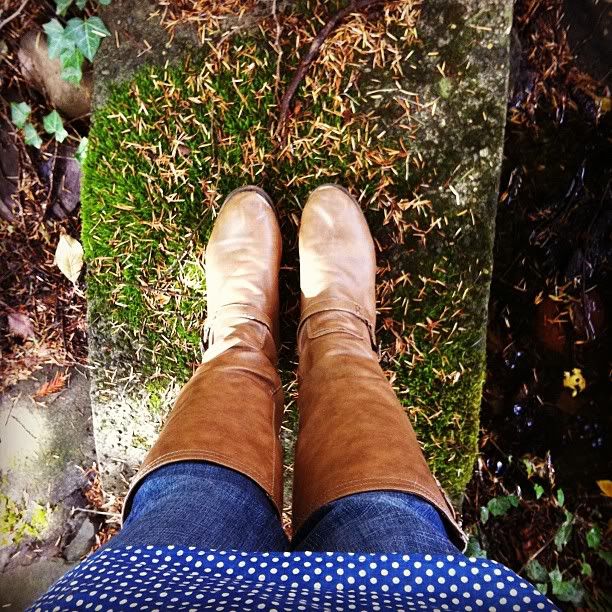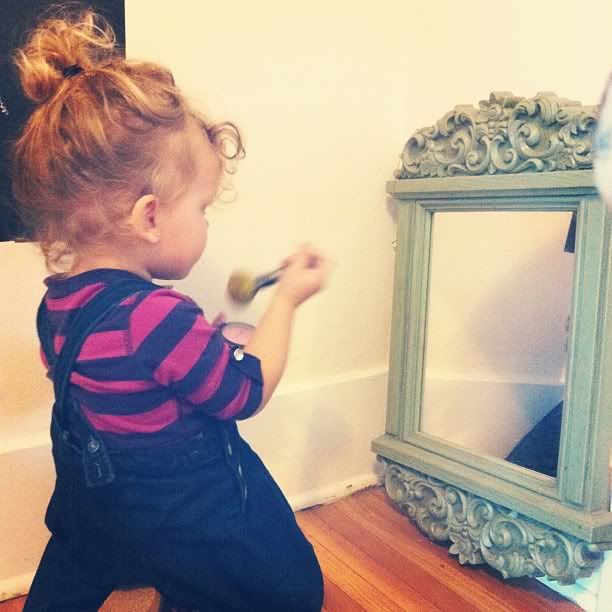 Well those are a few pictures from our days lately. In other news I've decided to do a caffeine cleanse. So far it has been four days. The first day was bad I started on the worst day I hadn't slept for 24 hours prior to starting not sure why I didn't just start after a good nights sleep but I did it I was up for 36 hours that day without coffee I survived somehow. I am on day four and I woke up craving a pumpkin spice latte but I am pushing through and doing great. I've gone to bed early and woke up early and have been quite productive with my morning time before watching the munchkin. Like this morning I did laundry,some dishes worked out and had breakfast all before heading out the door. Usually I allow 45 mins to get dressed and stuff my face before leaving. I am going to try to have no coffee,energy drinks or soda pop for 30 days. And just have good old water, tea and use my new juicer I am looking for some yummy recipes. Are any of you big coffee drinkers and tried going without it? and how did it go?
Well miss munchkin should be up from her nap soon and my tummy is a hungry I think I shall fix myself some warm soup for my belly.
xoxo