It's that special time of the week again. I had some great thrifting this week. Im so excited to share them. Usually I snag one maybe two things but not this week. So lets cut the chit chat and look at the goods I know that's what your all waiting for.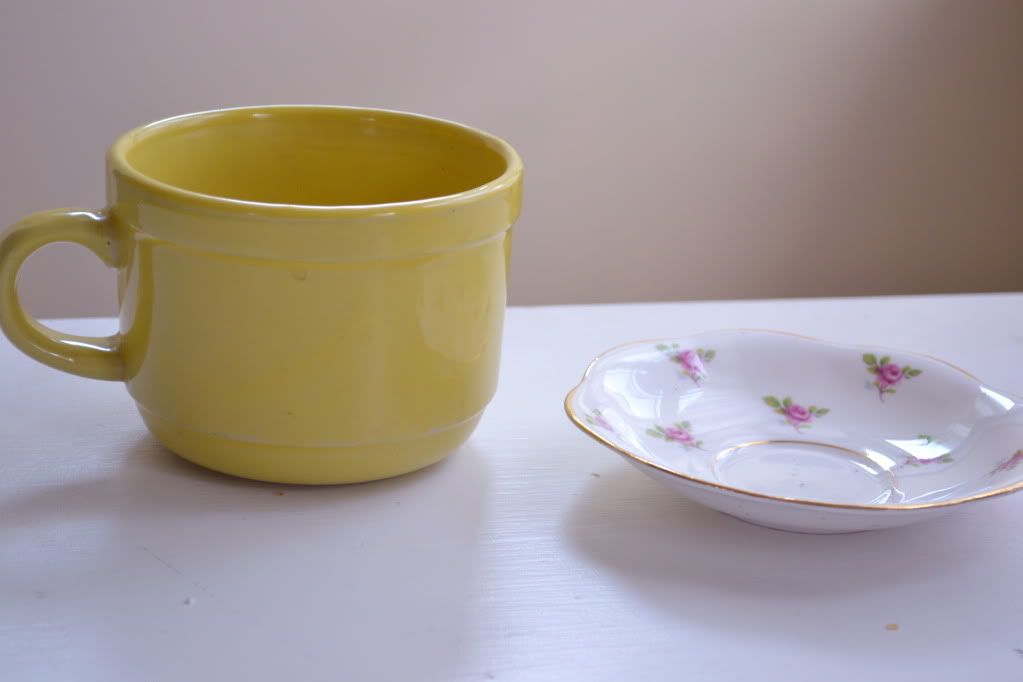 Im a sucker for giant coffee cups. And I am always on the hunt for pretty floral tea plates I only have two but Id love to have a collection of them.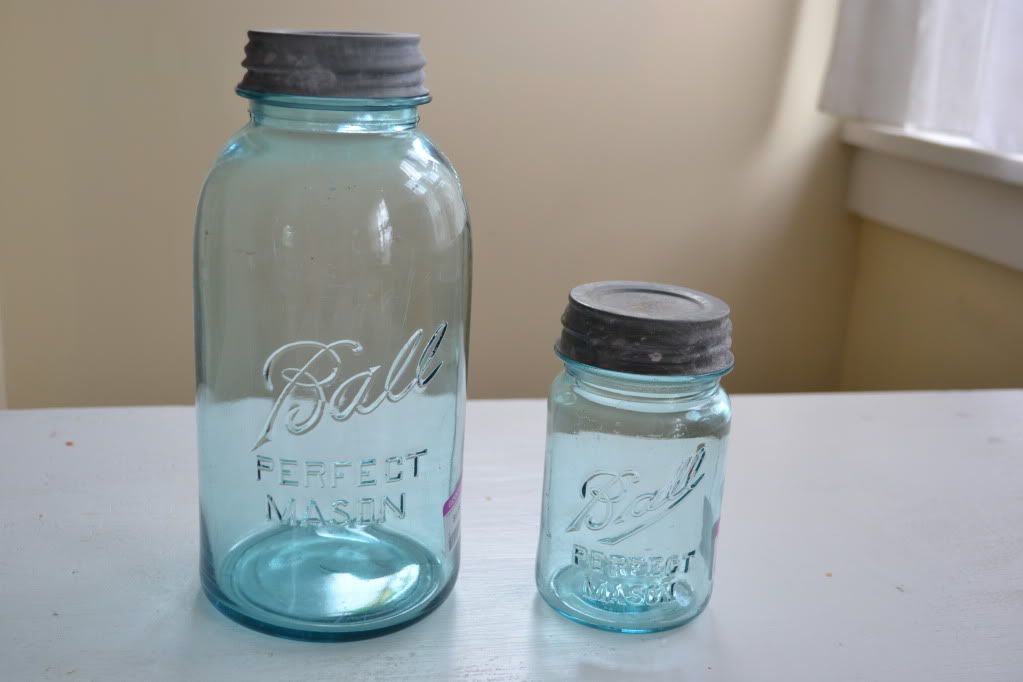 I love love these blue containers I have quite the few already.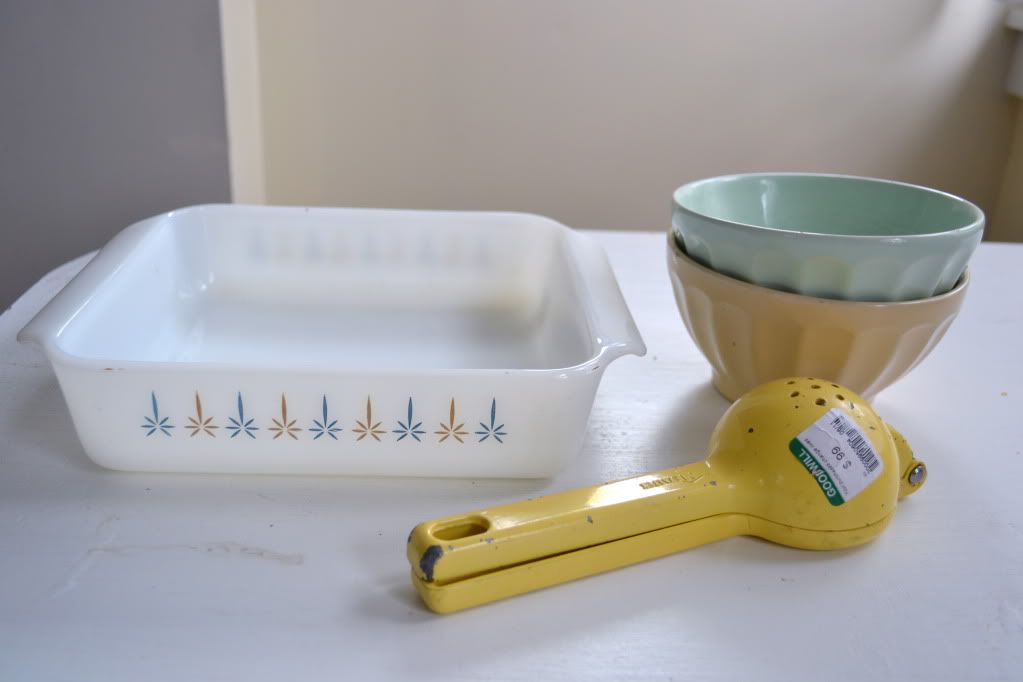 -I always love to find a new pretty casserole dish I love the design on this one.
-My collection for these bowels is growing quite fast I've found most of mine at good will, and I think I have like eight or nine of them now. I love that they are all pastel colors.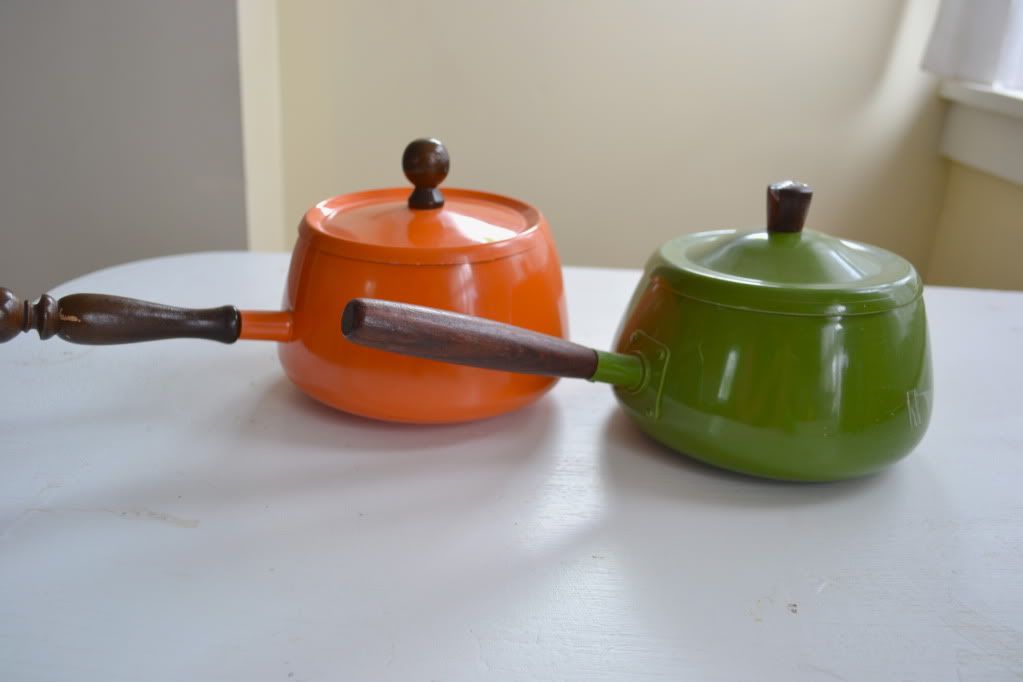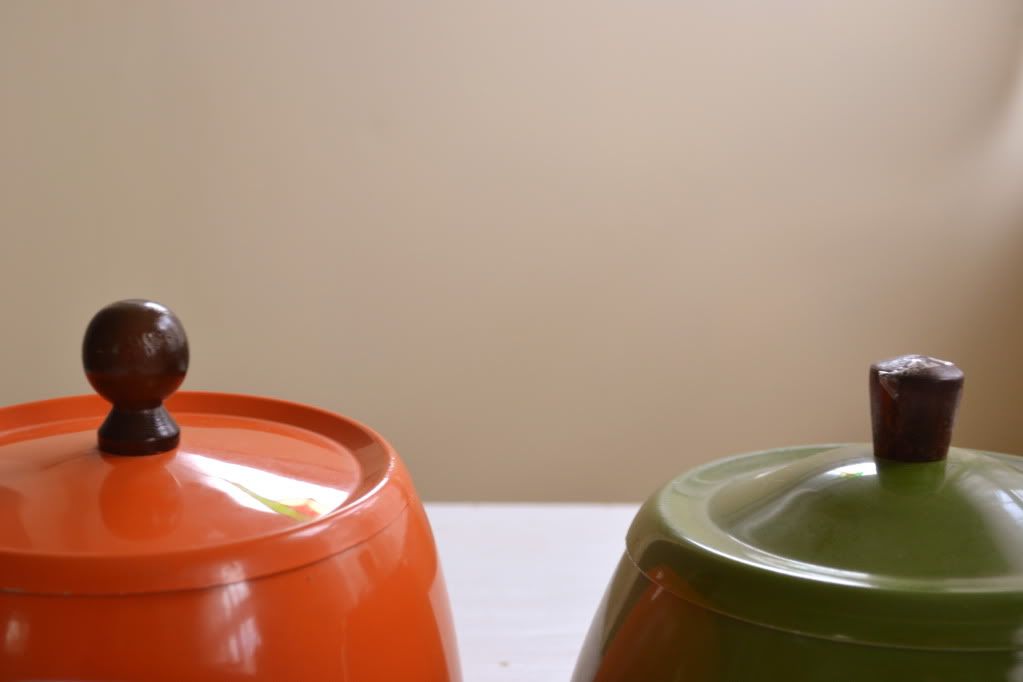 These 1970s fondue pots were defiantly my favorite finds of the day each $2.00 total score! I know that they didn't come with the sticks or burner but that's ok I still love them just as much.
It felt good to get back into my thrifting groove I had gone a while without finding any good home stuff. It seemed like I was always having such bad luck. But what goodies have you scored thrifting lately?
xoxo