I've been a little busy bee lately so thats why it's been a little quiet over here. Today I thought id share another home tour peak. Today's peak is my bedroom finally it feels like a bedroom. I would like maybe a picture or something for over my bed maybe a head board but who knows when I will find those since I have a specific look in my head. So without further ado here is my cosy place where I like to rest my head.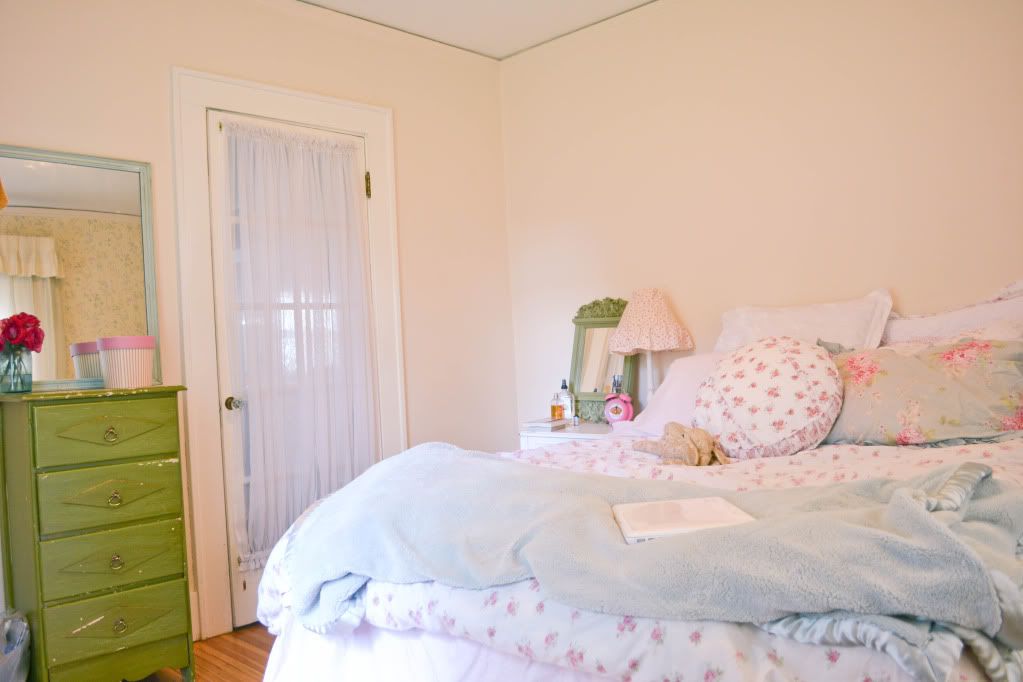 I am all about shabby chic bedding. I am always collecting anytime I see any.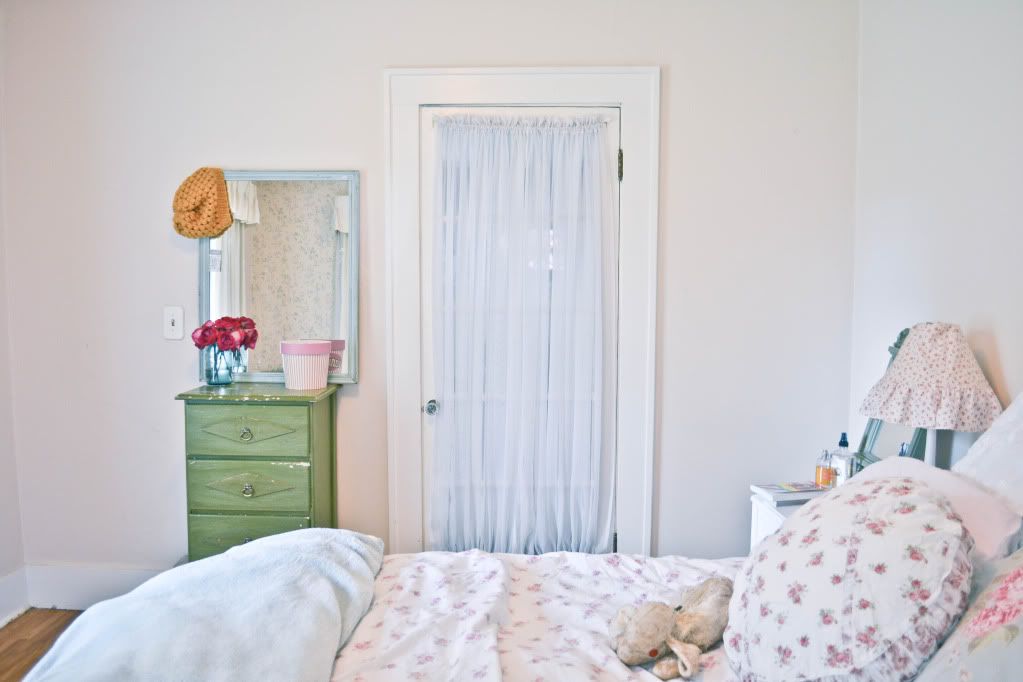 I love all the natural light in this room.
&
I also love my green dresser that used to be my grandma's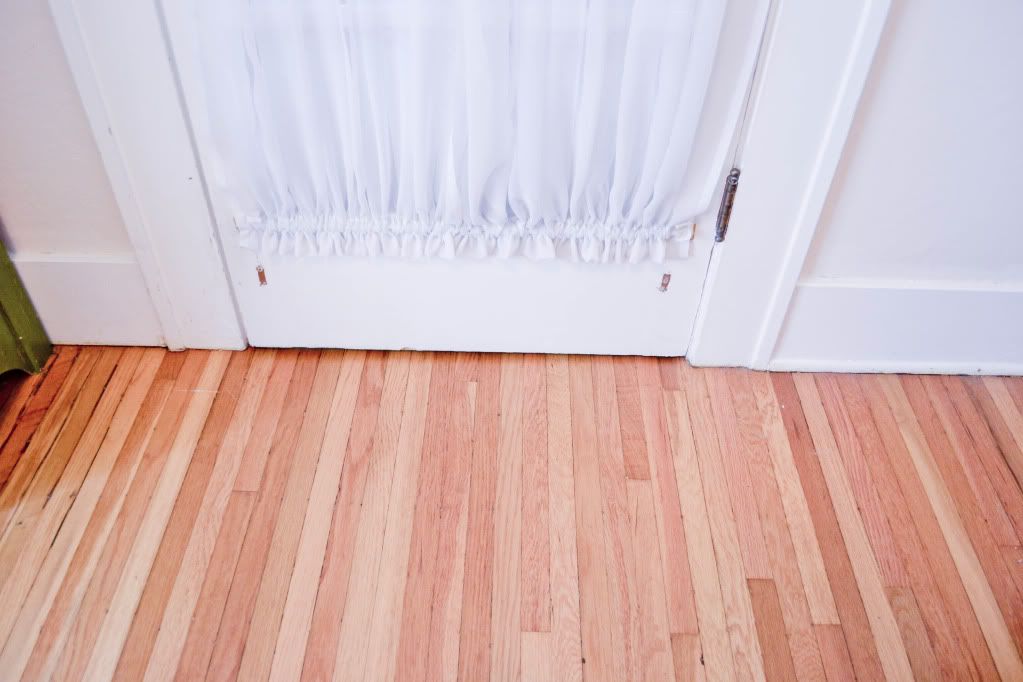 I love that it has its original hard wood floors.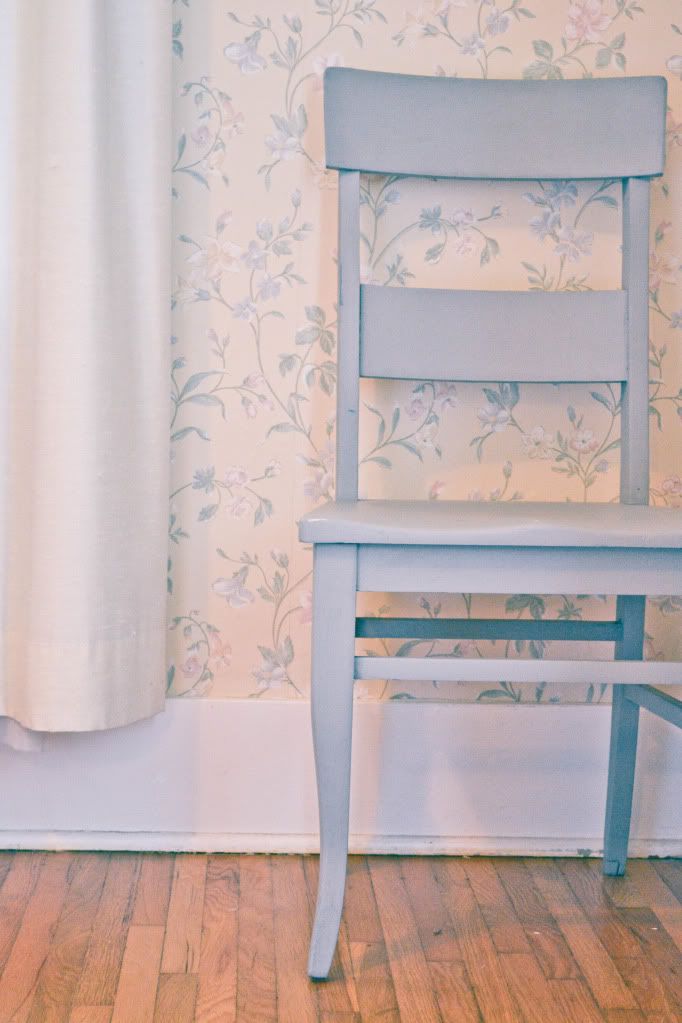 I love the big molding through out the house, and the wall paper the reason I made this my bedroom and not my studio.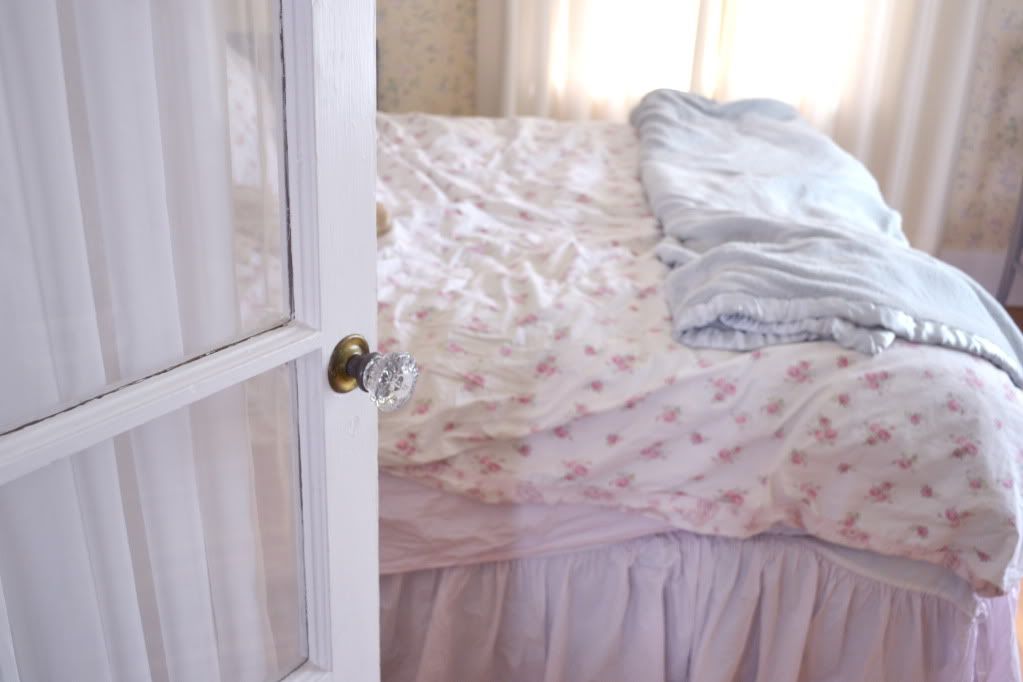 I love that every room in the house has glass door knobs.
I hope you enjoyed another little peak into my house. In other news today I was asked by my cousin that her co worker would like me to shoot her wedding this weekend?? ME little old me? Im still like really um ok? I have only ever shot family portraits or miss autumns and random things out and about. But the bride to be likes my stuff and asked. I haven't said yes or no because I am not entirely sure what to say I have never done such a thing and it sounds so daunting and intimidating to be in charge of someone's precious memories of their one and only big day. I think it would be amazing opportunity I think I need to sleep on it before deciding. And if I said yes I would need to rent a lens for the wedding. Have any of you done weddings or a big event maybe some advice. Any would be appreciated. Oh and I got some goodies while out thrifting today that I will be sharing in this weeks thirfting thursday so be sure to look for that this week. I hope everyone had a great weekend. I promise to not be so quiet around here.
xoxo