It's been a little while since I've done a music monday. This week I bring to you Bryan John appleby he's from rainy Seattle Washington and sings the most beautiful folky music. That you like to put on when your taking a spur of the moment pretty scenic drive to take pictures and just be inspired by life. I first heard of him from my friend Lori when we saw him playing with campfire ok when they played in a church in downtown Portland. I think you will just love him so sit back poor a cup of tea or coffee and enjoy.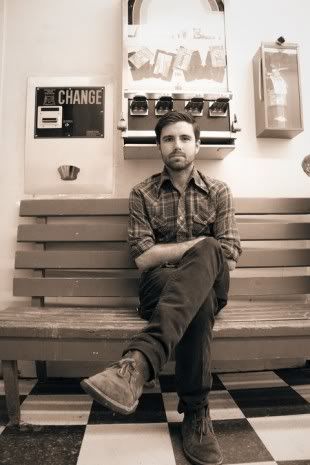 Cliffs Along The Sea from Christian Sorensen Hansen on Vimeo.
I just love this gorgeous video.
Links
bandcamp
facebook
He has some shows in Seattle lined up also on in Portland on August 25th at
doug fir lounge
(my favorite music venue in Portland)
If you liked what you heard you can go onto his bandcamp page and order Shoes for Men and Beasts its so good you won't regret it.
Happy monday
xoxo