Hello there. I had promised that when the doll house was done I would take full pictures of the finished house. So a few months ago I was at one of my favorite antique malls in sellwood. I spotted this doll house, I knew it had to be autumn's.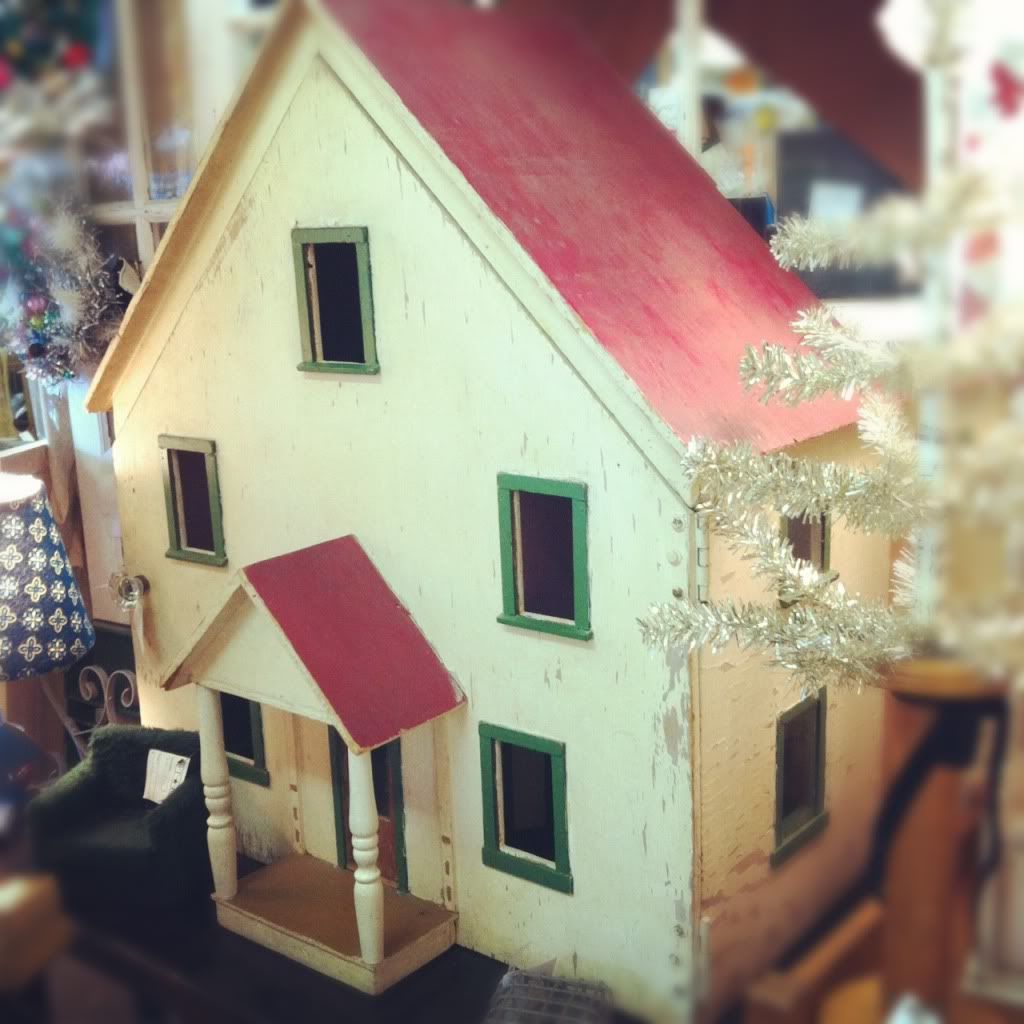 But it wasn't in the best shape so it would need some fixing up. My sister was excited and ready to help. It turned into this full on doll house renovation. My sister did the paint stripping, sanding down the floors to be retained, and putting 400 shingles on one by one.
Then I came in and did the painting of the bedrooms. My sister took over the attic (Which was coralines room). Then we had to put furniture in it. In a perfect world Id go to a antique or thrift store and find amazing deals. But it wasn't a perfect world. I did manage to find a few things at the same place I bought the house. But most of our stuff came from a doll house website. My mom,sister and myself went into furnishing this house. So lets cut to the finished project without further ado I give you the pink palace.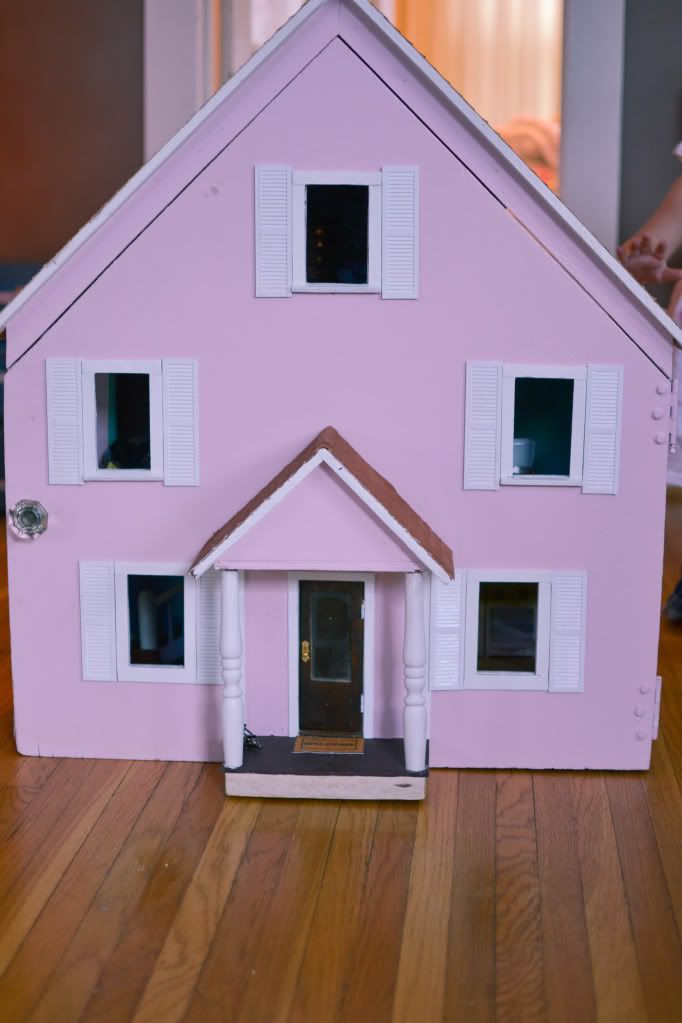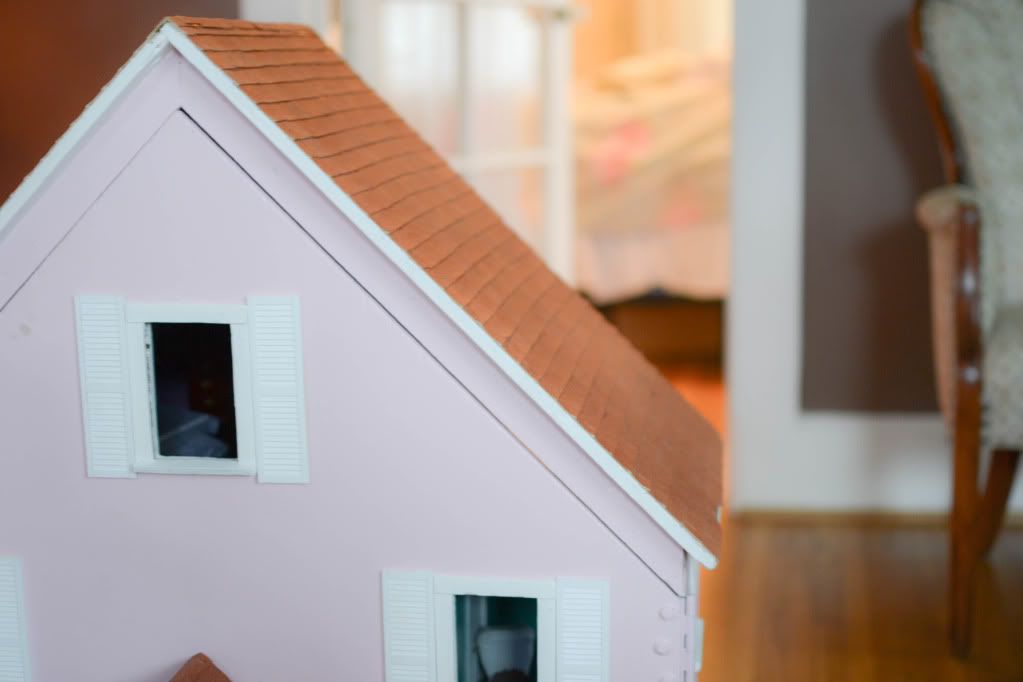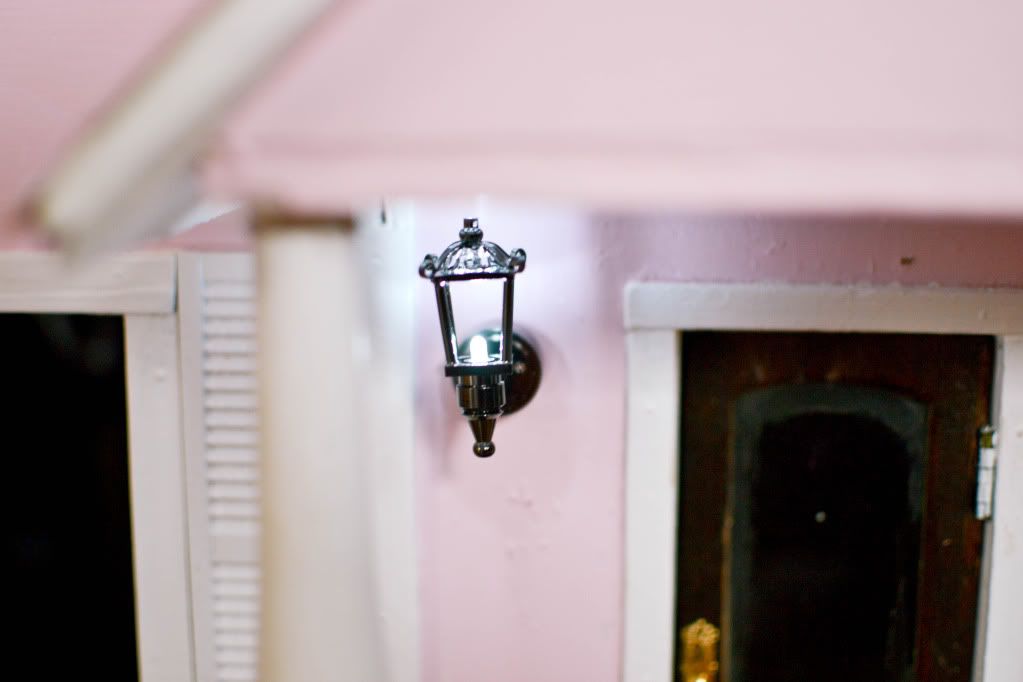 Even a working porch light.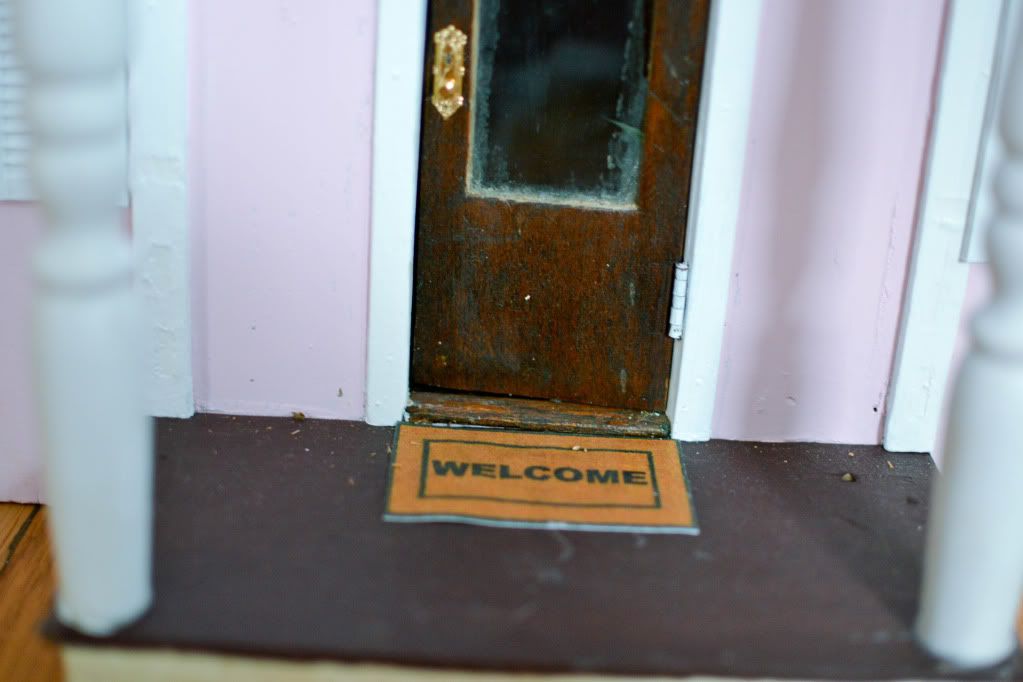 Now lets go inside.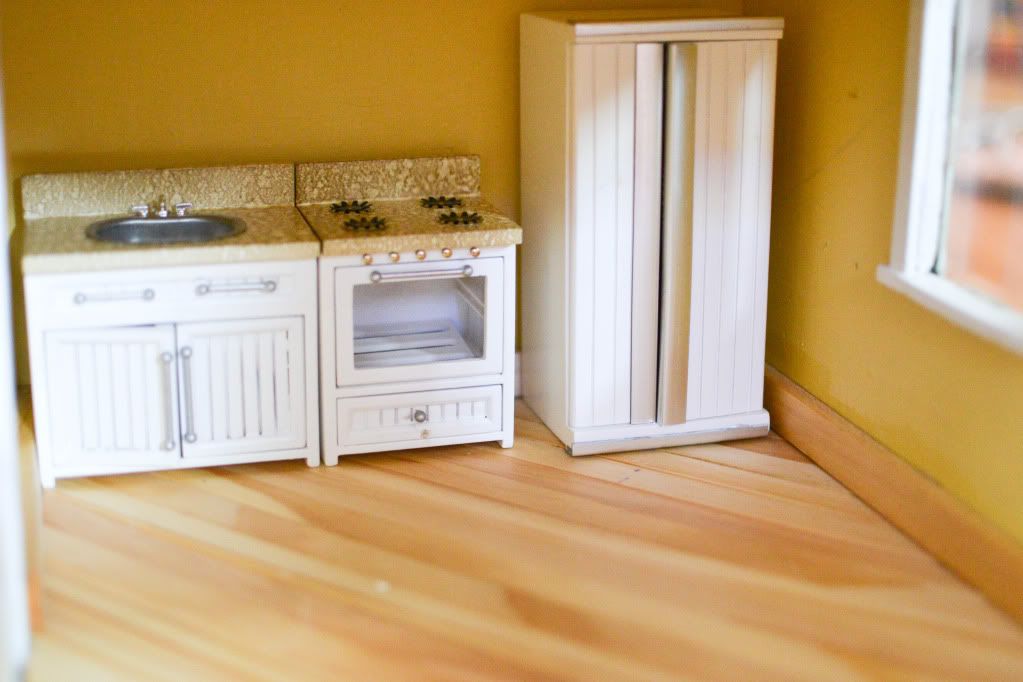 The kitchen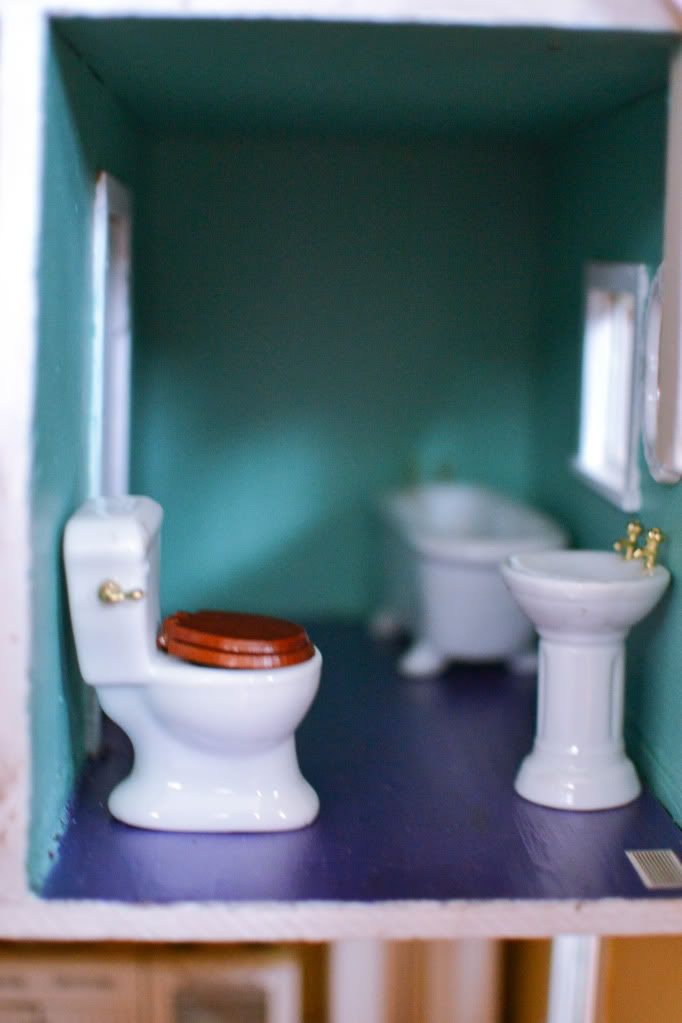 The bathroom. With its own claw foot tub.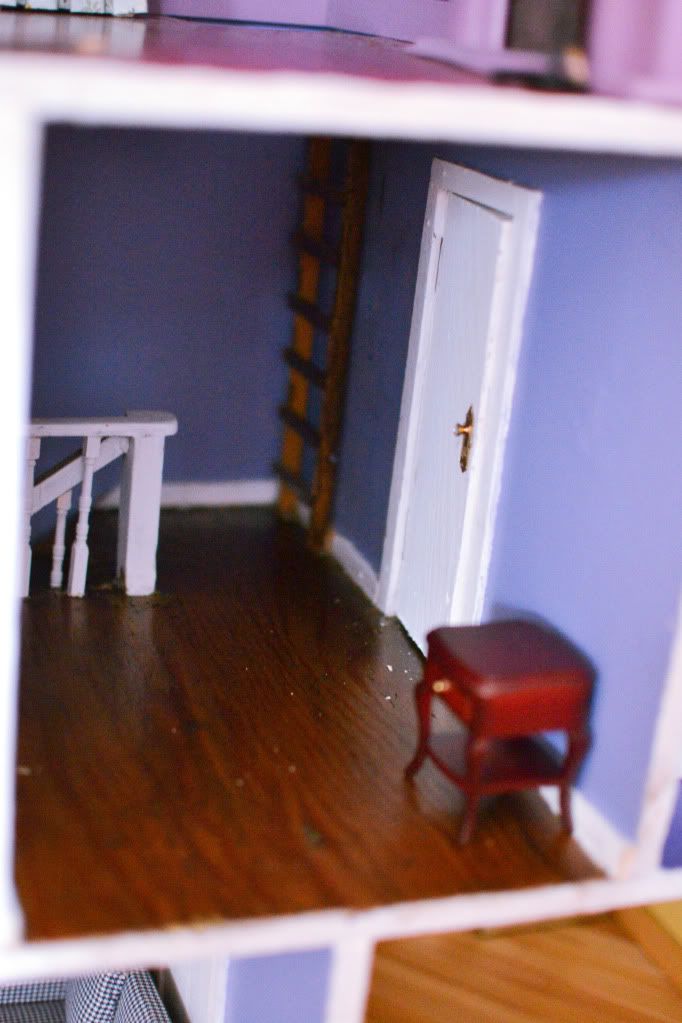 The hallway which leads up to the attic/ Coraline's bedroom.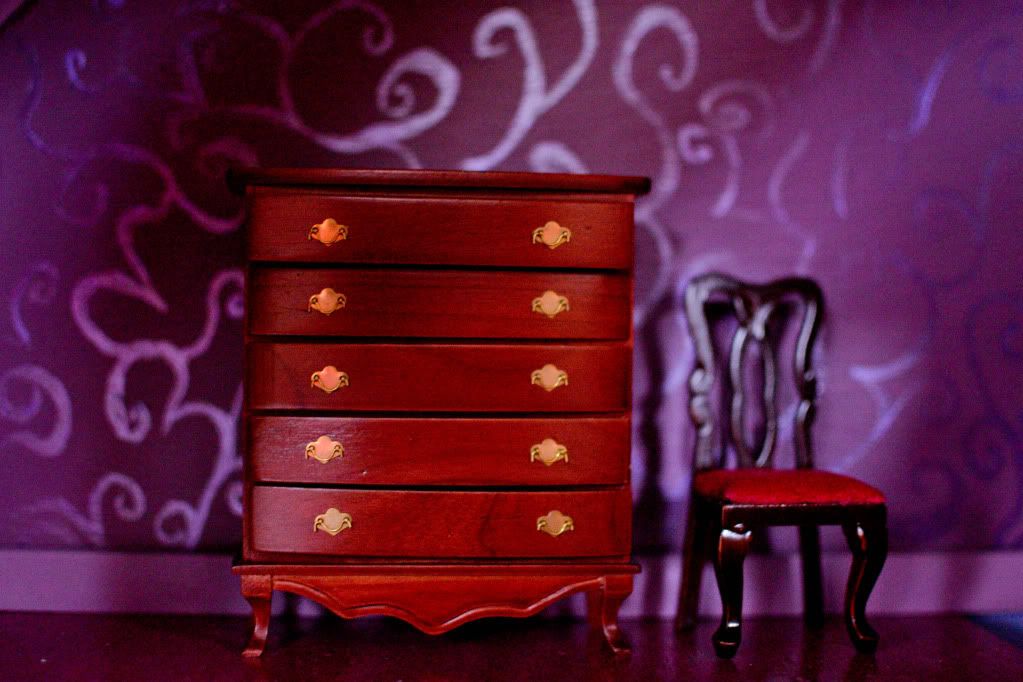 My sister hand did the little swirls. If you have seen coraline. The design is pretty darn close.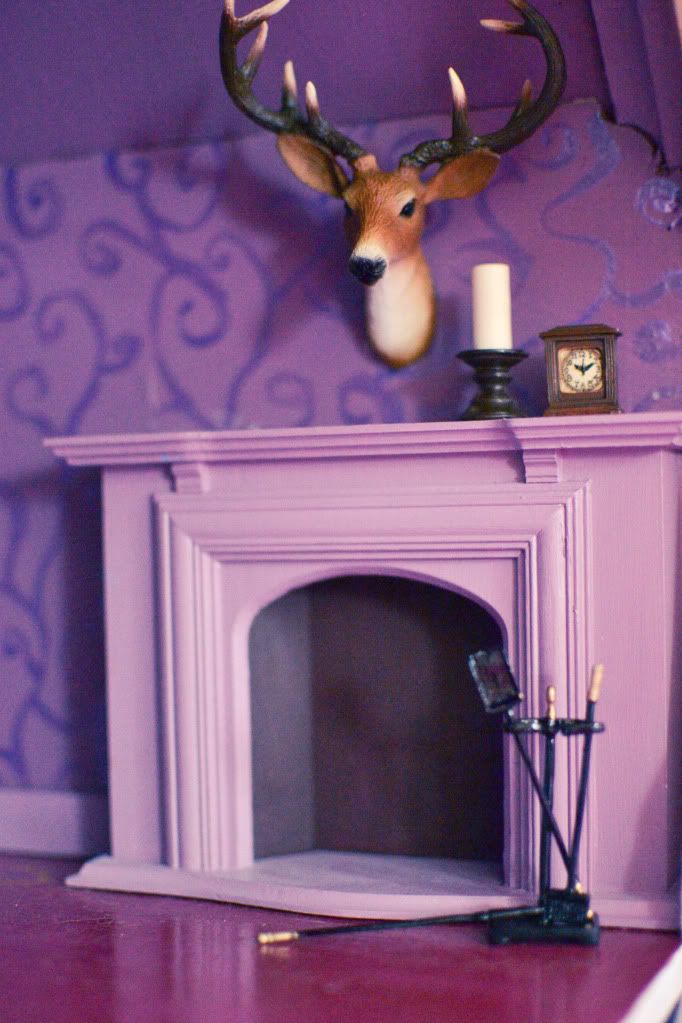 Wouldn't be a doll house without a deer head my sister added.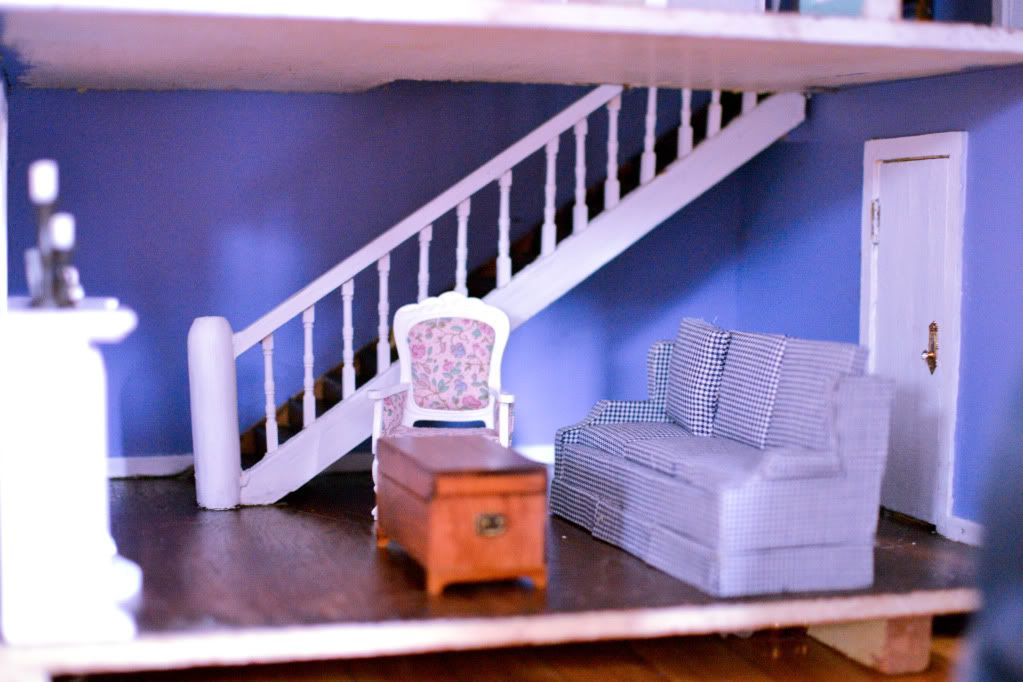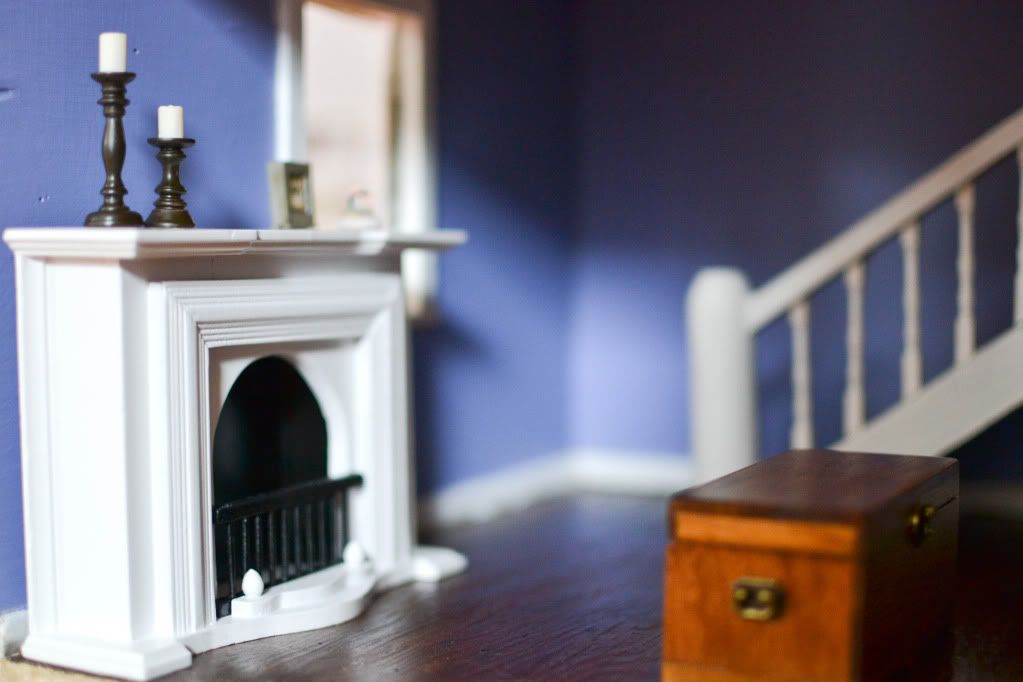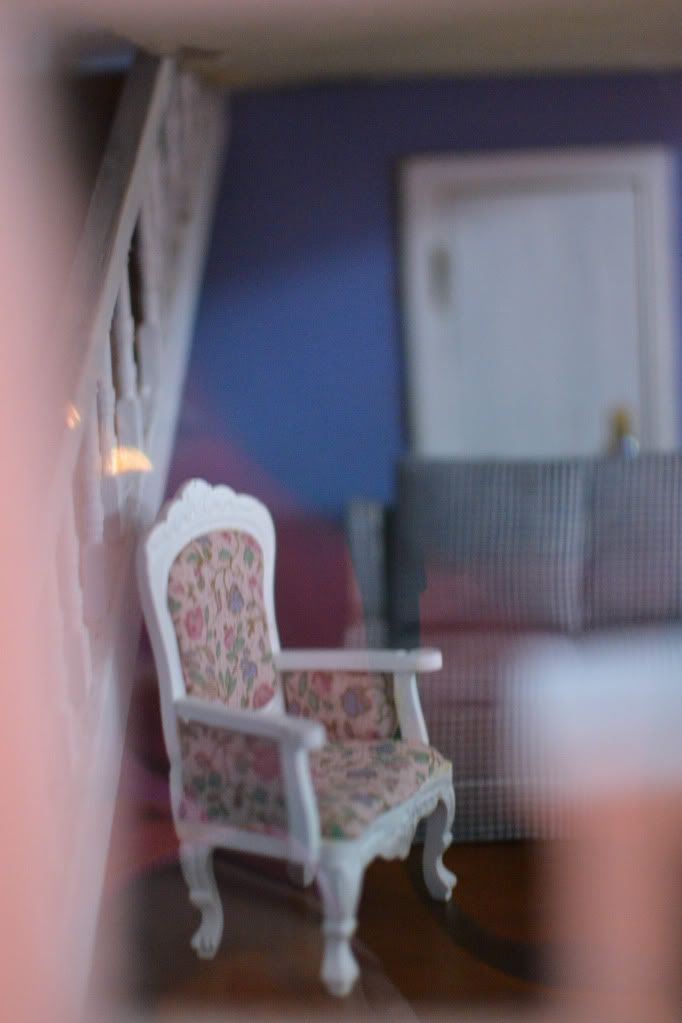 It felt like it took forever. But I am so glad that it's finished and Autumn just loves it she calls it her Coraline doll house. And she just plays and plays with it. She has quite the Coraline doll collection going as well.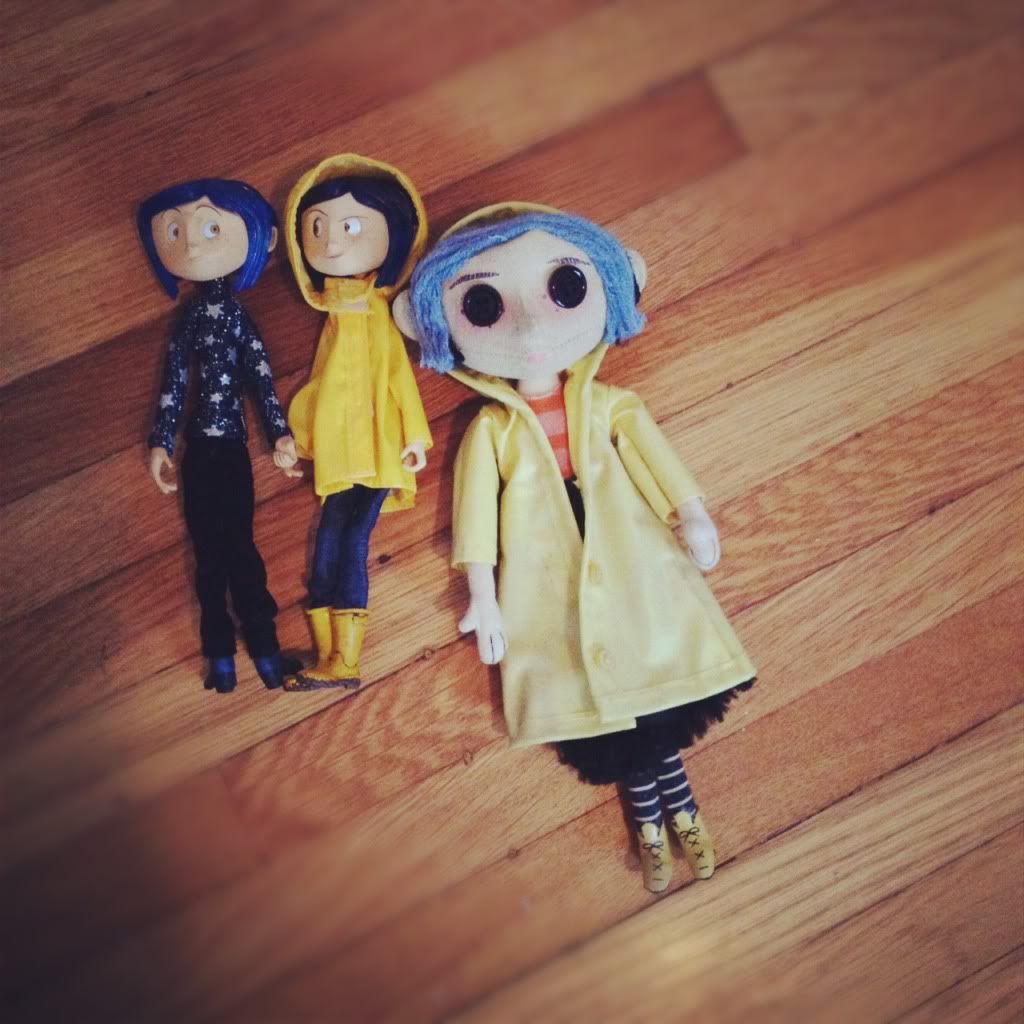 I hope you enjoyed the look inside her doll house.
xo