Last week as I was reading a post on Danielle's blog of
Sometimes sweet
It was all about clean eating. And I was intrigued and excited by this. I have been thinking of doing something like this for a little while but hadn't found any recipes I liked or what do I eat and not eat etc etc. I think it will be great. I've already mostly cut out coffee I think I drink it now maybe once a week or once every two weeks. I have replaced my coffee with tea, I missed it at first and it was hard but after not having it. The cravings got less and less. So next up has been pop, I guess it started out pretty hard ( That's not good). I didn't think I really had it that much. Or that it was telling myself I couldn't have something so I wanted it more maybe?. So last night I kind of craved it so I took a sip and I was like eh, I was fine with that sip and I am not craving it. So WAHOO! I also found this yummy drink called perrier. I love the lemon flavor next I want to try grapefruit. Oh yeah so this.
clean eating challenge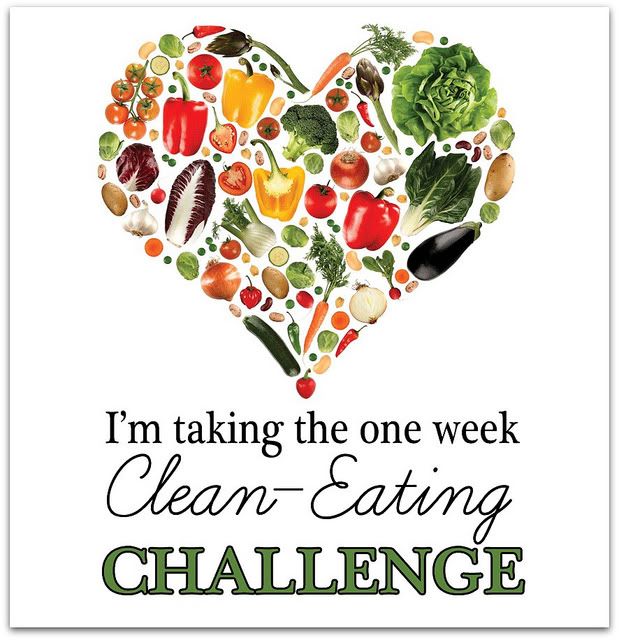 Basically it means I am going to avoid eating any sugar, (And boy oh boy is it in everything. It's quite sneaky) It's all about whole foods and no refined sugars and defiantly NO processed food items. And say goodbye to white pasta's, which will be pretty easy I don't really eat a lot to begin with so I am happy to cut those out. And bread is on the list, that one will be hard I am not going to lie. I love my subway nine grain honey out sandwiches, BUUUT I can turn my sammich into a salad. I am pretty pumped about this. I've also gotten really good at my work outs again (feels good) Although last week I had a tiny tiny set back. I sprained my ankle while running. So that really sucked because it hurt to even just walk through out the day on it, the thought of doing any sort of cardio on it sounded so painful. But it's doing pretty good it still hurts a little but I defiantly think it can handle some running today. Although I think a big part of it was my shoes, those silly shoe inserts that are in the shoes when you buy them have fallen out so they push all the way up to the toe part so the back of my foot just is so sore by the end of the work out. I need to invest in some new ones to put inside. Well I better get off and on to the gym for my work out before this busy day begins. Today is Miss Autumn's THIRD BIRTHDAY. HOW ON EARTH DID THAT HAPPEN?? time seriously has flown by like no other. She's growing up so freaking fast. So today while she is at school me and my sister will be decorating the house. Balloons, streamers, banners. Then we will all be off to the zoo, I think this is her first time ever going and mine since I was about 10. So I am pretty excited to go. We also had her family birthday party yesterday (Photos coming soon) I will share those later. But she had a blast to say the least. I hope you all have a wonderful day. And if you are trying this challenge id love to see if you post anything on your blogs.
xo