Yesterday I was craving chocolate chip cookies. But half way through making them I realized I had no eggs. But had everything else. So I went to trusting google for a egg-less recipe. I have never made them without so I was a little skeptical. But I thought why not.
AND OH MY GOODNESS. They were so delicious and tiny so I didn't feel bad about having two.... ok maybe I had four. With some milk of course. I made these at my moms and set them out and the whole batch was gone by morning today. So I guess you could say they were a hit.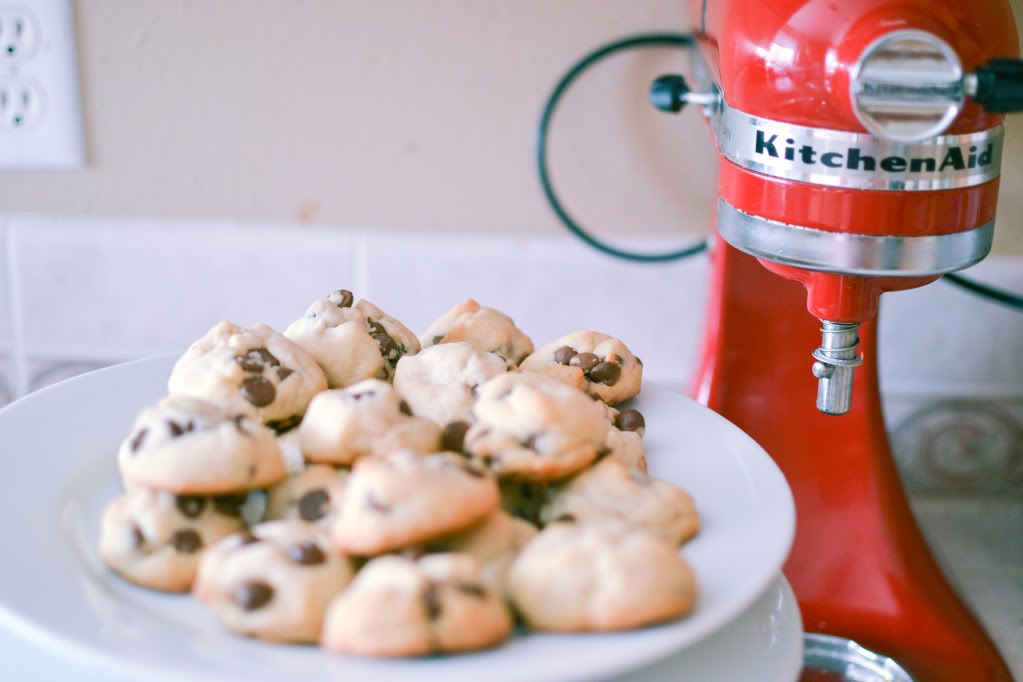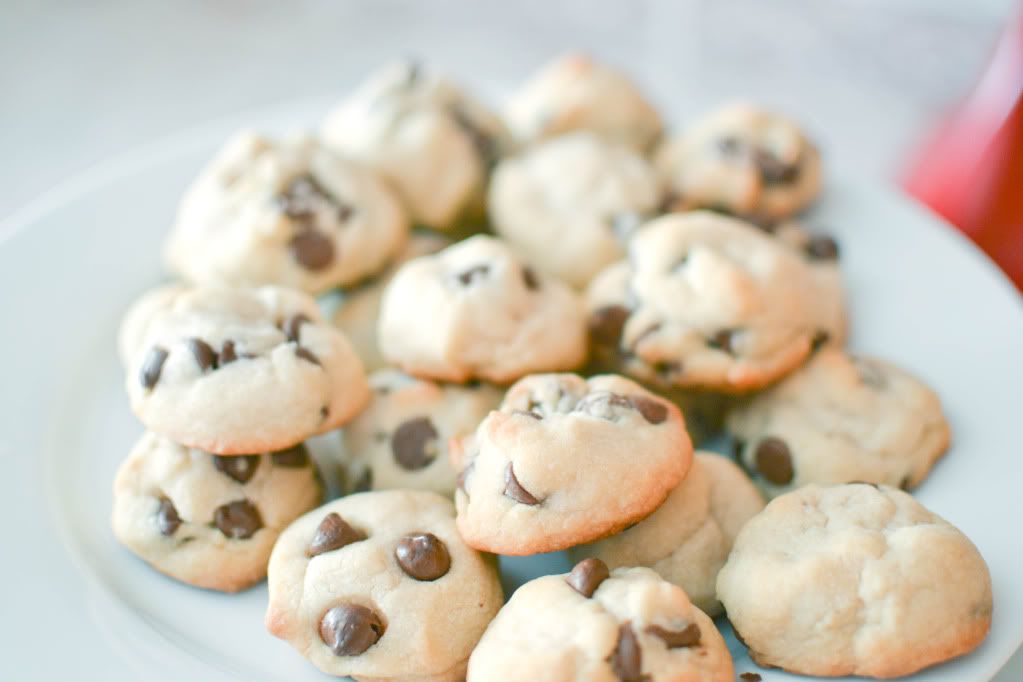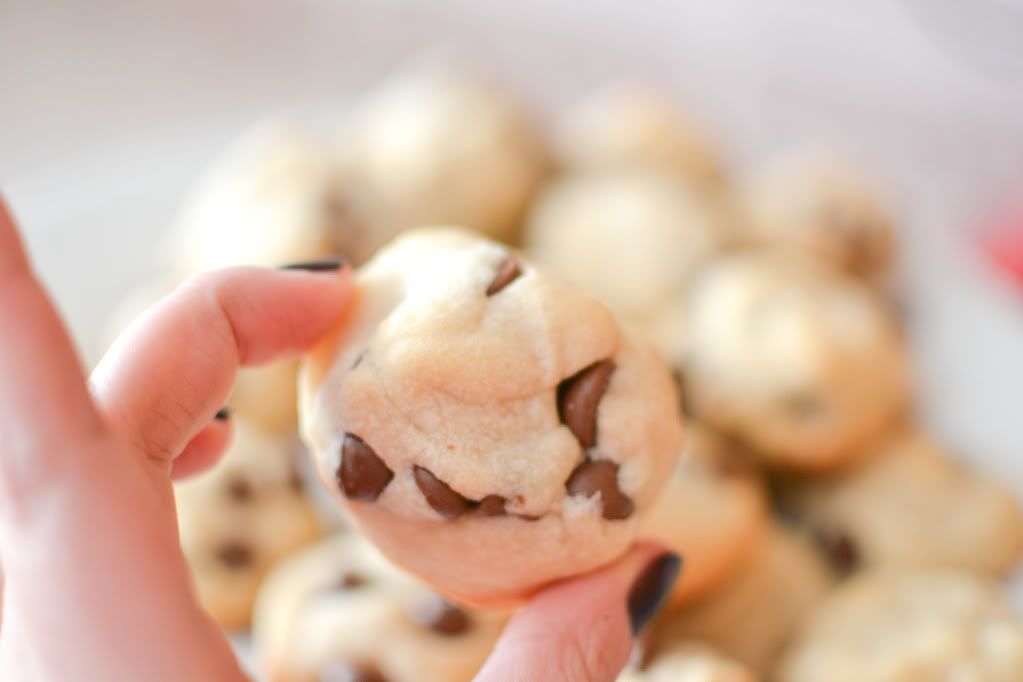 Now I suppose you'd like the recipe to said best chocolate chip cookies ever?
Recipe found here
Ingredients
3/4 C. sugar
1/2 C. butter, softened
1/2 C. oil
3 Tbs. water
2 tsp. vanilla
2 1/4 C. flour
1 tsp. baking soda
1 tsp. salt
1-1 1/2 C. chocolate chips
Directions
preheat oven to 375.
stir together 1st 5 ingredients,mix well
Add flour,baking soda,salt & chips
bake 8 to 10 minutes or until brown along the edges.
Now go back a batch and let me know what you think.
xo
Tabatha