So I've been giving some thought on having more regular post and one of them that I used to was called pretty little lovelies. Just a weekly round up of things I am loving.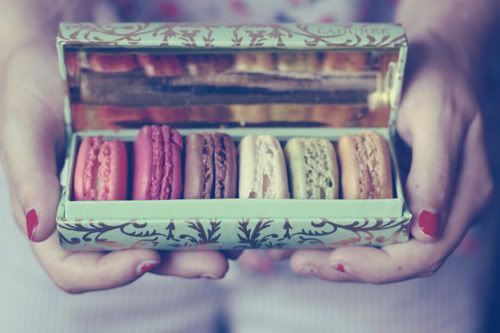 Oh macaroons, I have had a craving for these pretty little treats and I have a little bakery that bakes the yummiest ones I've ever had, I may have to treat myself this week.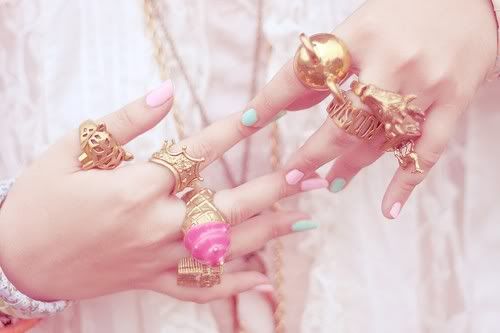 Pastel colored nails. Right now I have a purple and teal combo going on. I have quite the nail polish collection going on right now.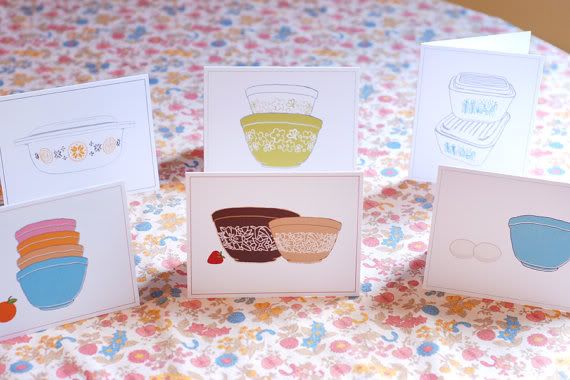 These oh so cute pyrex gift cards from
Erin ink
I am guilty of ordering them. I'll probably put them in frames I don't think I could actually part with these.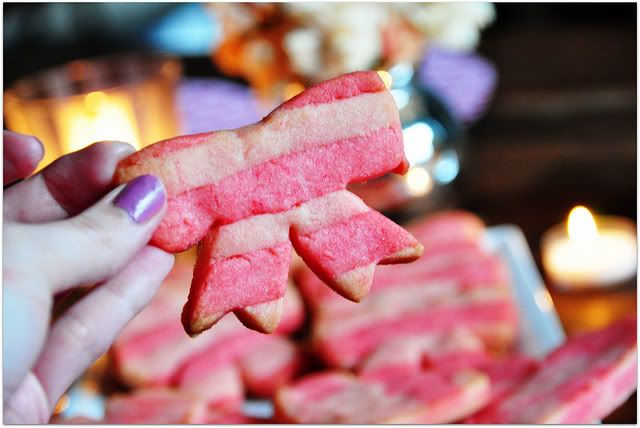 These pretty bow sugar cookies over on Coury of
fancy treehouse
And last but least this BEAUTIFUL retro kitchen.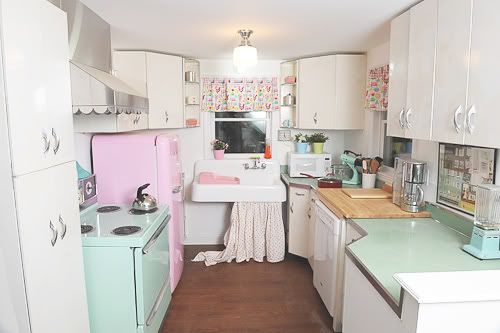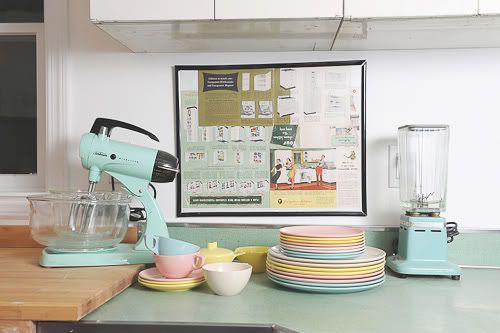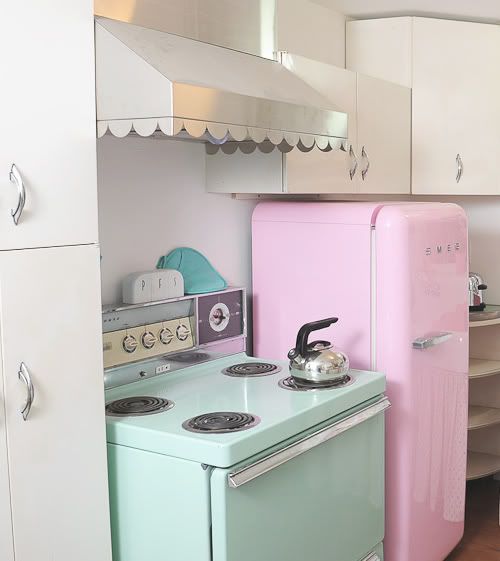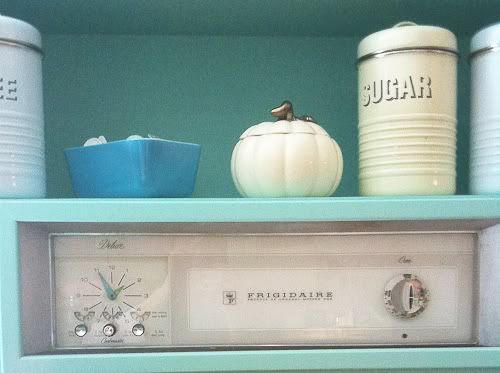 If I could move into this home I would in a snap of a finger. It's just adorable and theres even scallops on the hood of the oven I mean come on it can't get cuter then that. I wish there were pictures of the rest of the home because I am already in love just from the kitchen. I first read about this house on the cuties behind
oh so lovely vintage
If you want to look at even more vintage time capsule homes you can go to
retro renovation
Well I hope you enjoyed this weeks pretty little lovelies I hope to keep this feature up and running :)
Have a great lazy sunday.
xo