Hello there, I hope you all had fantastic Monday's. Mine was good minus the whole being tired thing I only got a lovely four hours of sleep and coffee did the trick until about 3 o' clock and I was ready for a nap. So I have been thinking for some time now to do a full on house tour I had mentioned it on instagram if you have that I think you can search me by Tabatha lets be instagram friends :). Today I am starting off with my bedroom you know the place everyone says the magic happens and the magic that is sleep does indeed happen there. I will try to post a room a day or at least every other day. My studio will be last on the list as it is kind of a gigantic disaster zone right now. Thats where all my crafts and clothes are so all those mornings of trying on five outfits before wearing the first thing I tried on. Things need to be put in their places and donated also. I am on a real spring cleaning kick lately, I've also been thinking of painting that room as well. The one red accent wall just isn't doing it for me anymore, so maybe when I post that room I can get some suggestions. Lets get on with the tour shall we.
I remember when I first laid my eyes on this room. My land lord said most people used it for an office. But when I saw the wall paper and the adorable door I knew it had to be my bedroom. It just screamed me, but the closet is quite on the tiny side so I could see why in that aspect it would be an office. But luckily there is a big closet in the studio space thats where I store 90% of my dresses etc etc.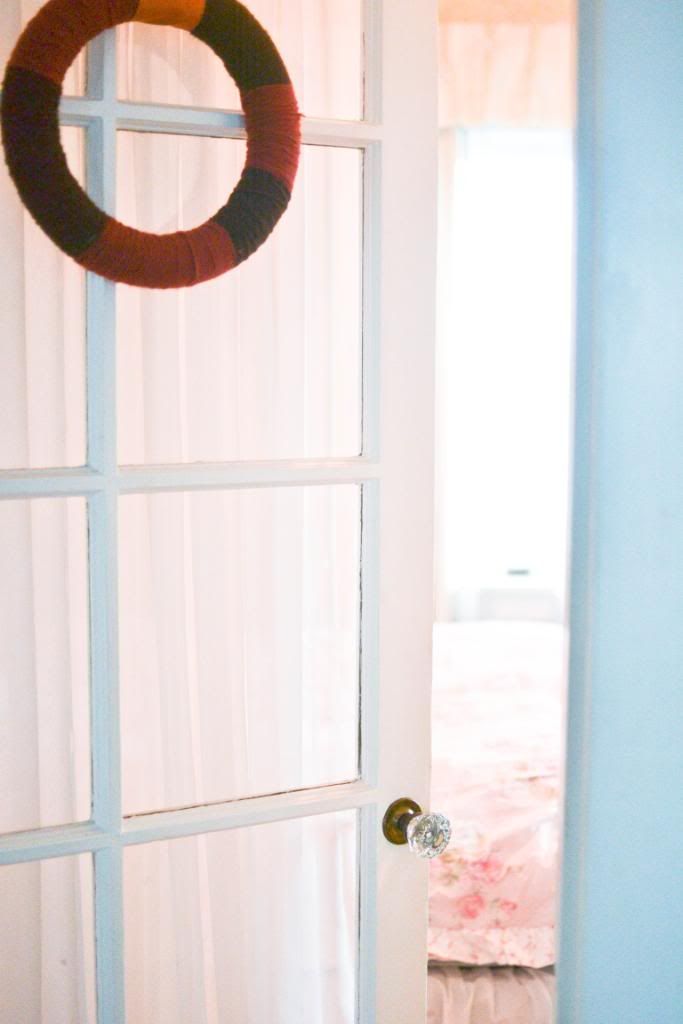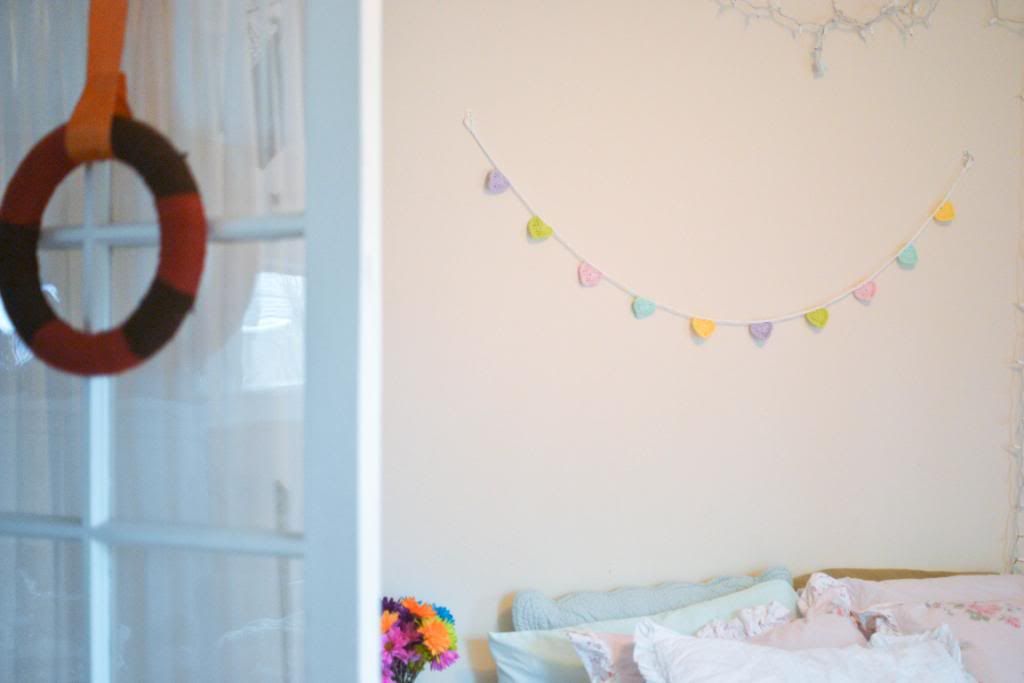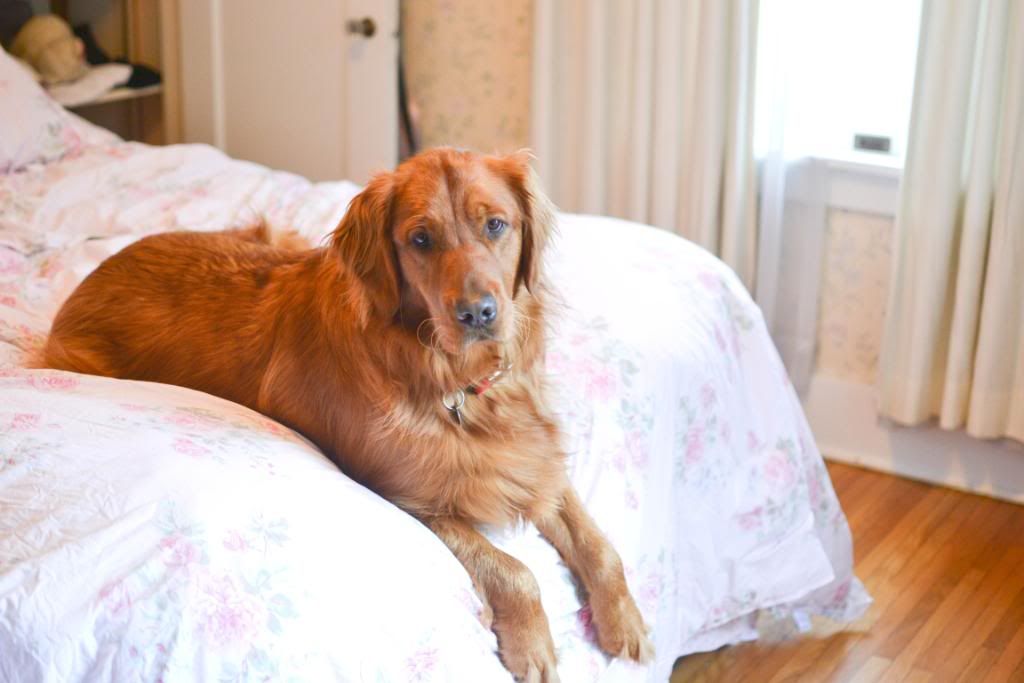 Olivia says hello! She decided to hang out on my bed while I was snapping photos. She likes to be in whatever room you are in. It's pretty darn adorable.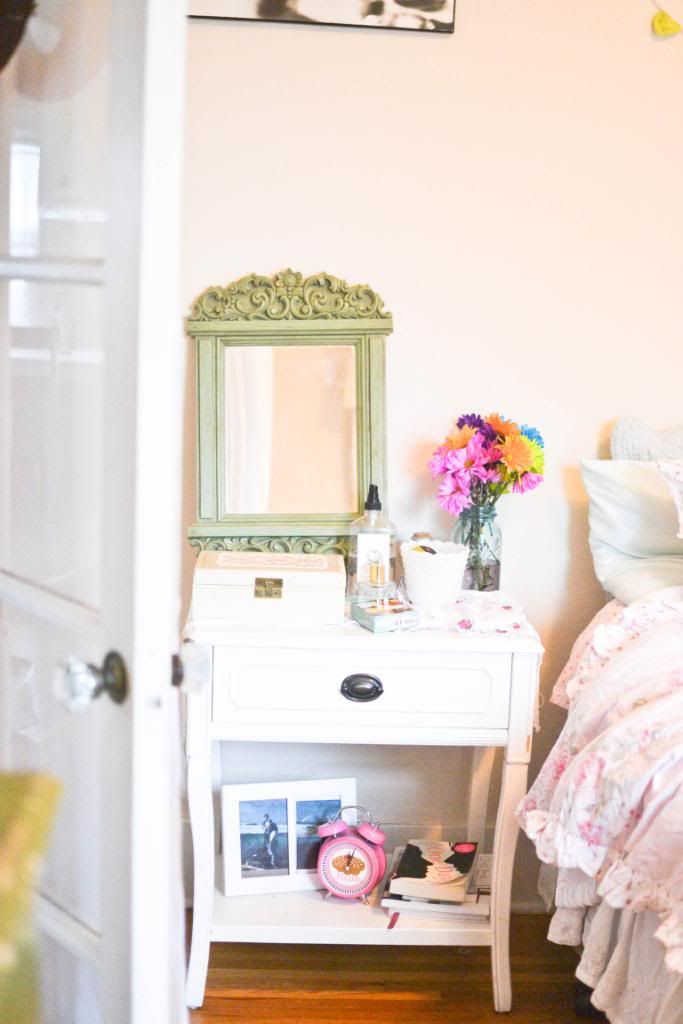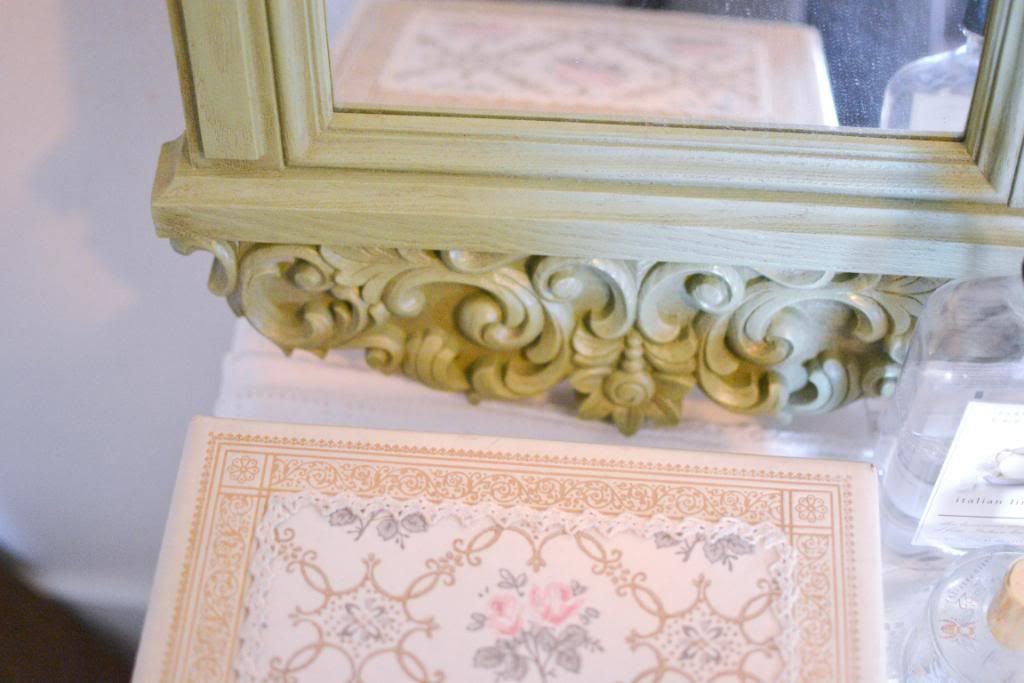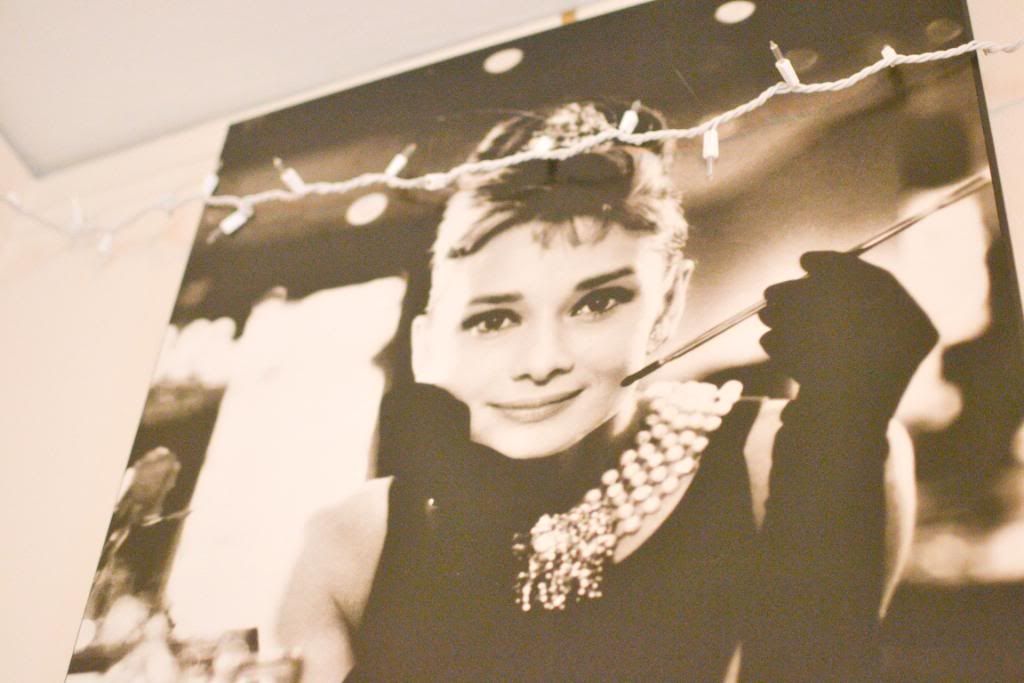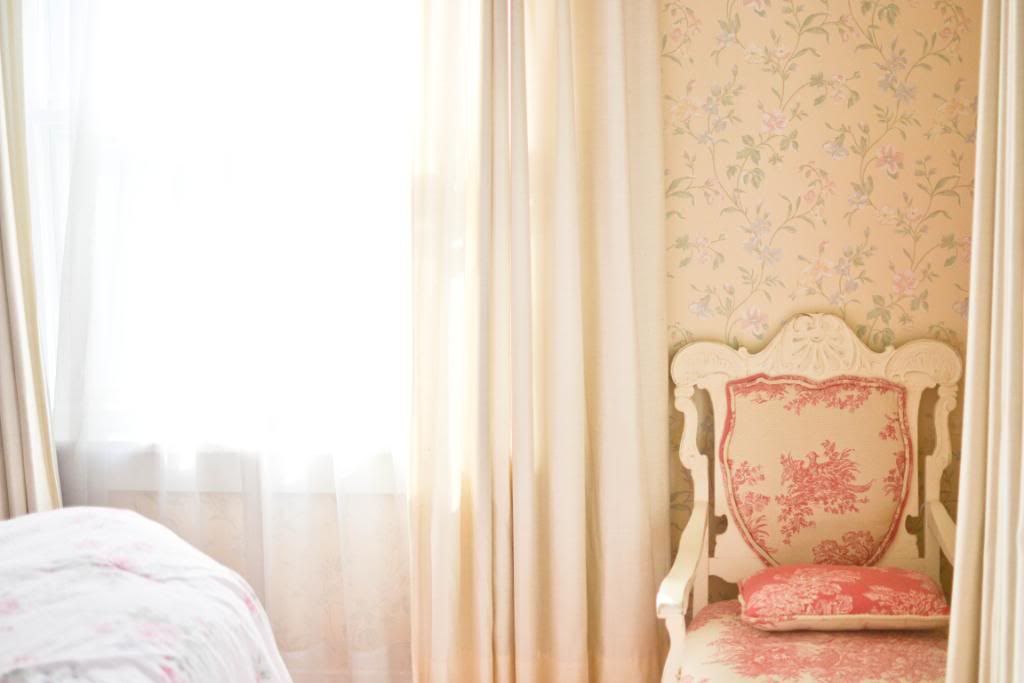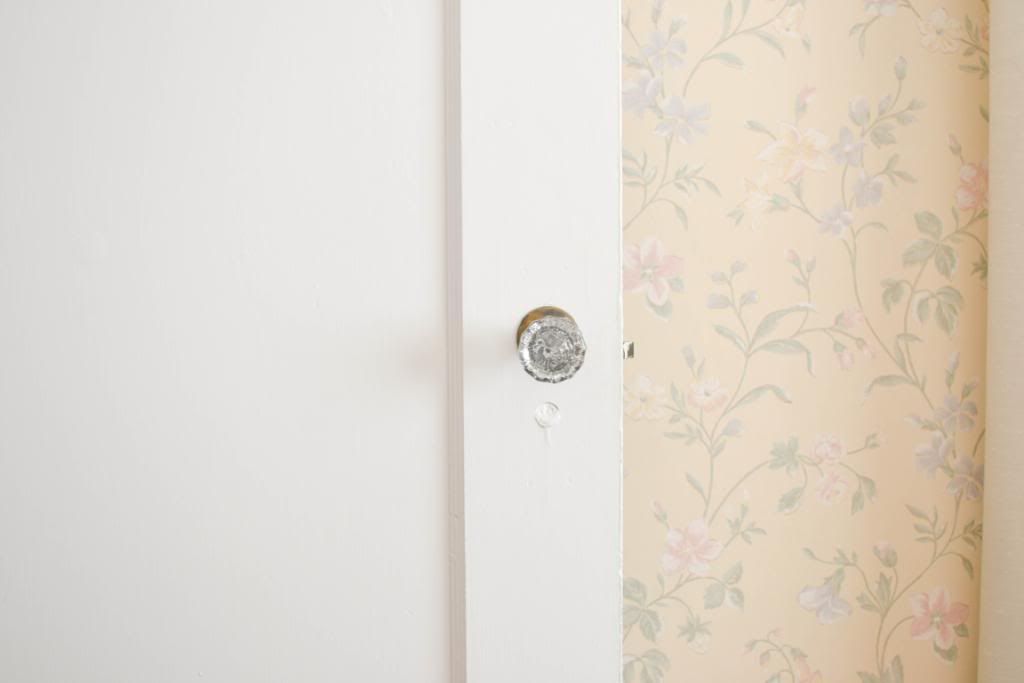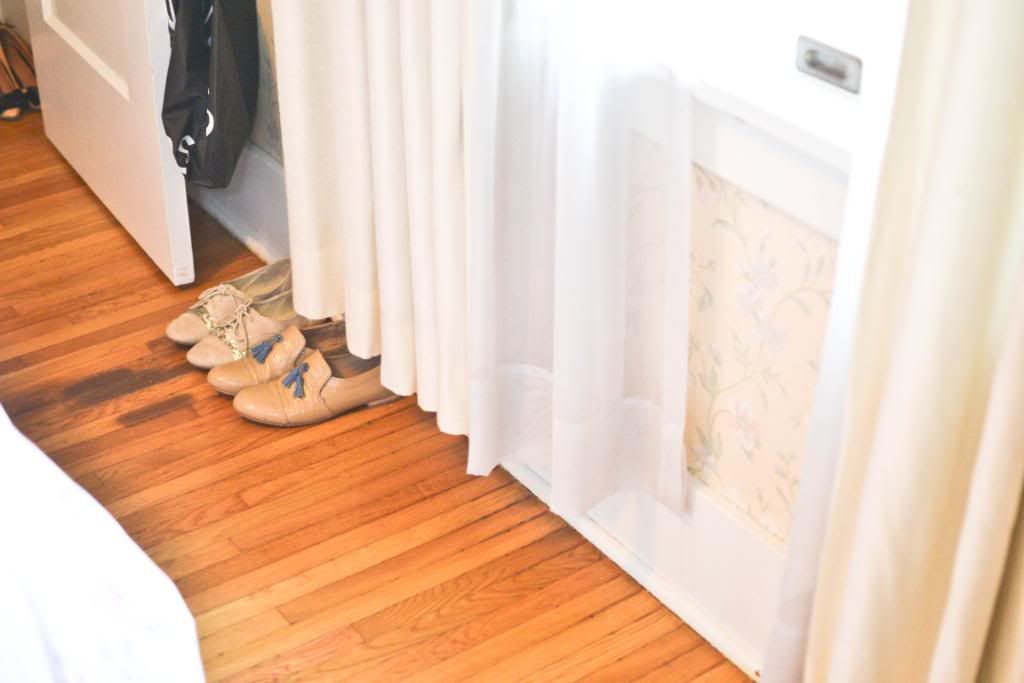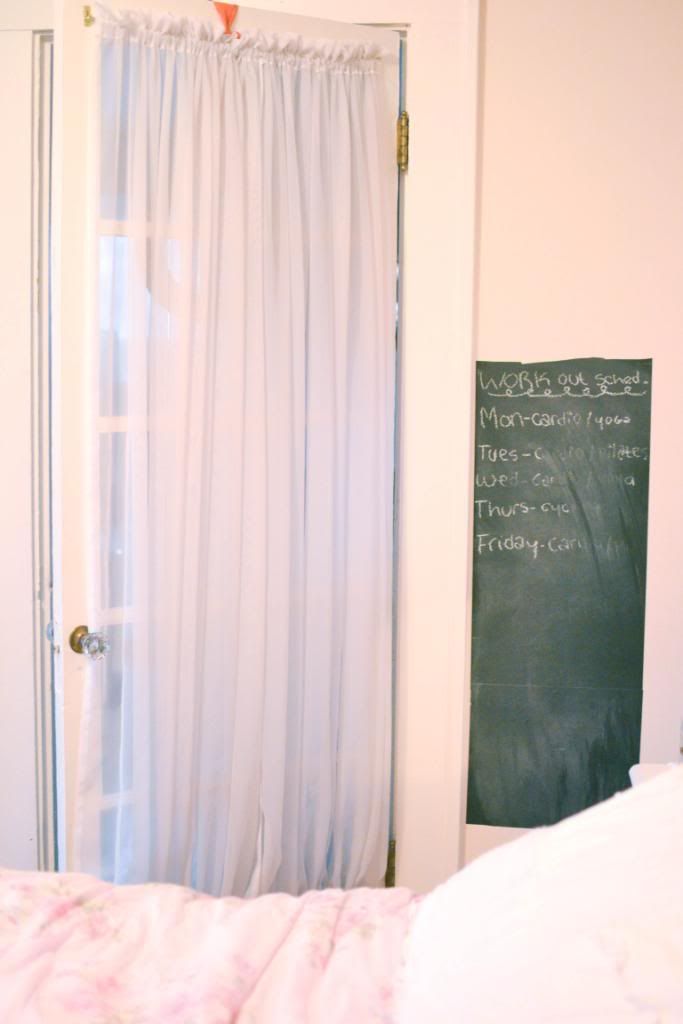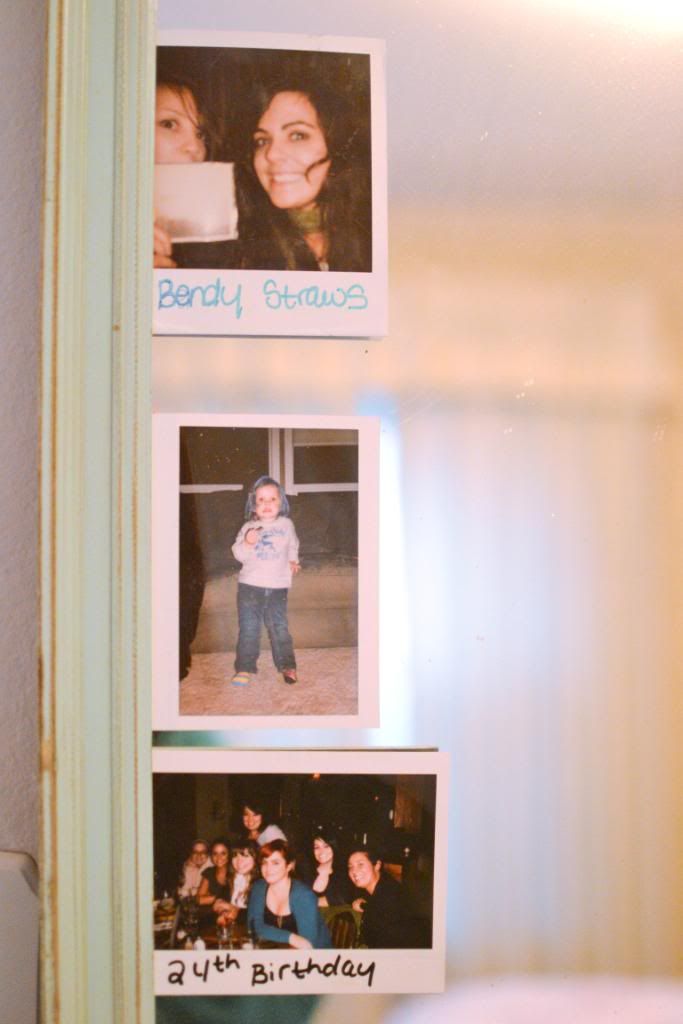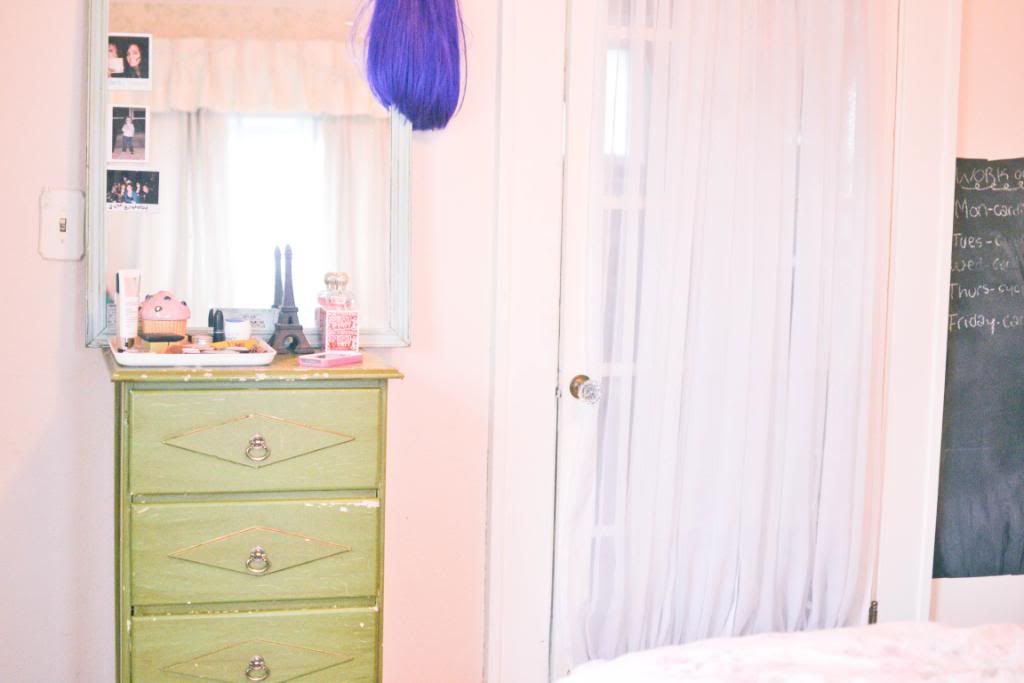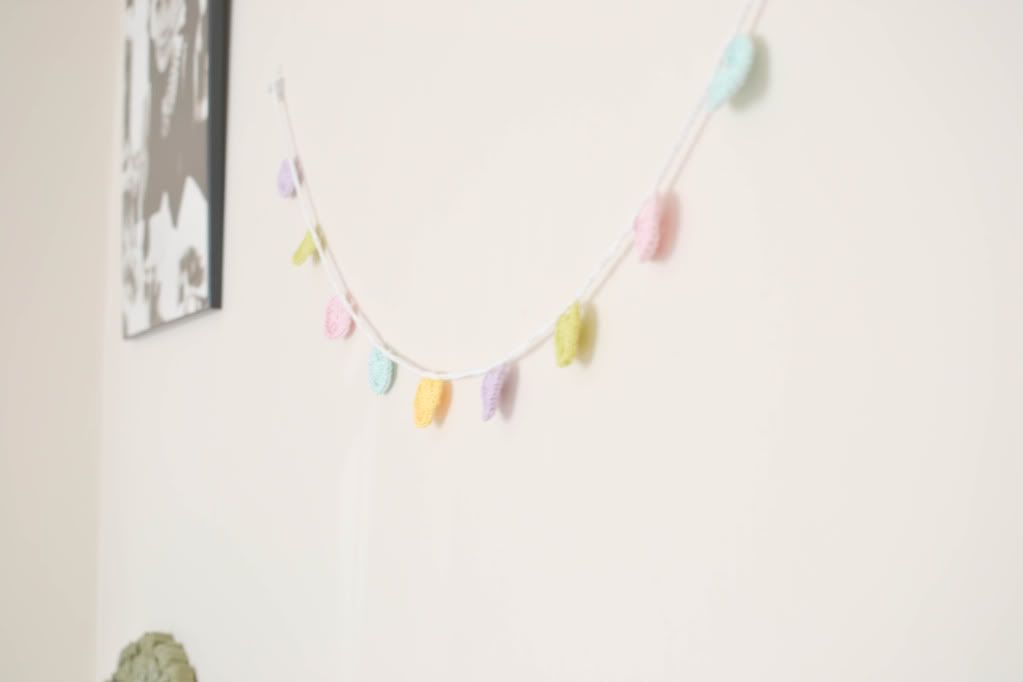 I love all the old details in the bedroom, like the big molding, wood floors and even the windows.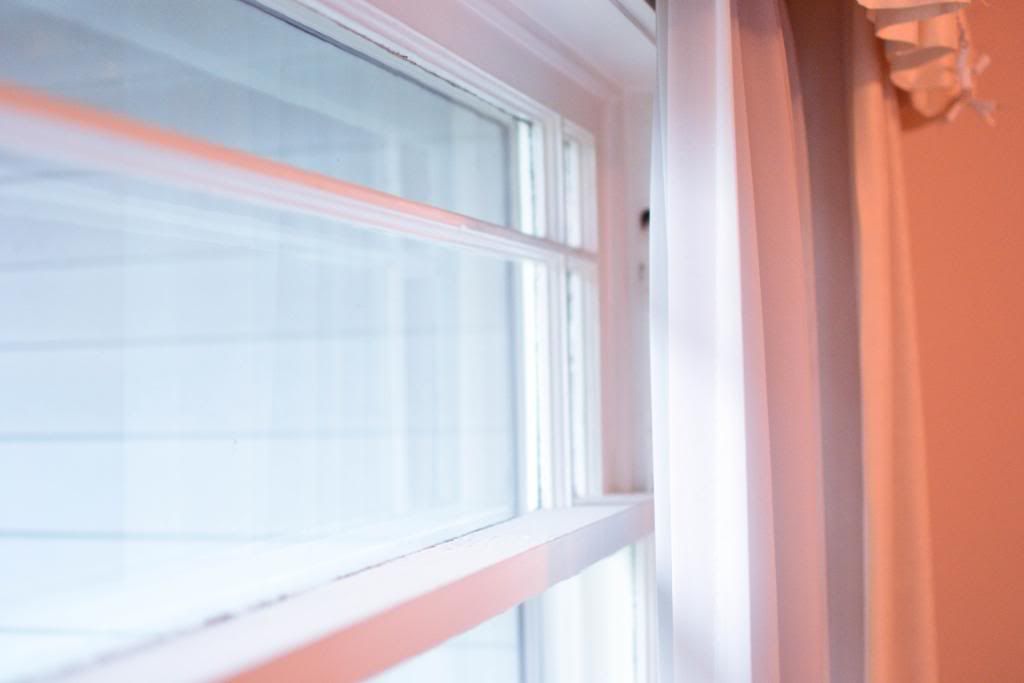 I am a big sucker for details and charm, and this house is loaded with it. Well I hope you enjoyed the look into my bedroom. Tomorrow's tour will be another room.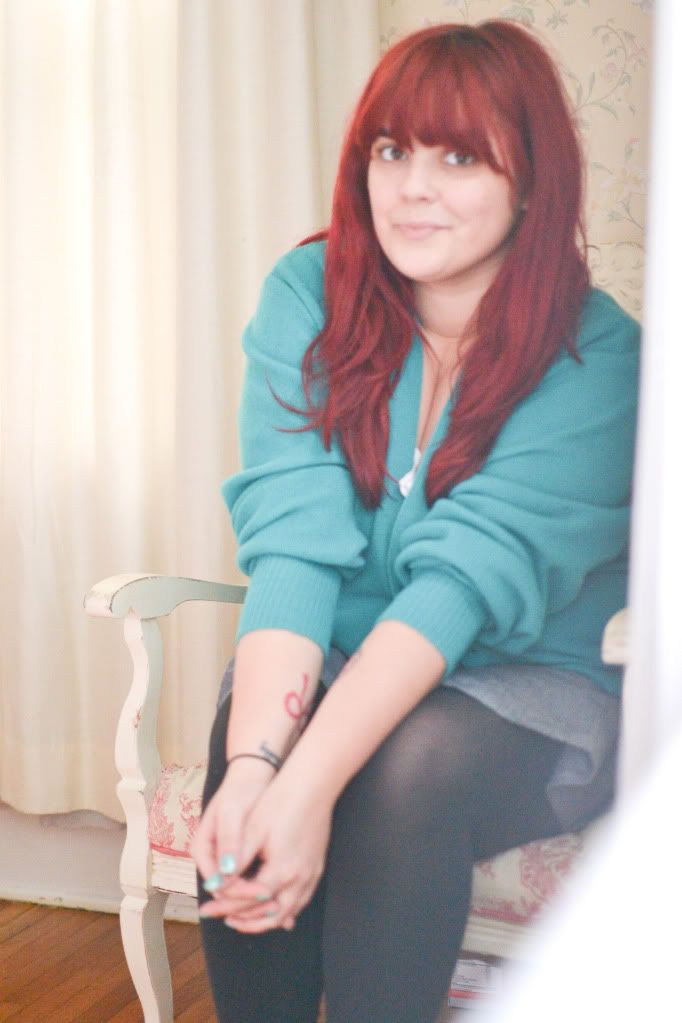 xo
Tabatha