Hello and happy friday everyone! I hope the beginning of your weekend is starting off fantastic. Mine's going pretty great so far, I am just sitting here sipping on some yummy coffee that I just brewed. I heart cafe vita their rose city blend is so so delicious I can't get enough of it I drank a whole pot the other day safe to say I was wired all day. So today's part of the house tour is all about the kitchen. Like I said in my last post the kitchen hasn't gotten quite caught back up with the rest of the 1920's kitchen, it's still stuck back in the 80's previous owners thought they would buy a period home and remodel (Bad bad bad idea) did I mention that was a bad idea. Noting against the 80's I love my 80's music and movies like no other. But this home is just stunning and full of 20's charm why go and ruin it, Go buy a non period home and do that if thats what you had planned. My land lord has gotten everything else back to its original look, she has plans to fix the kitchen one day.It has such potential. I wish that when you buy a historic home there should be pictures of the home when it was built. I would love to see what it looked like back in the day. Well I suppose I should get along with the pictures now huh? alright alright I bring you my kitchen.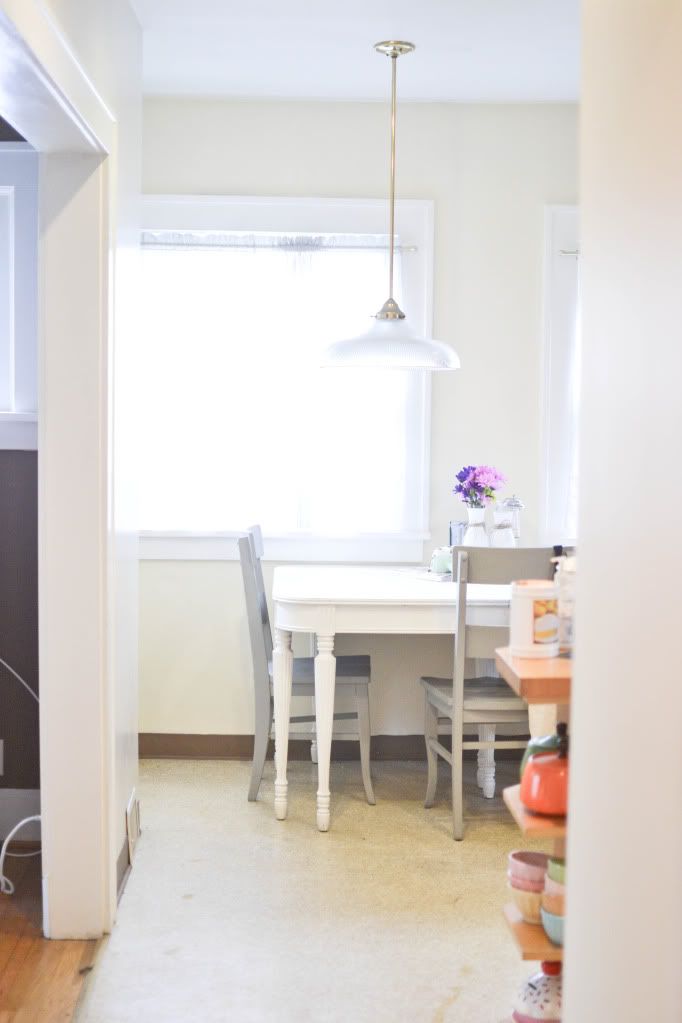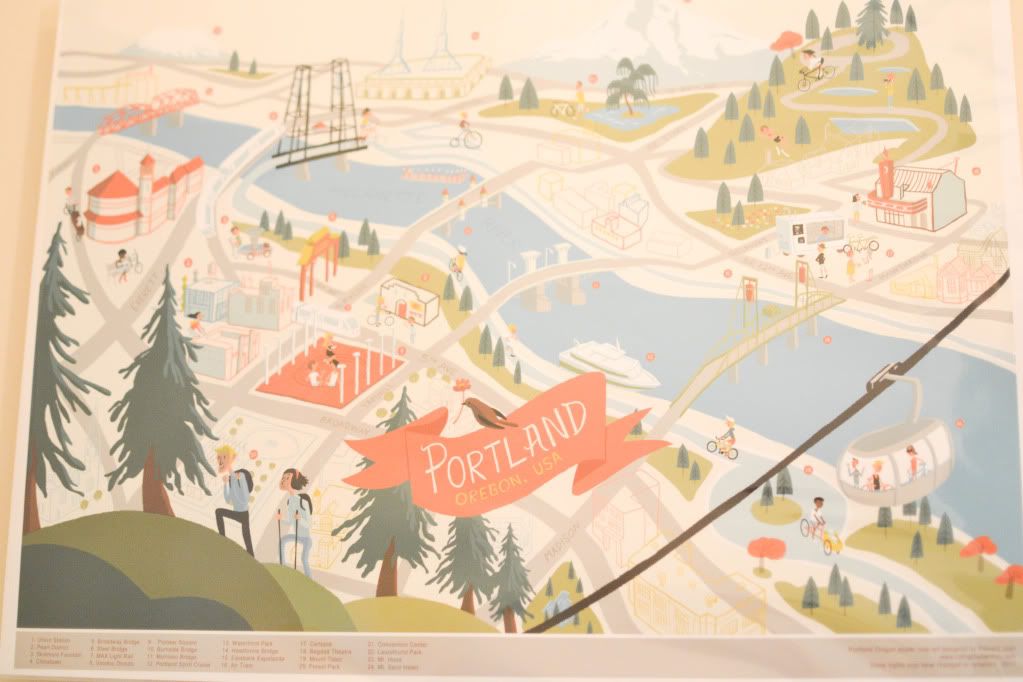 What can I say I love my hometown :)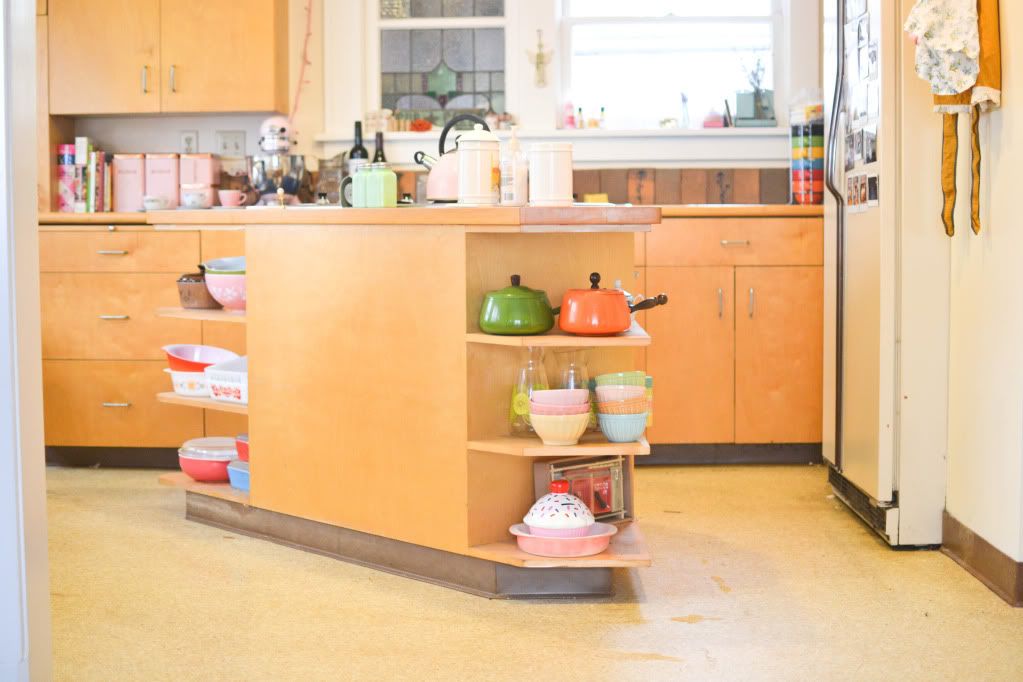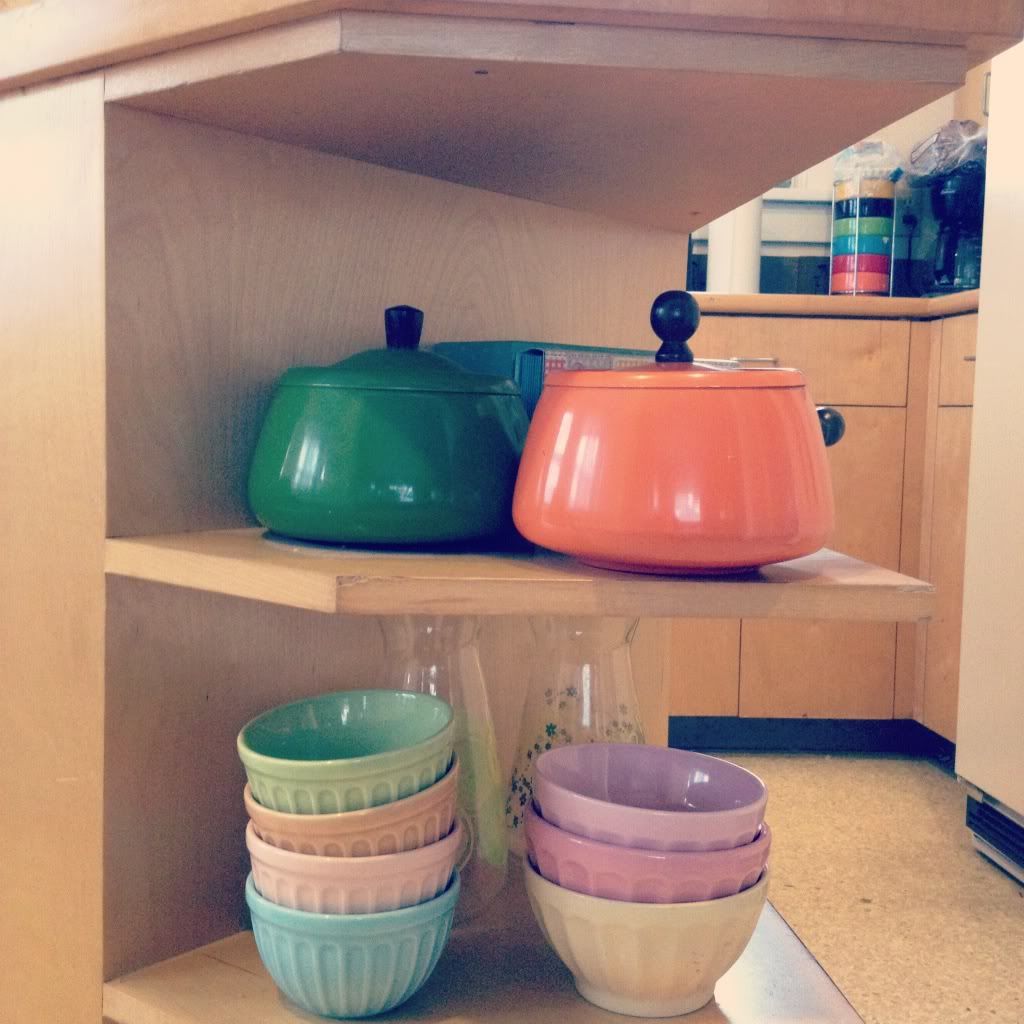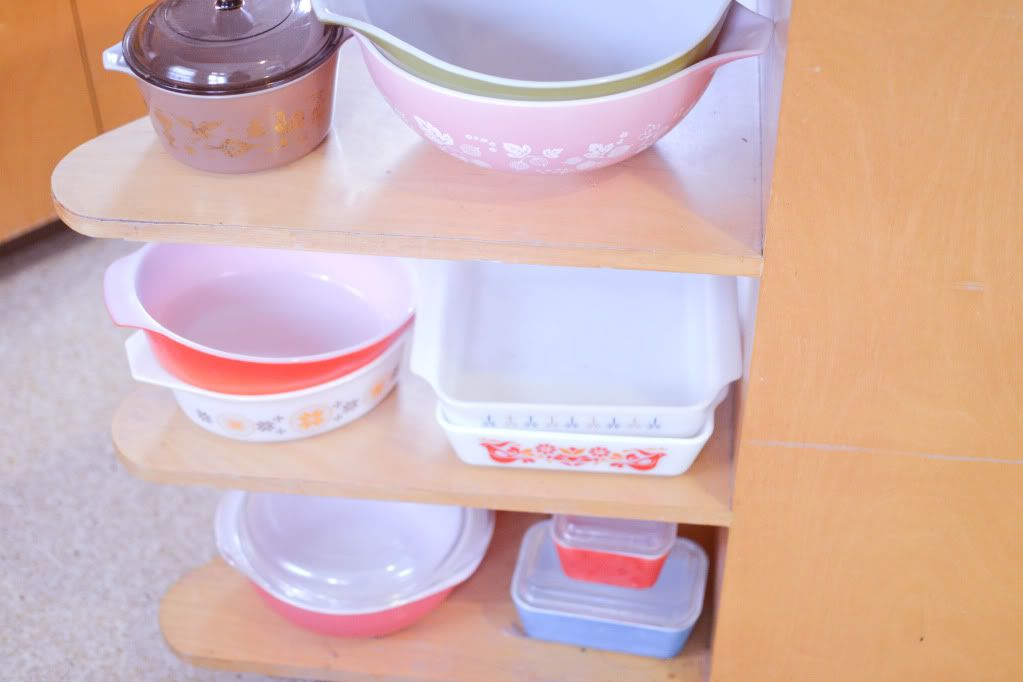 Just a little bit of my pyrex love. There's more trust me :)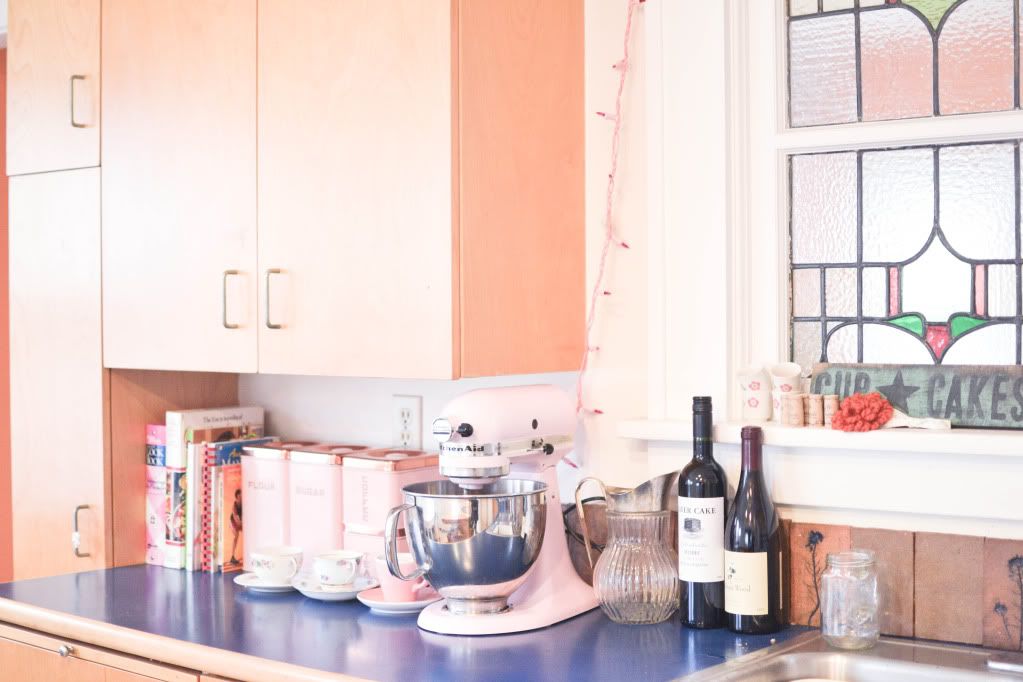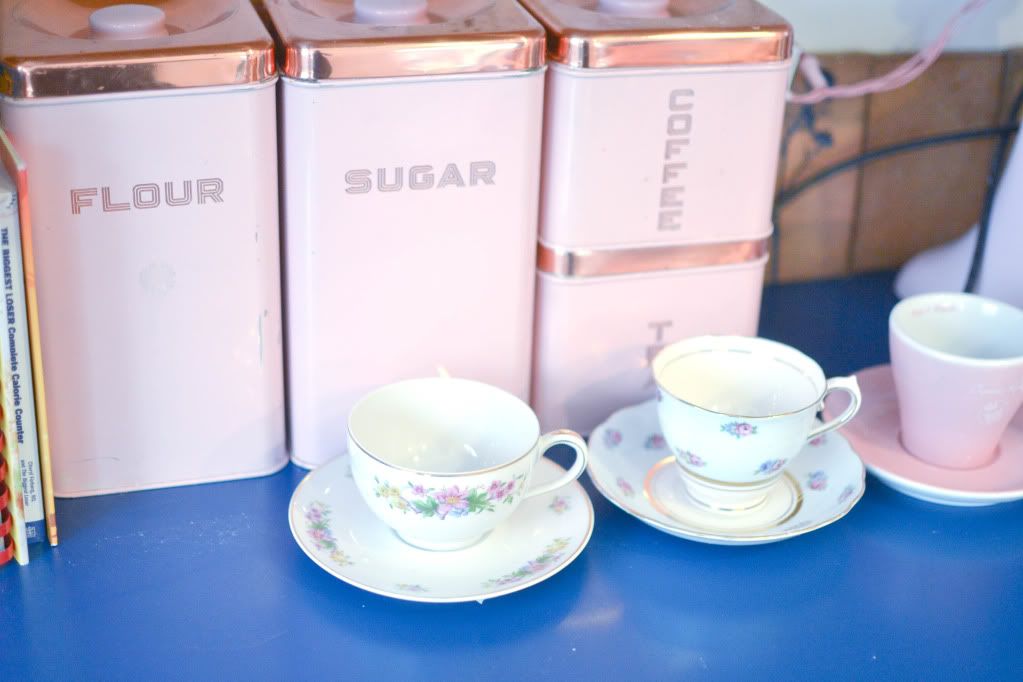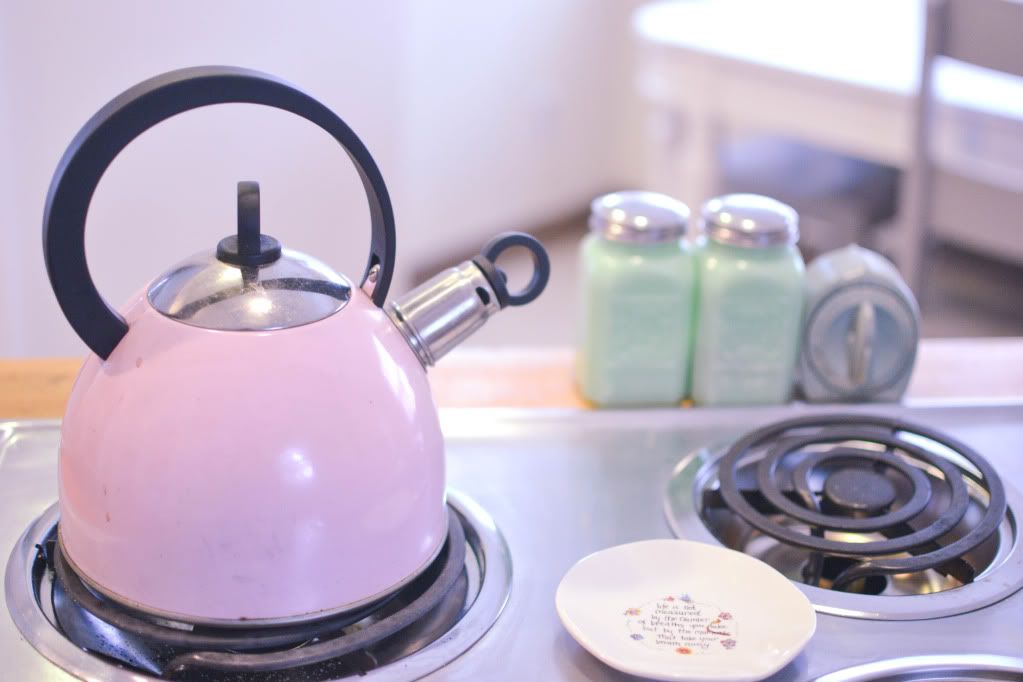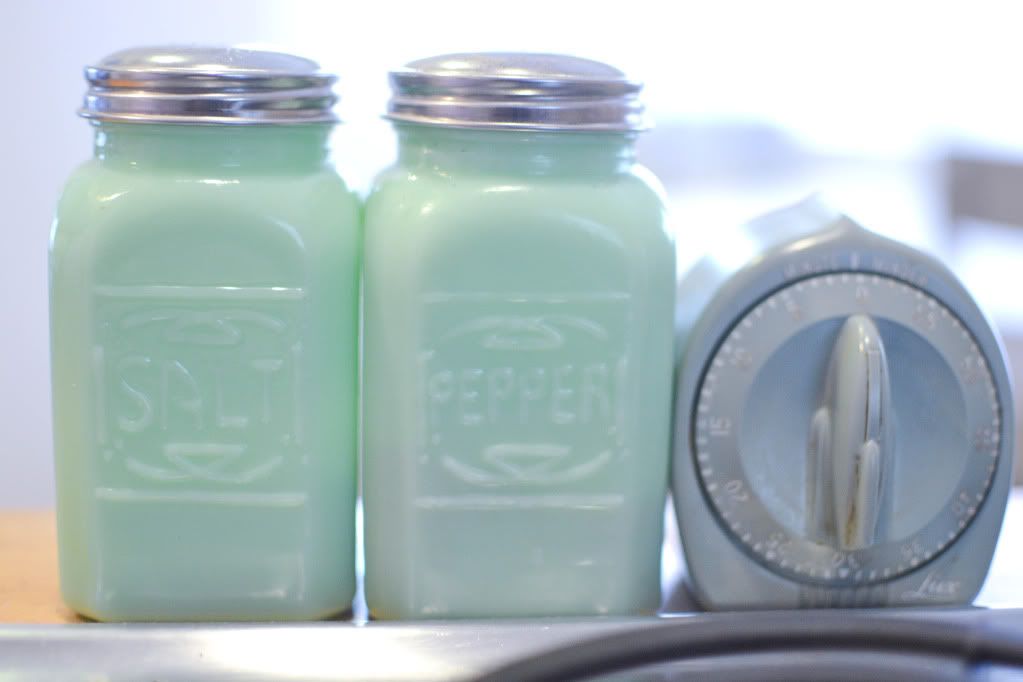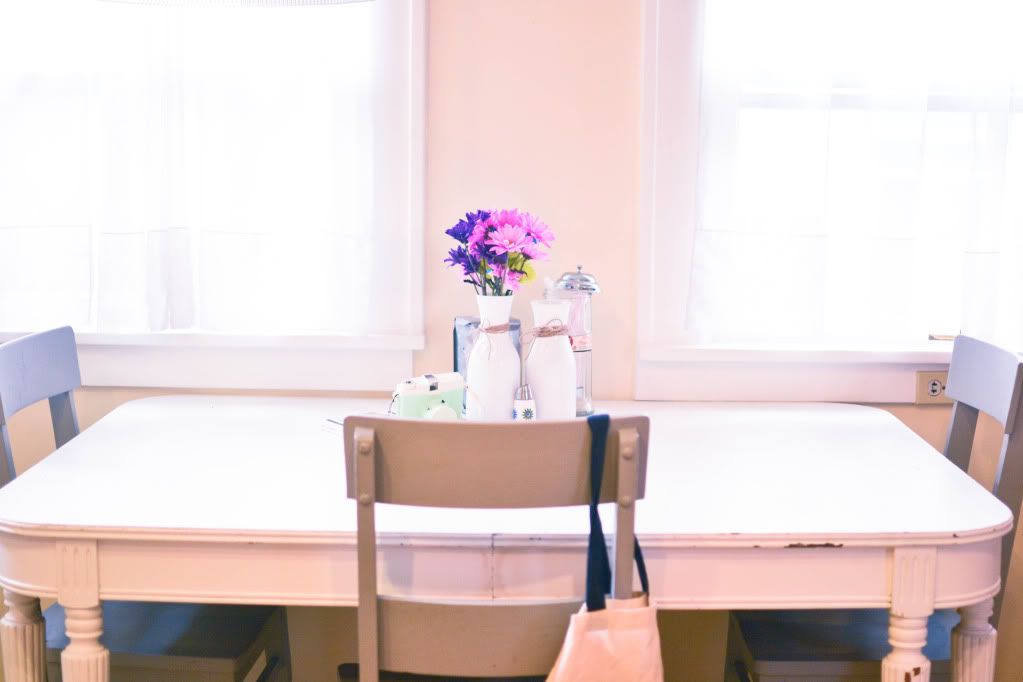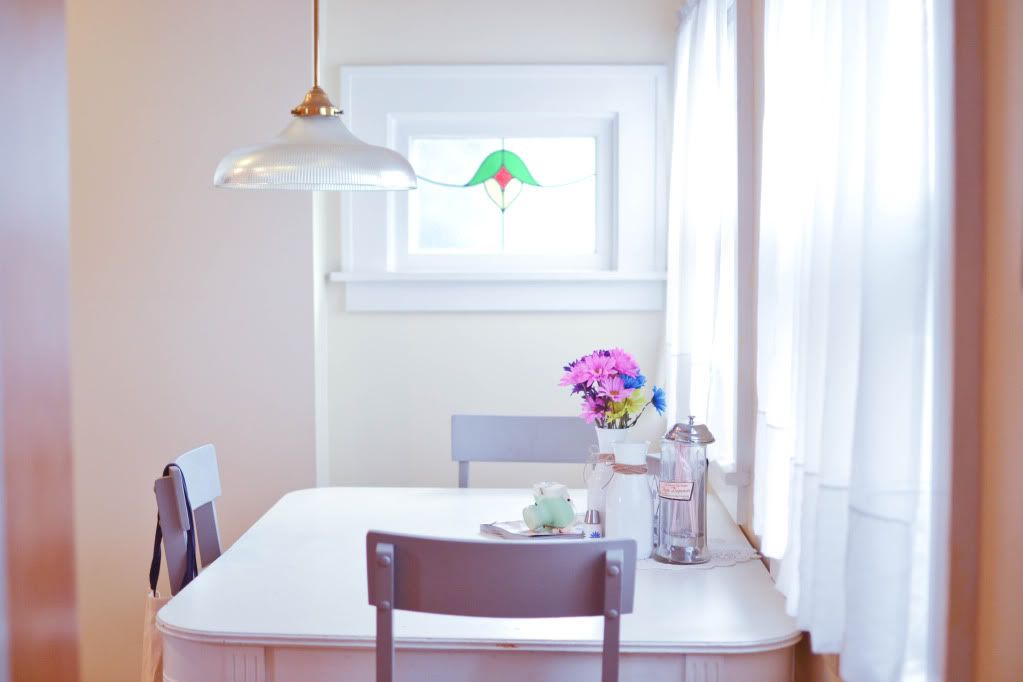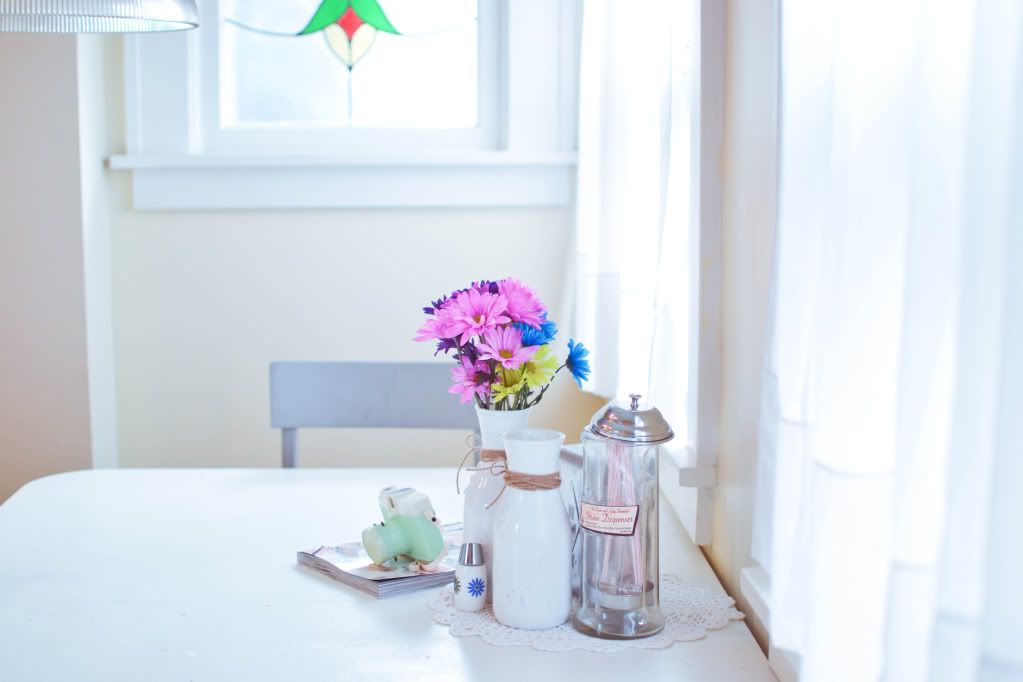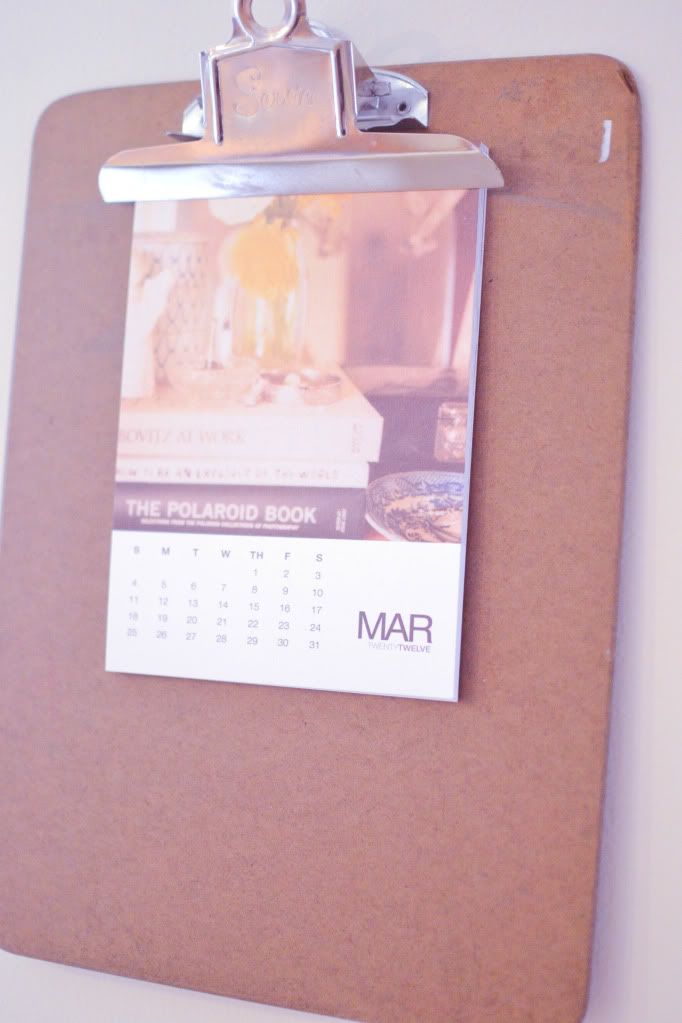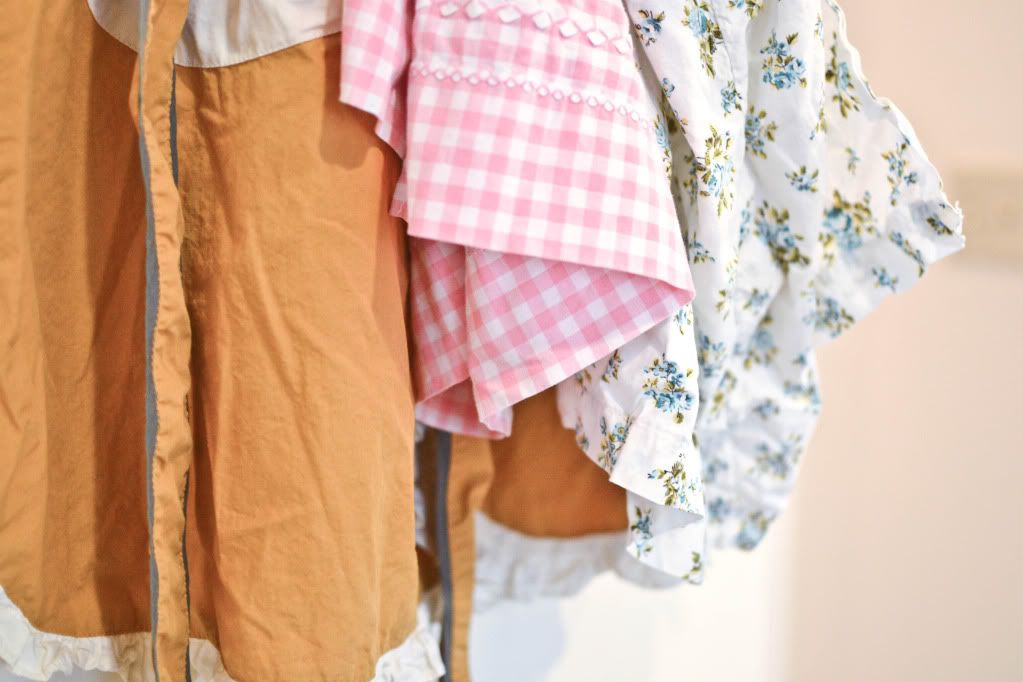 Well folks there you have it my kitchen. I hope your enjoying the tour so far, I Have two rooms left the living room and my studio. I will see you tomorrow and I hope you have a fabulous day it's actually wait for it sunny outside right now cold but its not gloomy and cold. Hooray! also I may have just had almost a full pot of coffee watch out today here I come.
xo
Tabatha