This year was the first year I spent it with just my mom. Since I was 16 I started having a big party to celebrate or going out somewhere. And when my beach house plans fell through I thought id spend it with my momma. So as I said in my last post she had a surprise present for me and I had racked my brain and asked her and my sister over and over again but never got anywhere. I am glad they didn't tell me because then it wouldn't be as special. So I got myself all dolled up and sparkly, as I was getting ready I was still trying to crack this surprise.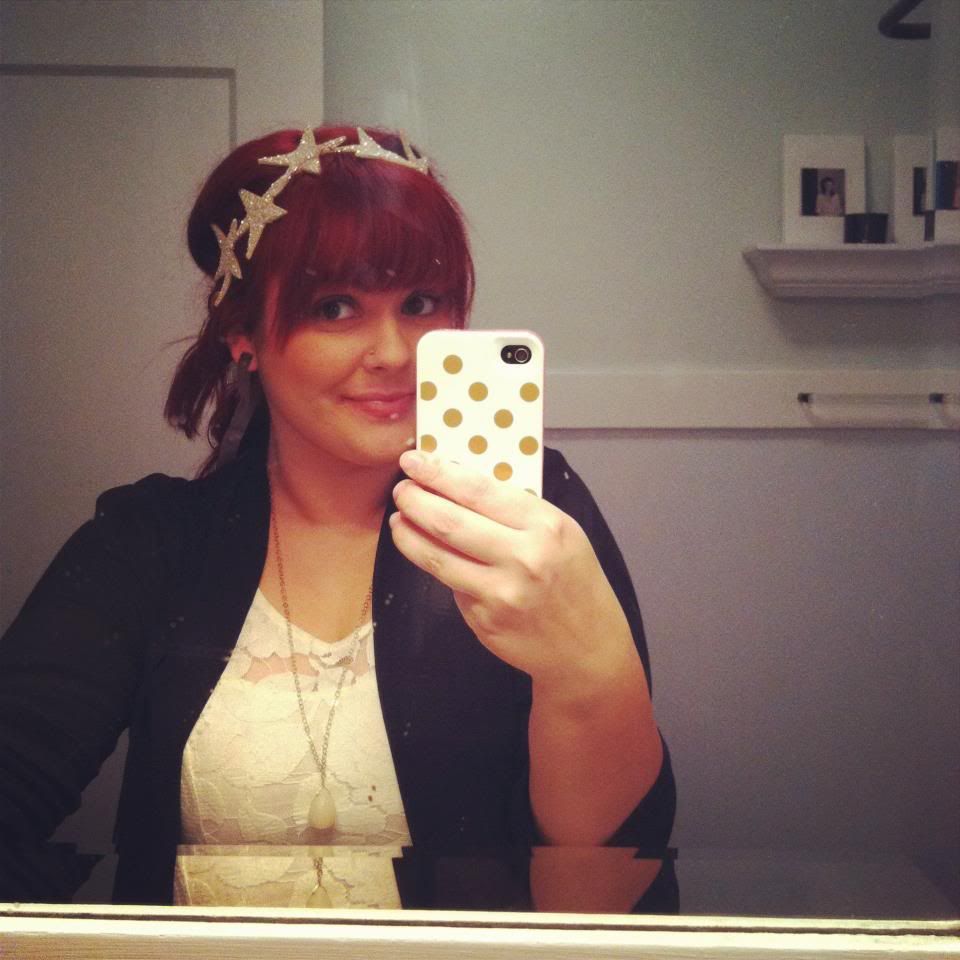 She said I had asked for it years ago but now that I am 25 it seemed like the perfect gift. And my sister was jealous of this gift, well me and my sister have such different taste in pretty much everything. So as I was putting my face on it hit me. DIAMONDS, on my 21st birthday there was this pretty pink cocktail ring I spotted while my mom was getting her wedding ring cleaned but my mom said "Maybe for another birthday". I asked my mom and sister but of course they said I wasn't right. I headed over to meet my mom at her house and we drove to get said present. She said she had to stop at the jewelry store to get her ring cleaned ( Hmm...) and then Nordstroms where my present was. I was like what's there I know I hinted at a coach purse but my sister wasn't into purses or stuff like that. We arrived at the jewelry store she had told the manager that she needed her ring cleaned. Then she said "It's my daughters 25th birthday so I wanted to get her something special" I immediately said " I KNEW IT I KNEW IT OMG I KNEW IT" So I walked around looking at all the pretty sparkly earrings,rings and necklaces. But then I saw these two pretty sparkly rings that were so simple and beautiful, I knew they had to be mine. While my mom was paying the lady said for their birthday costumers they get a complimentary pearl bracelet.. " What I get more?" The lady laughed and put it on my wrist. I kept staring at it and saying " Omg mom thank you, I love you best present ever".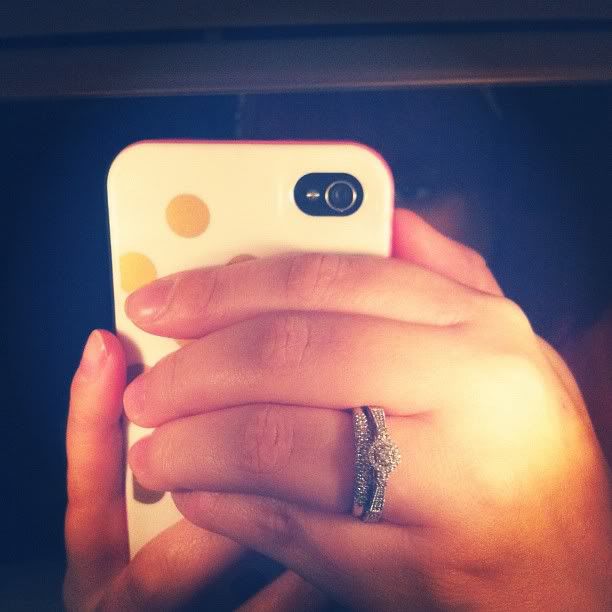 (And I have found if I am being bothered by a creepo just swap the ring onto my left ring finger and bam. Creepo repellent.)
By that point I was starving so we went and got dinner and had a fantastic time. It was a nice relaxing birthday spent with my momma, it was perfect.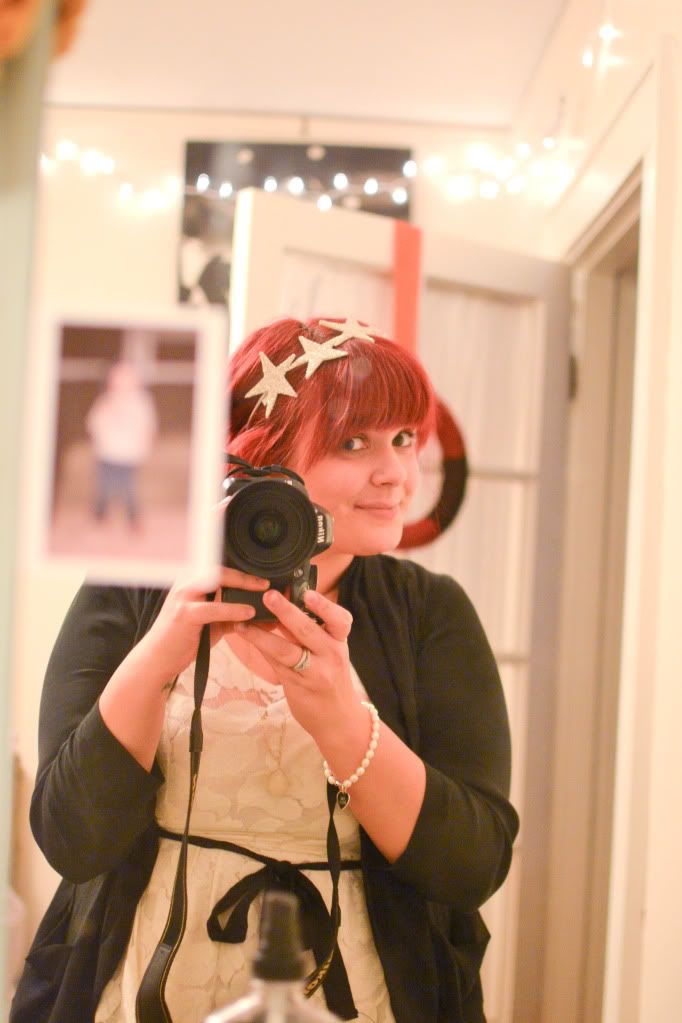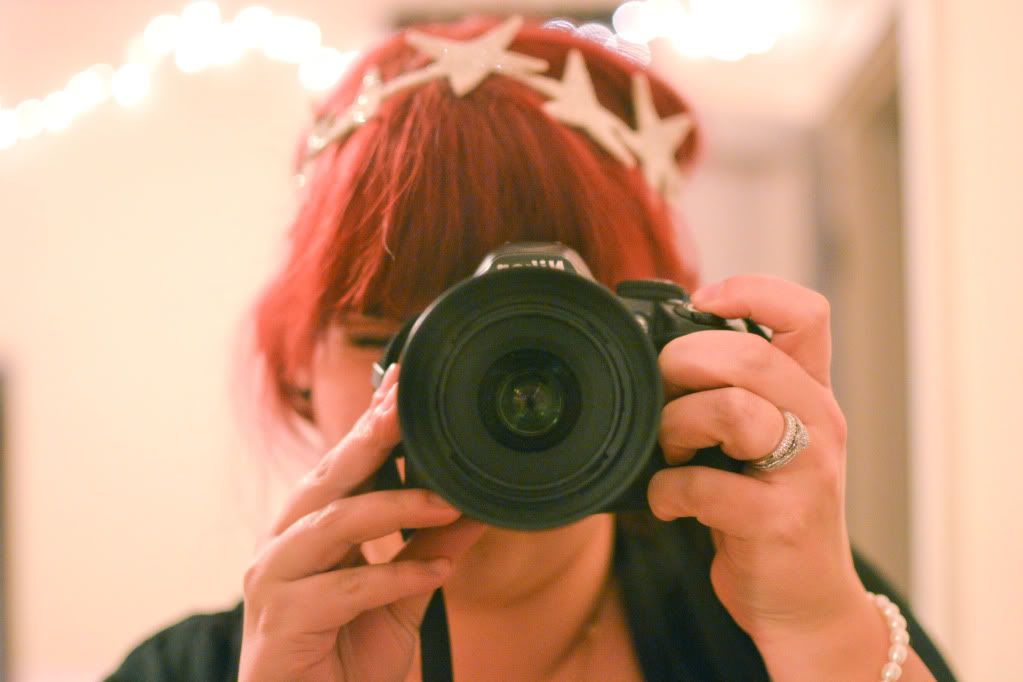 All in all it was a great birthday. Nice and relaxed and I still have my girls beach get away still in January and this time on a weekend. Silly me planning it on a monday-wednesday days after thanksgiving. I didn't really think that whole plan through.
In other news I have been kicking butt at the gym, I fell off the wagon (excersise wise for about a month). I am back on and it feels great. Gotta keep with it, one day at a time.
xo