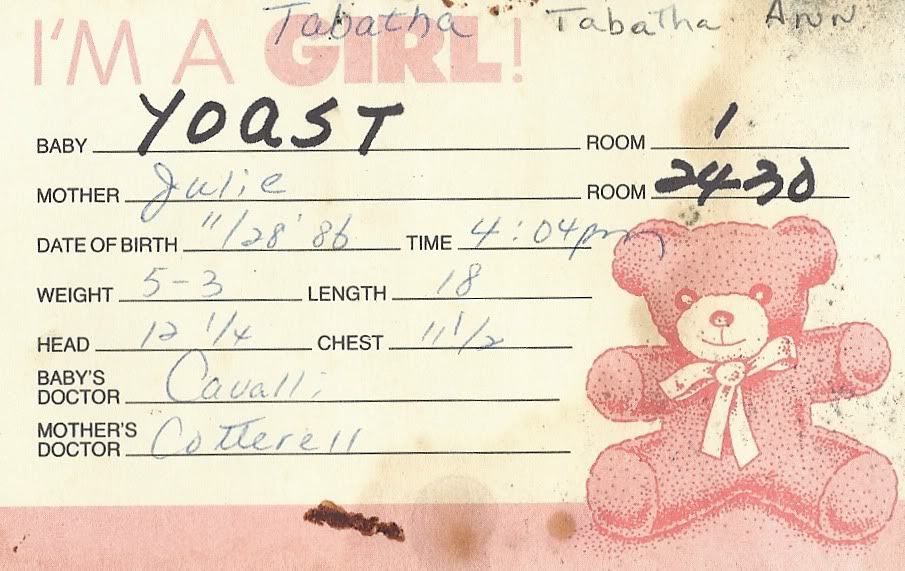 ( I swear every picture I have of my dad is him wearing flannel. I own just a handful of his old shirts now.)
Little old me was born. I can't believe I am 25 today, time has flown by so fast and maybe a little to fast. Last year when I turned 24 it seemed just like any old birthday. But this year I turn 25 which brings out questions like "What have I done in 25 years" "Where is my life going" etc etc. So that's been fun. I had originally planned to go to the beach for a few days but I wasn't the smartest on planning thinking people could get three days off after thanksgiving week. So that trip has been rescheduled for sometime in February. Tonight I will be celebrating with family and friends. I hear that my mom has some magical surprise present for me, I was not expecting anything else after getting a beach house. But she has something up her sleeve. I cannot get any hints out of her, although I did get one from my sister "You'll shite yourself" (She did not say shite) We shall see what this mystery gift is.
Also this past weekend I put up my Christmas tree. It's the first Winter in my new little place. So I am pretty excited.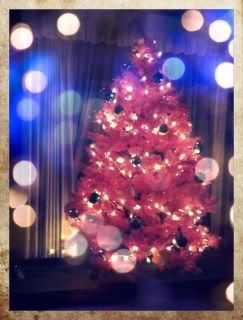 Yes it's pink what other color would I have?
Well I am off to have a good birthday work out at the gym. Then maybe spoil myself with some new make up at mac.
xo