This past weekend my friend blair and myself went to Portland's annual winter ale festival. I have never been before and it sounded like a lot of fun. So I was all game for it. It was in downtown Portland right beneath the big Christmas tree in pioneer court house square. In these huge heated tents it was a really cool experience. Lots and lots of drunk people I am glad that my friend had brought her big guy friend because within 30 seconds of arriving some old drunk guy started harassing us, so that was fun. When you go you get a beer drinking cup and 8 tickets. Each ticket gets you a taste, 2 is a half of glass and 4 is a full glass. I mainly tasted then when I found one I really liked went back for a full glass to have with my food. I ended up with a hopworks Kentucky christmas it was so delicious I hope I can find it in stores this holiday. Here are a few photos i snapped through out the evening.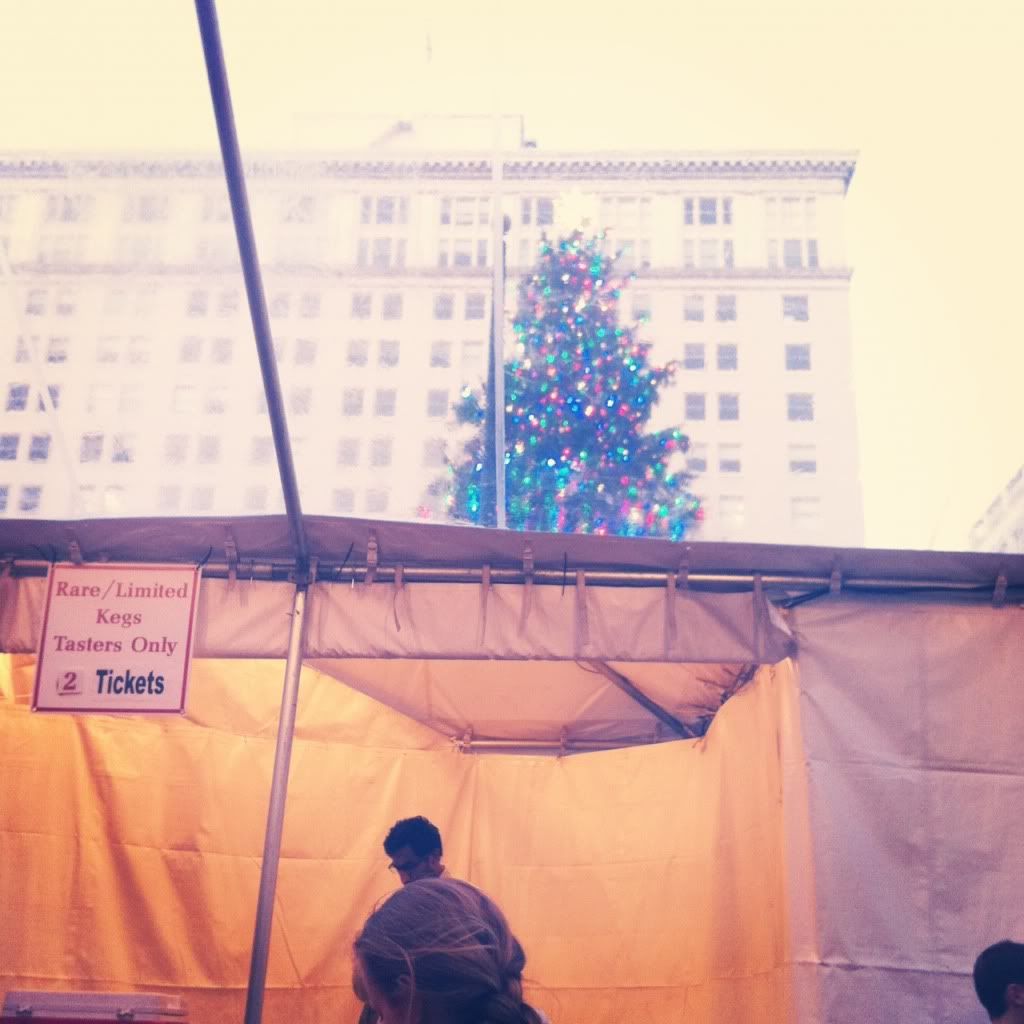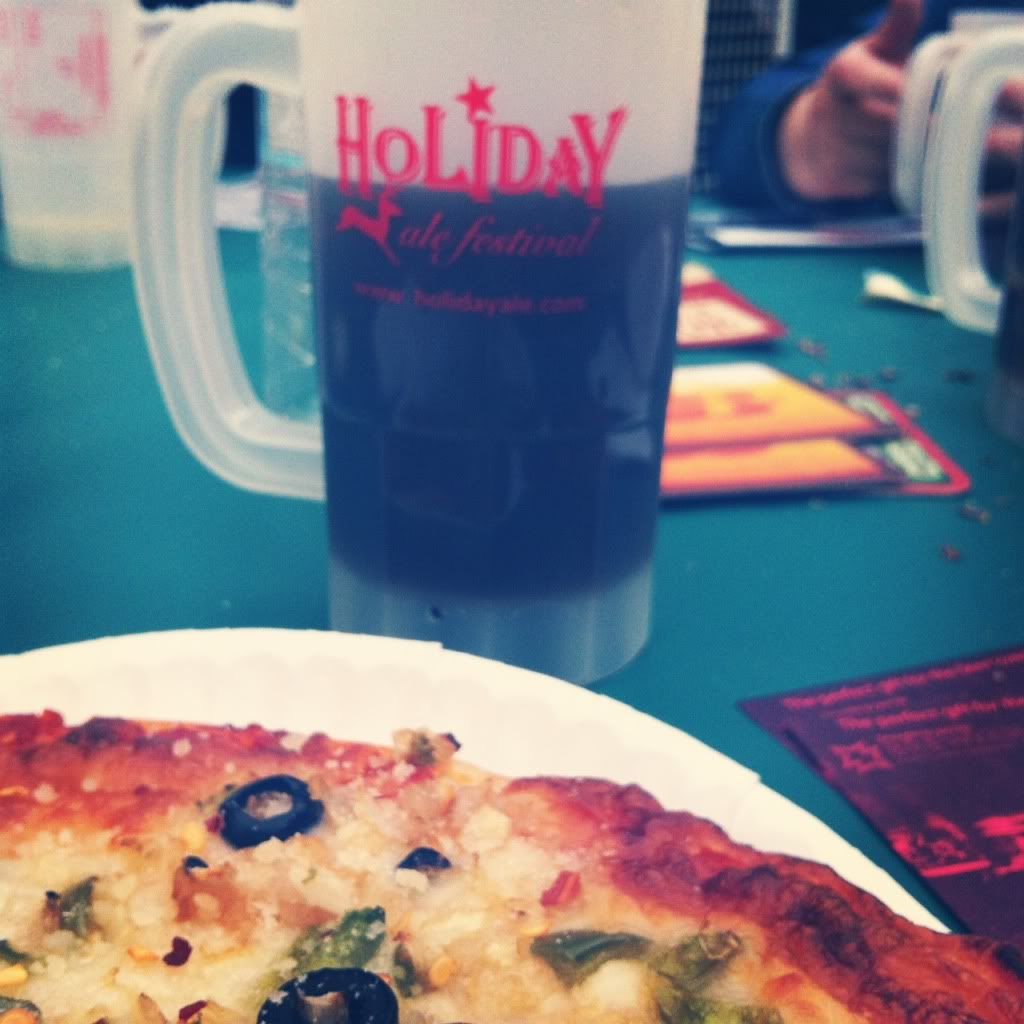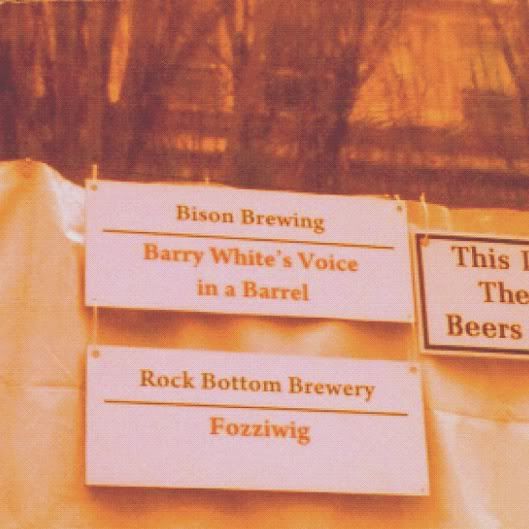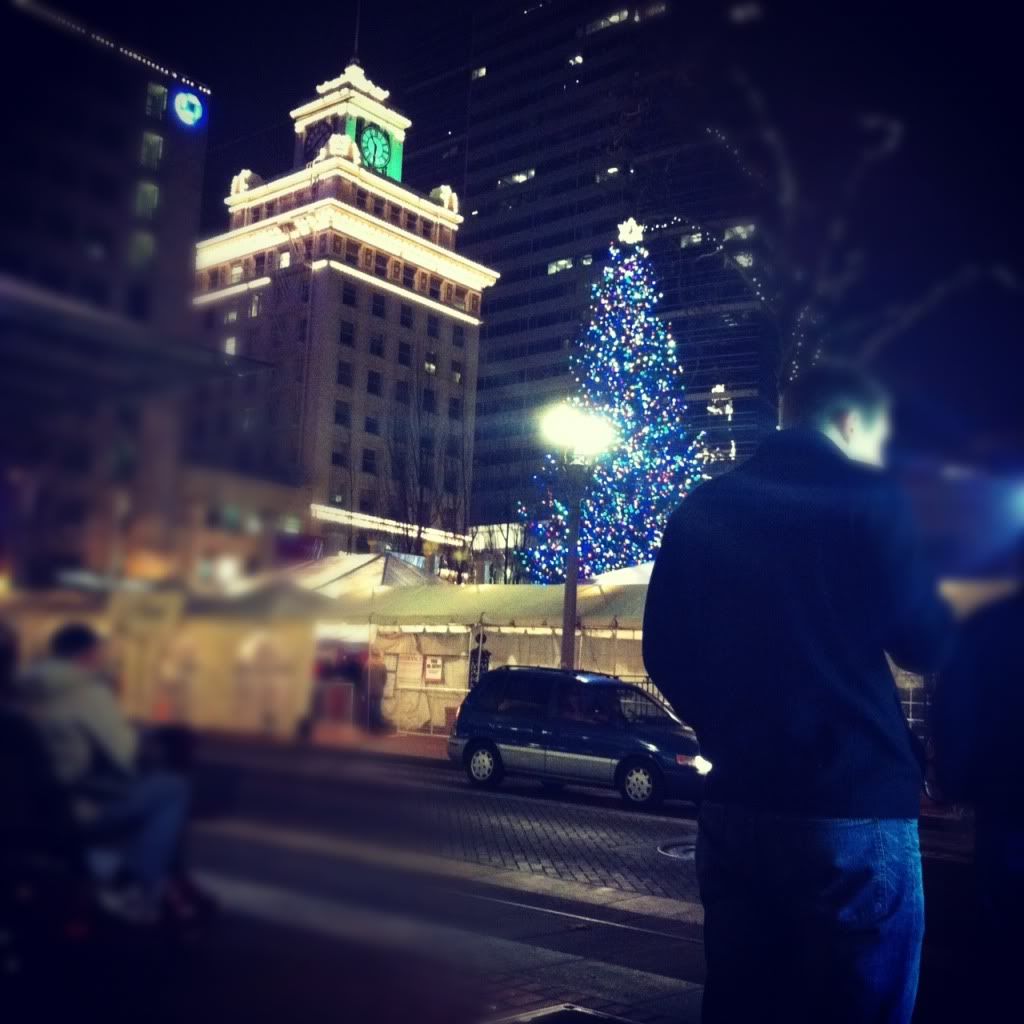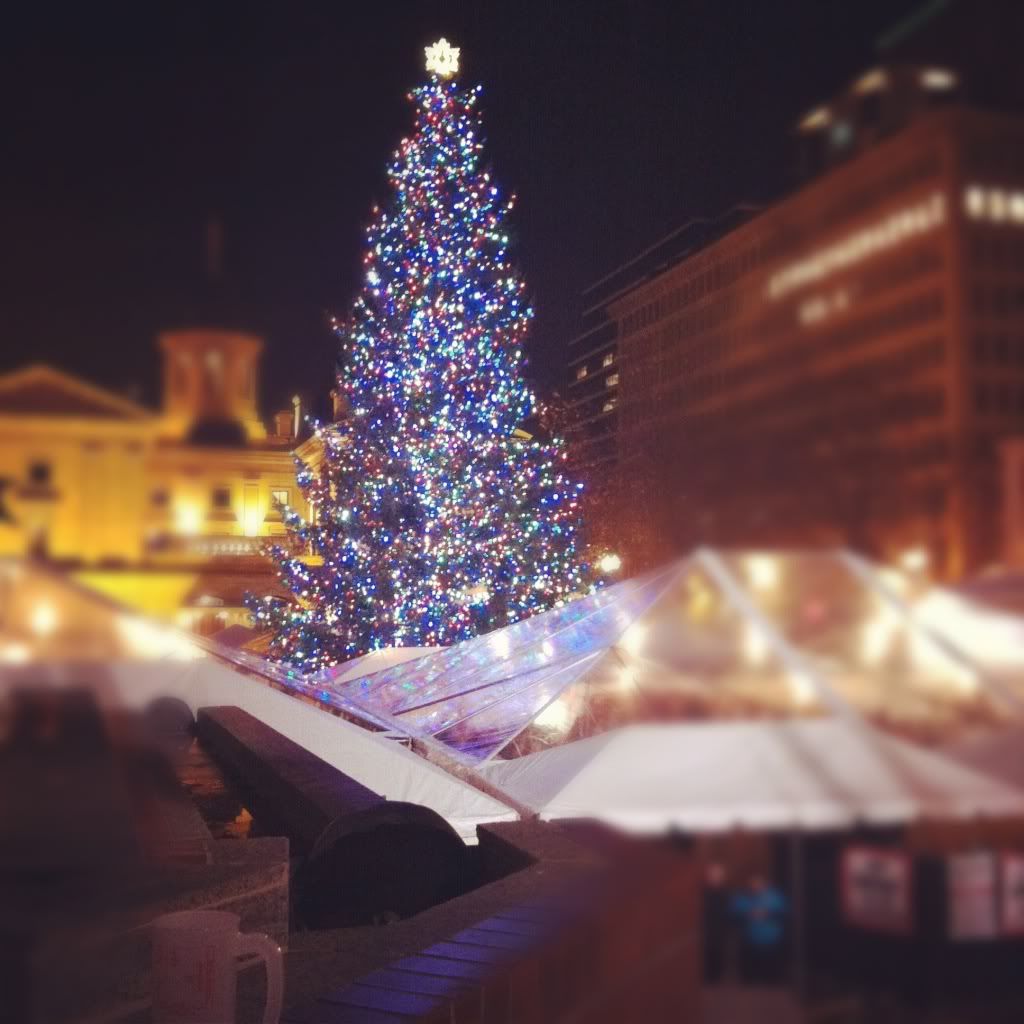 I had a lot of fun and would love to make it a tradition. Also that weekend my friend Lori came up for the day to see Typhoon. And of course it was a amazing show as usual. They played at mississippi studios which I had never been to, and it's probably my new favorite Portland music venue next to the doug fir.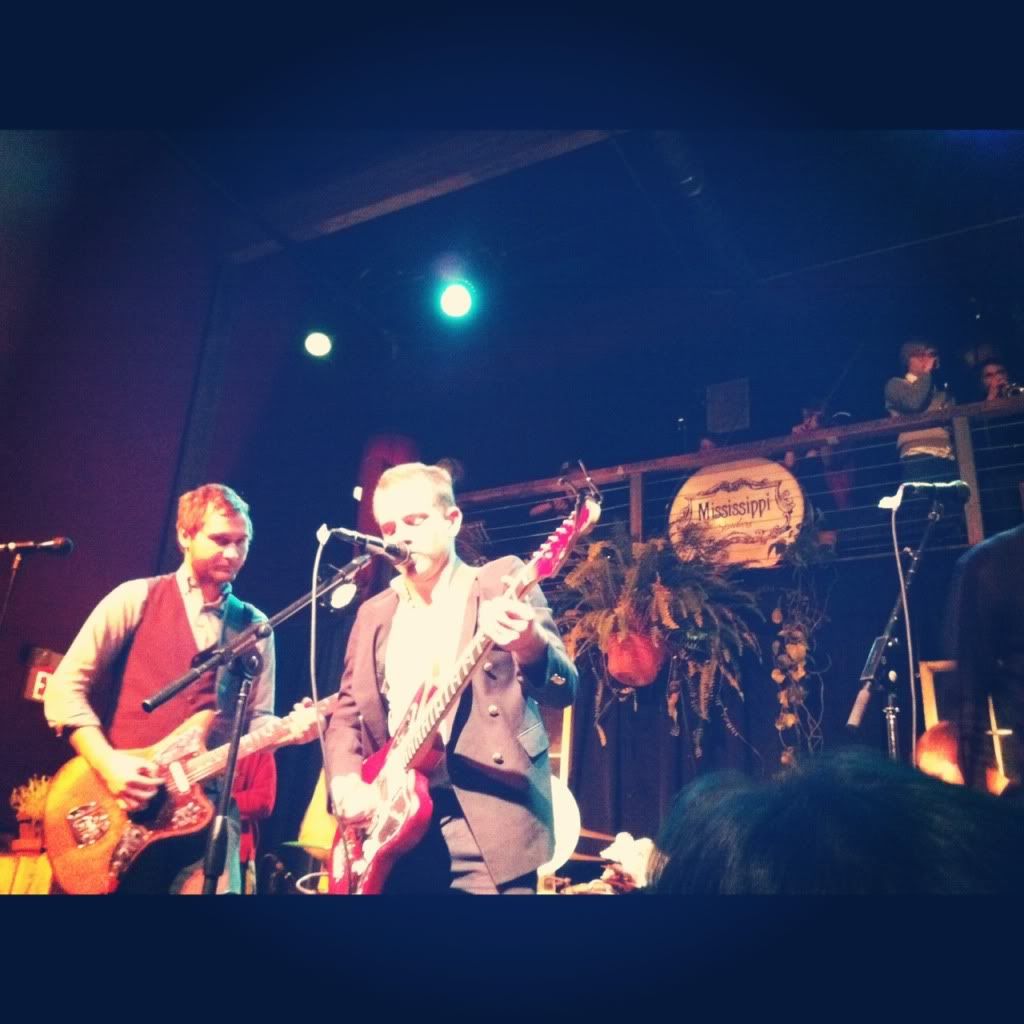 That evening wouldn't be complete without some yummy vegan food at Vita. I need to get more out of my box and try more things cause everything looks amazing. But I always go back to my mac n cheese with fried tempah it's delicious.
I feel like I haven't been in my blog groove anymore. I am going to try to get back into it. Life has been busy these days with the holidays and all. But I'll get back into it one day at a time.
xo