This post is coming a little later then I had planned on getting up, But life happens sometimes. This halloween was one of the funnest by far. It was the first time I went out trick or treating with miss autumn. Usually I go to a halloween party but this year she was so excited about being Coraline I couldn't miss it. I think she was most excited because she was getting blue hair at first she was going to wear a blue wig. But she would not keep that thing on so her momma used some blue hairspray and she was set. I took a few photos from the night. We had my cousin and her son, it was his first halloween (he was a cute little bumble bee). So autumn got to trick or treat with him and her best friend (She was dresses as the cutest little cupcake). It was so cute to see all the moms and whole family swarming the kiddos snapping pictures before heading out. But autumn is very used to the camera :). Before heading out for the night of collecting candy. I made a yummy warm meal for everyone. Home made Lasagna, garden salad and some bread. And mini pumpkin pies for later in case people didn't want candy or if they wanted both.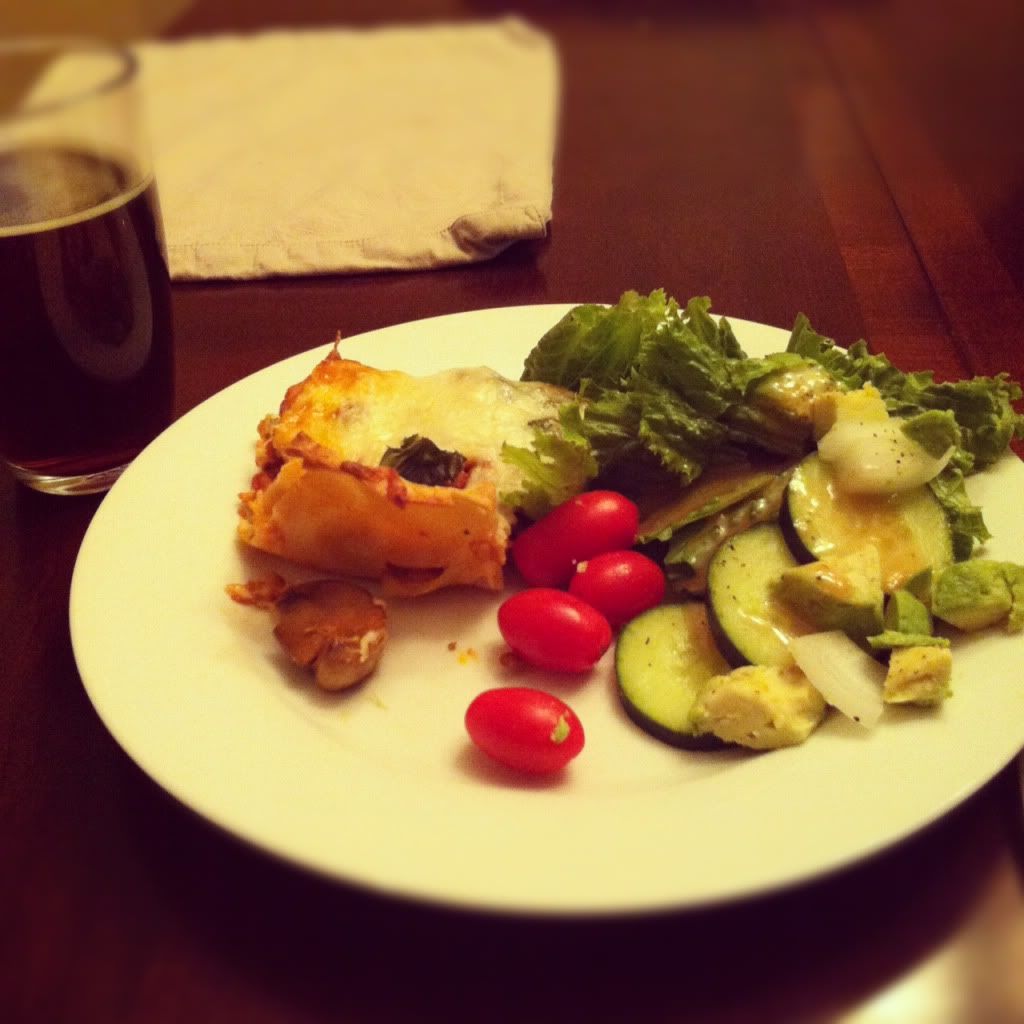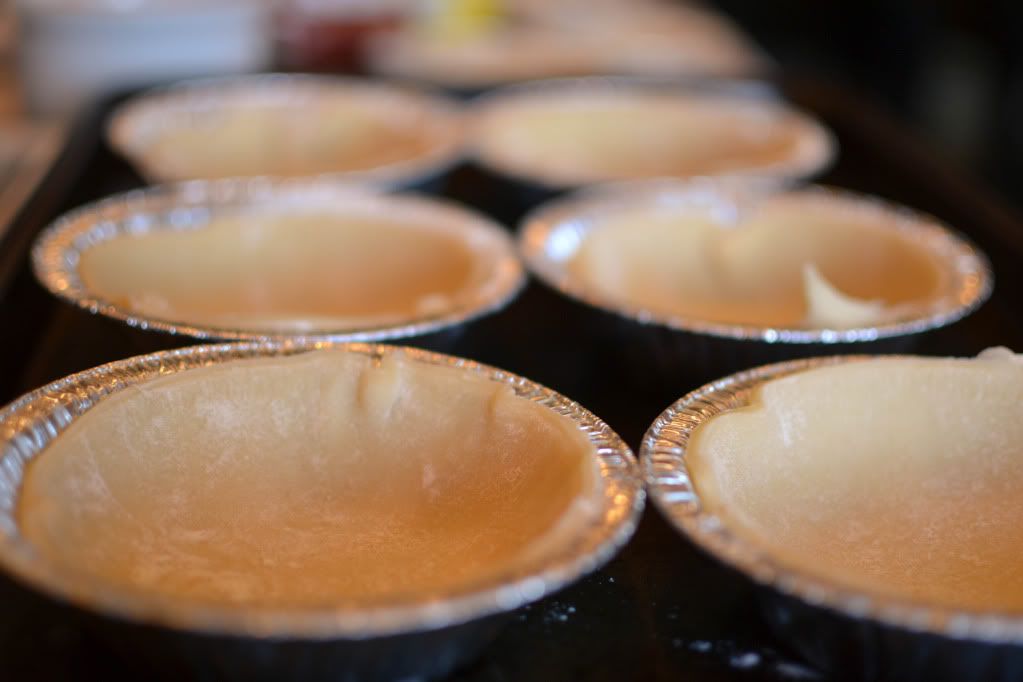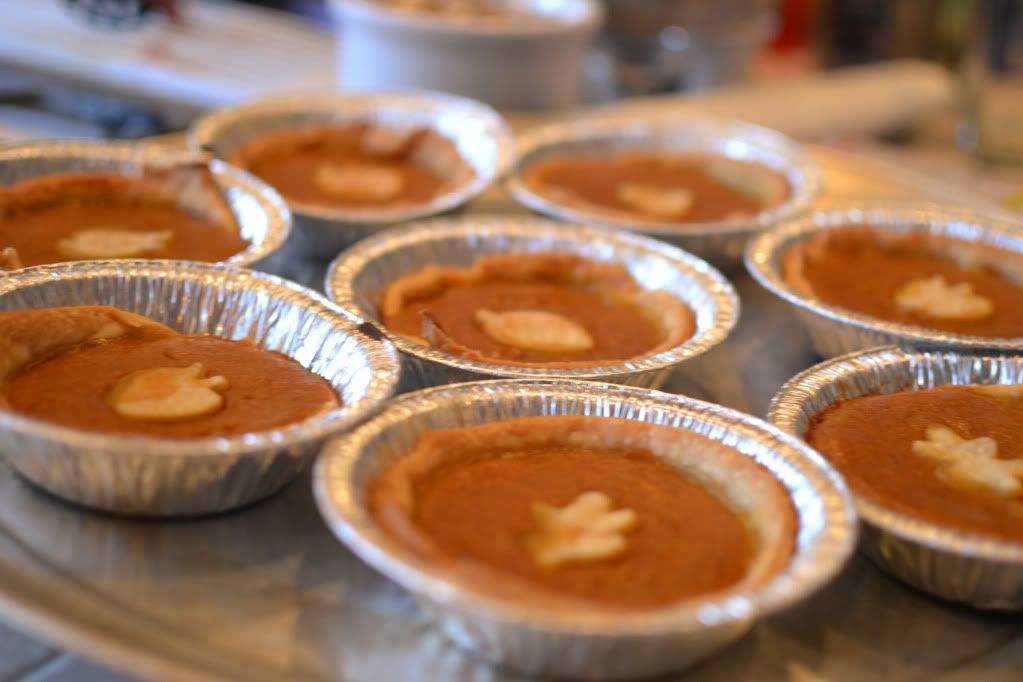 I am guessing they were good since I didn't make enough for everyone I didn't get a chance to try one.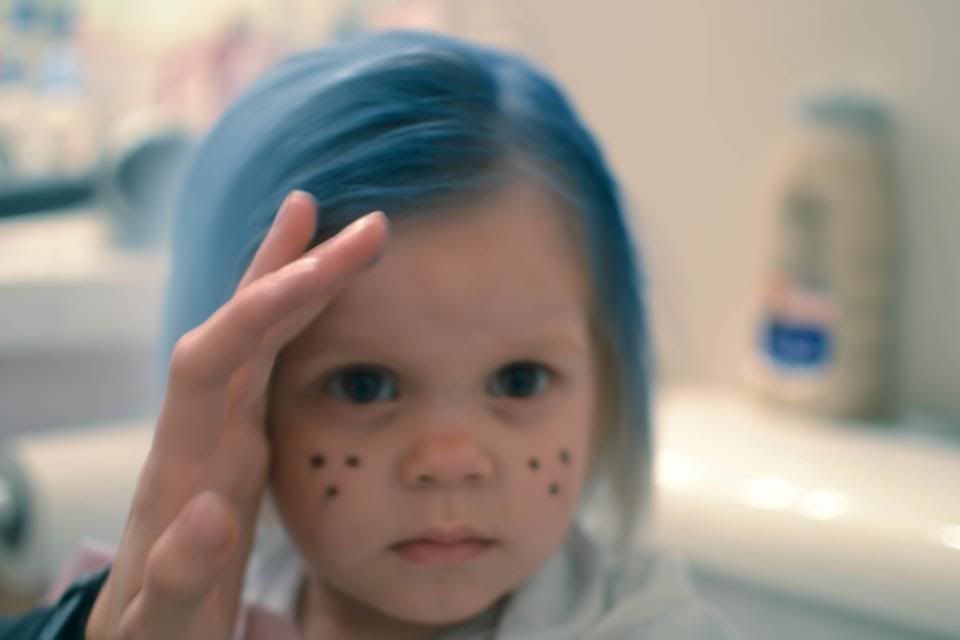 Autumn getting her hair turned blue and turing into Coraline.
Picture time before heading out.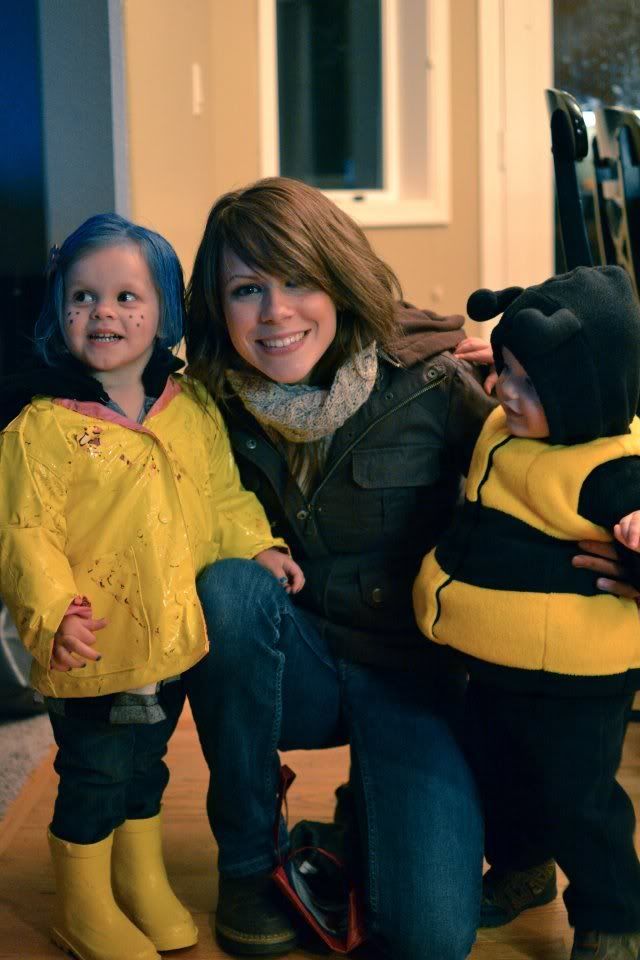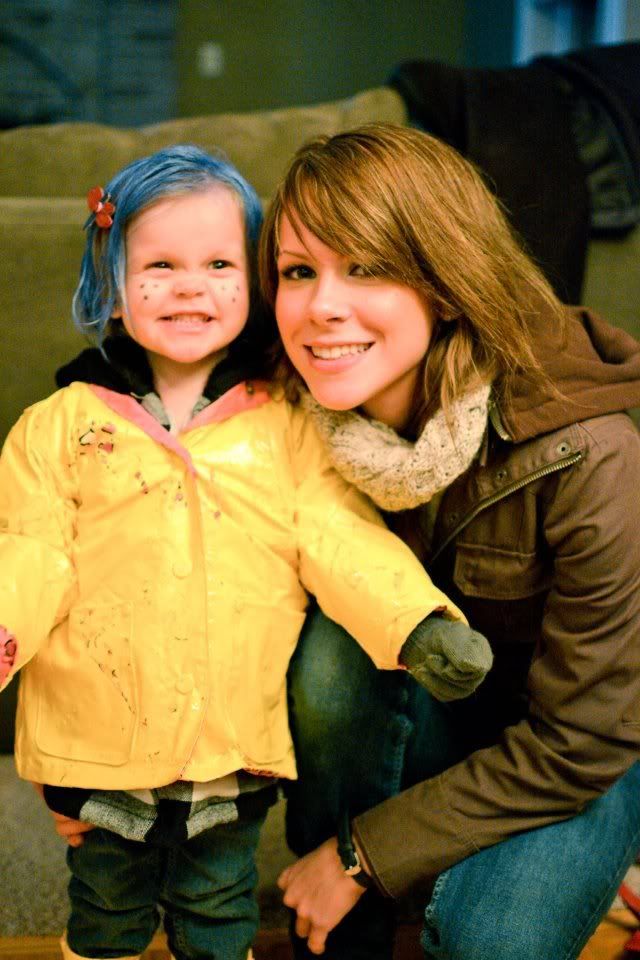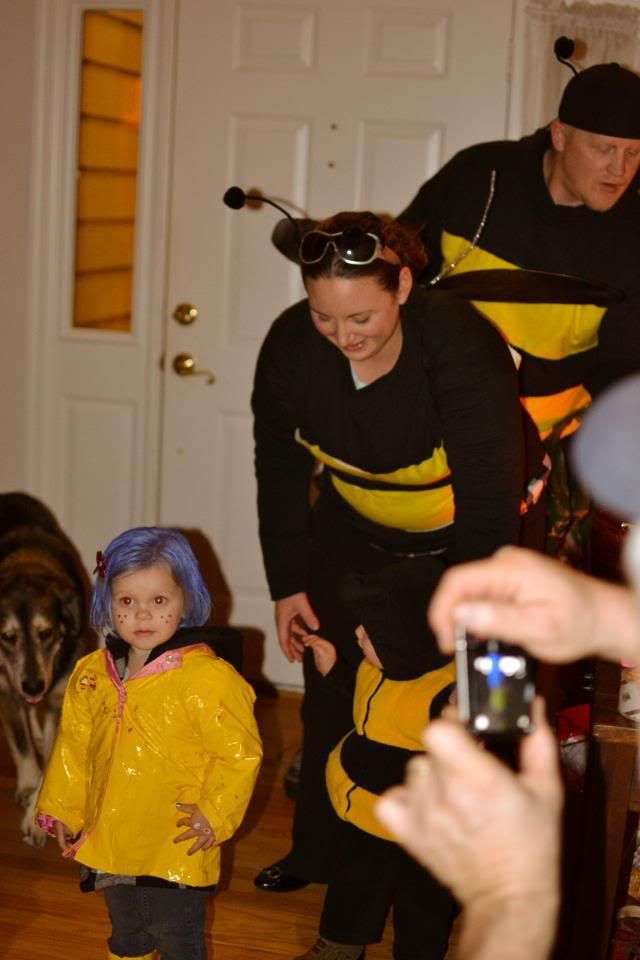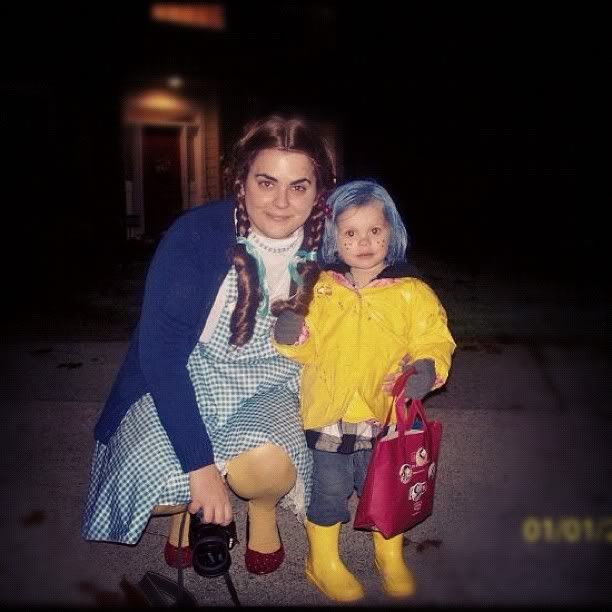 Me and munchkin out trick or treating. I haven't gone out since I think I was geez like 10 maybe 11.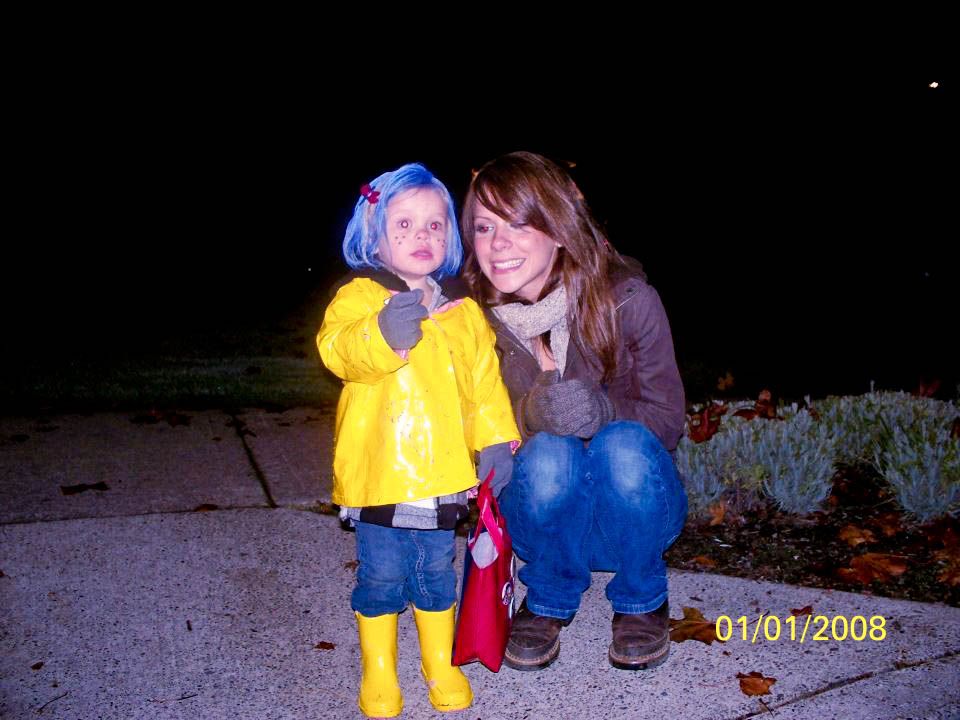 Autumn and her momma ( My sister)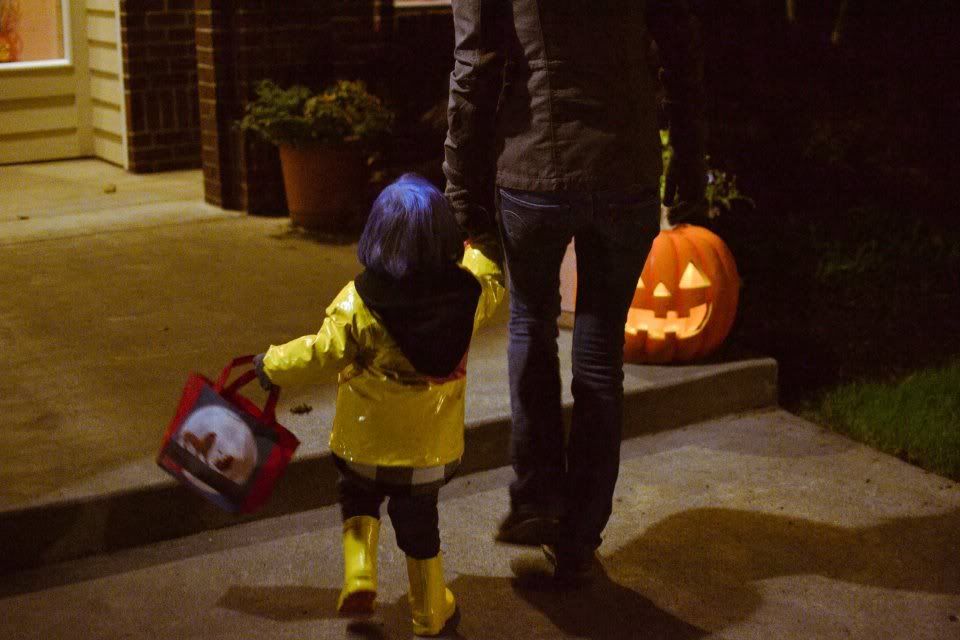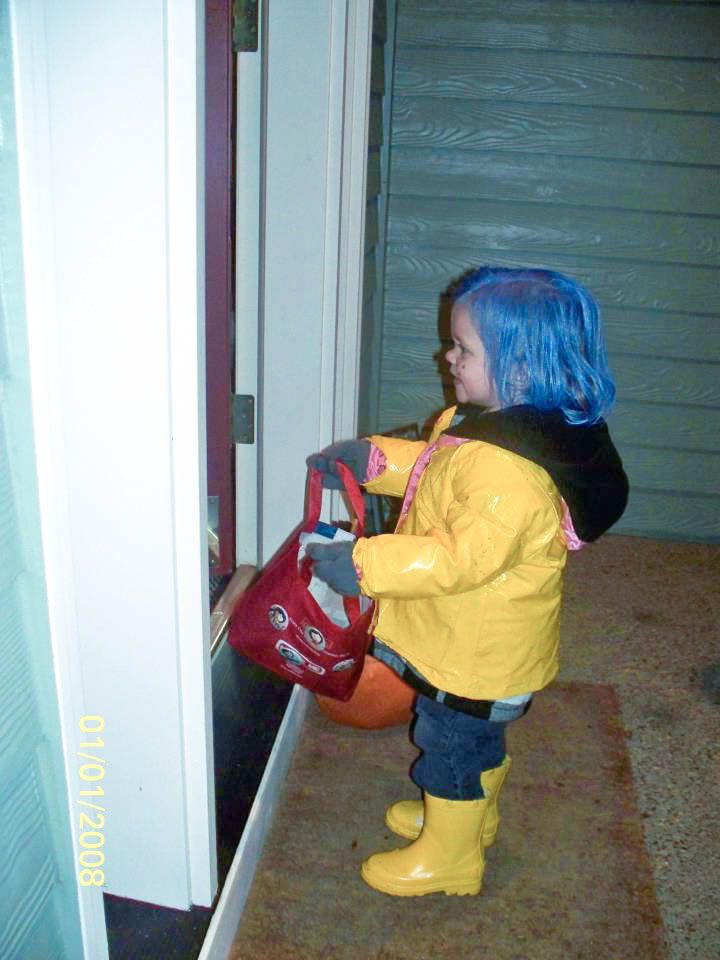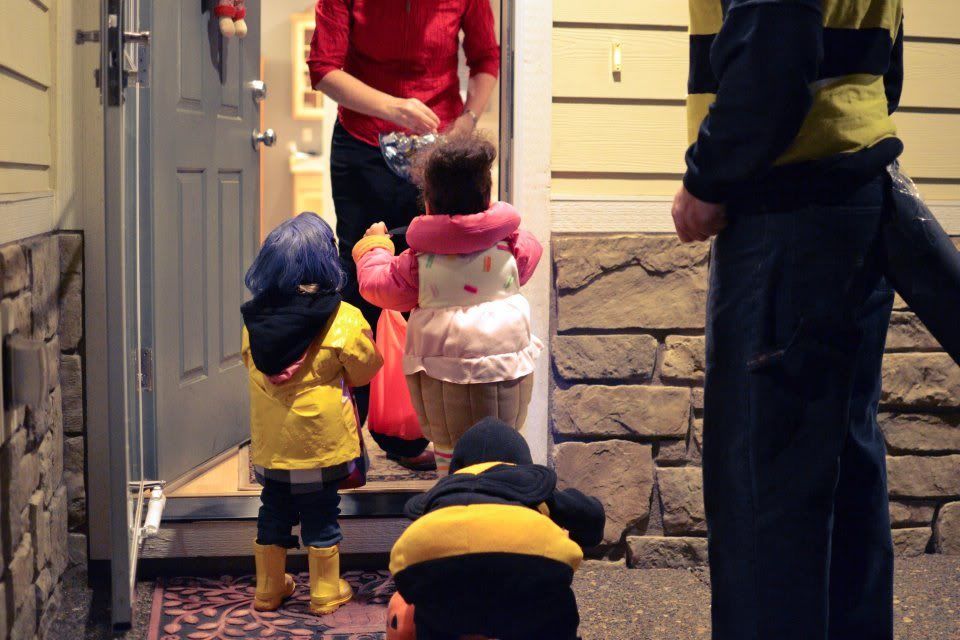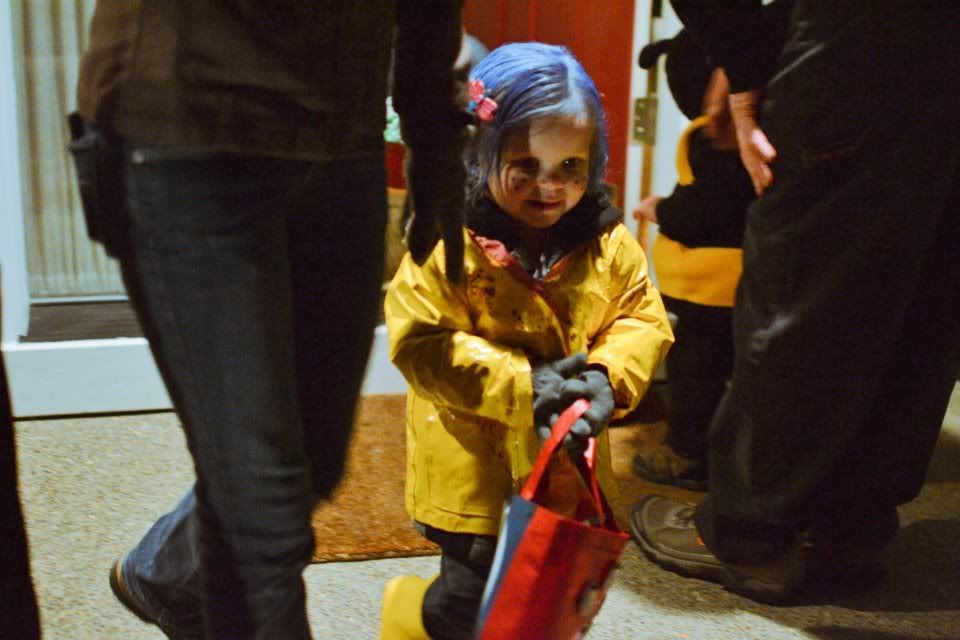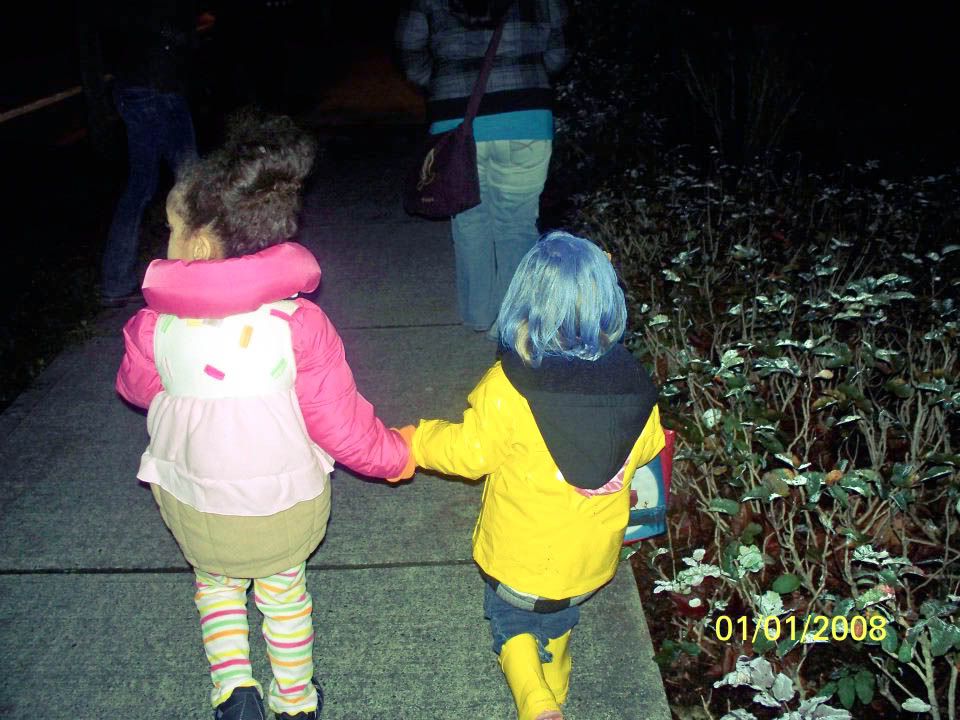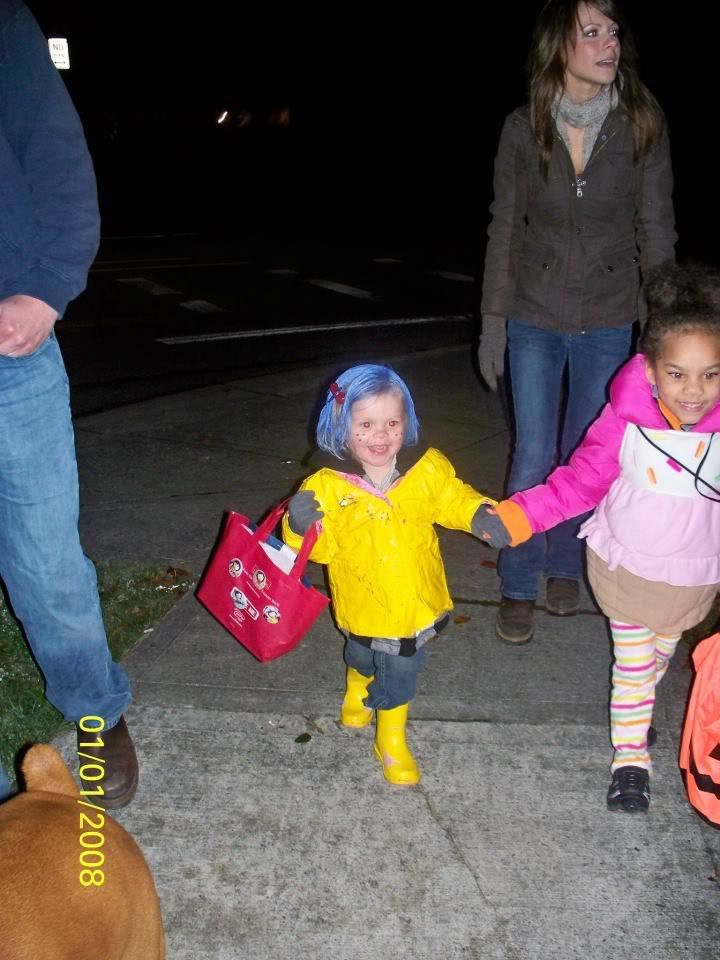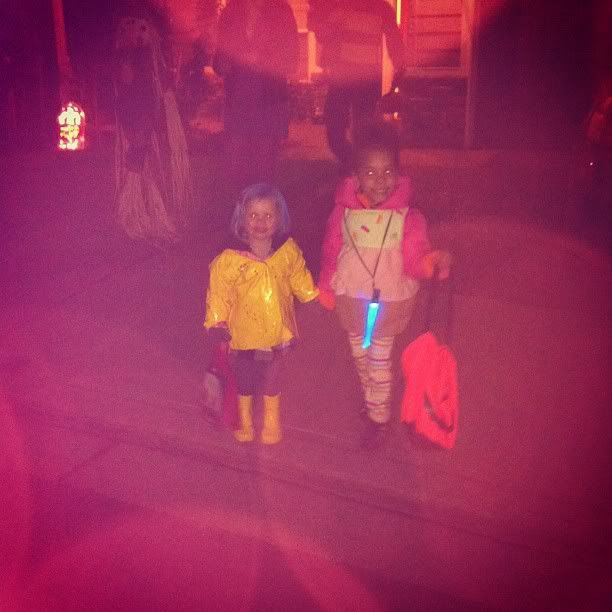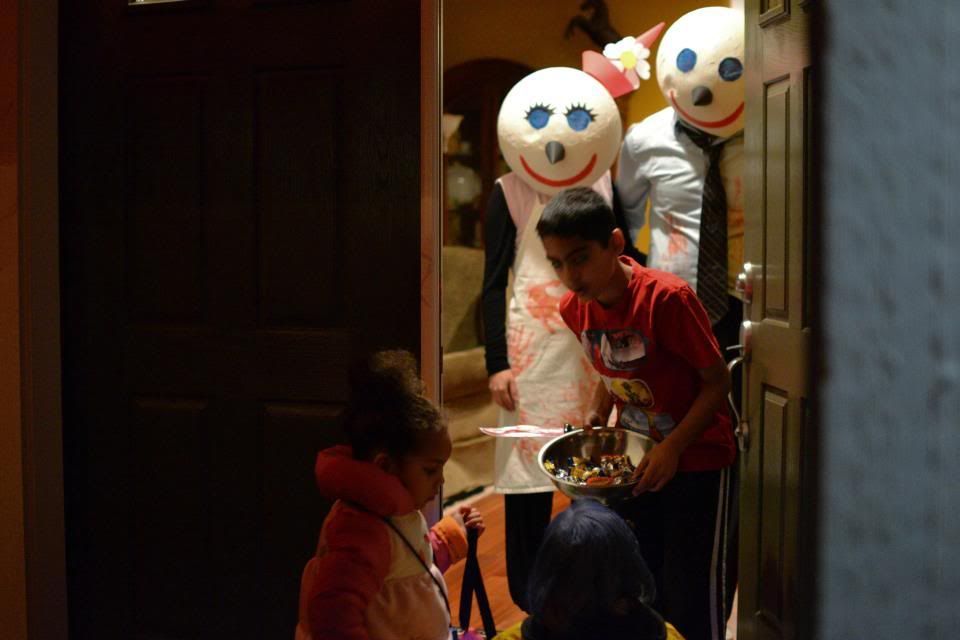 Creepy Jack and the box couple.
It was such a fun experience with munchkin. She had a blast holding her friends hand the whole time. Saying happy halloween and thank you at each house. I love all the time I get to spend with her and watching her grow up. I am so happy to be able to live so close to my sister. Were about 10mins away for each others houses. So seeing her every day and having that bond that we do makes me so happy. I hope you all had a great halloween did you dress up? what did you dress up as?
xo