Yesterday was spent cleaning. Sometimes I can be lazy and wait until all my clothes have found their way out of the closet from days where I have no idea what to wear. And I've eaten on every last dish I own and go to make something and realize I really need to do dishes. ( I really wish I had a dish washer Id love doing dishes then). But after hours upon hours of cleaning every room and even mowed the front yard ( didn't do the best job might I add). I despise those push mowers and pesky weeds they just won't go away. I've also fallen back in love with the hipstamatic app on the iphone. I think my favorite film and lens would defiantly the bettie lens and Ina's 1935 film. I took a few snap shots around my home with it.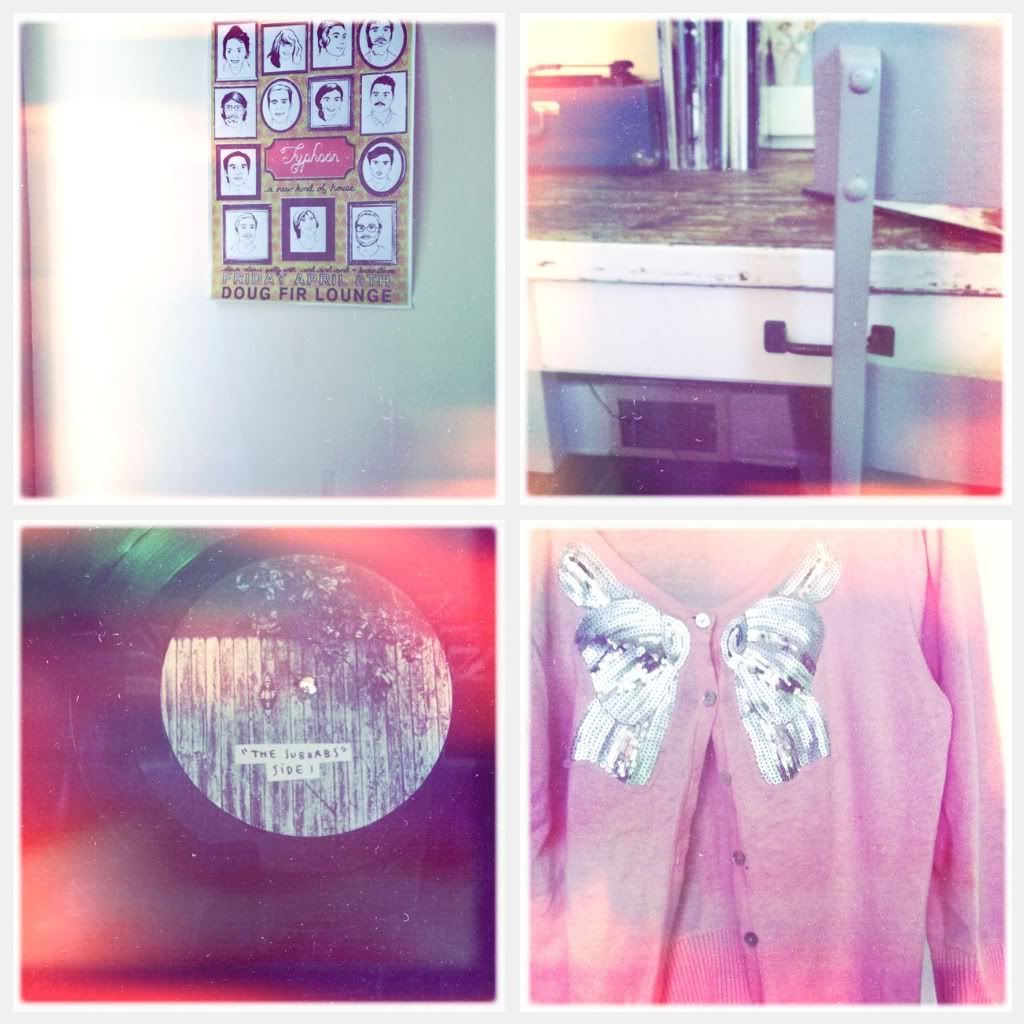 1. My favorite show poster I've collected 2. Pretty desk. 3. Some cleaning music yesterday. 4. Favorite cardigan I own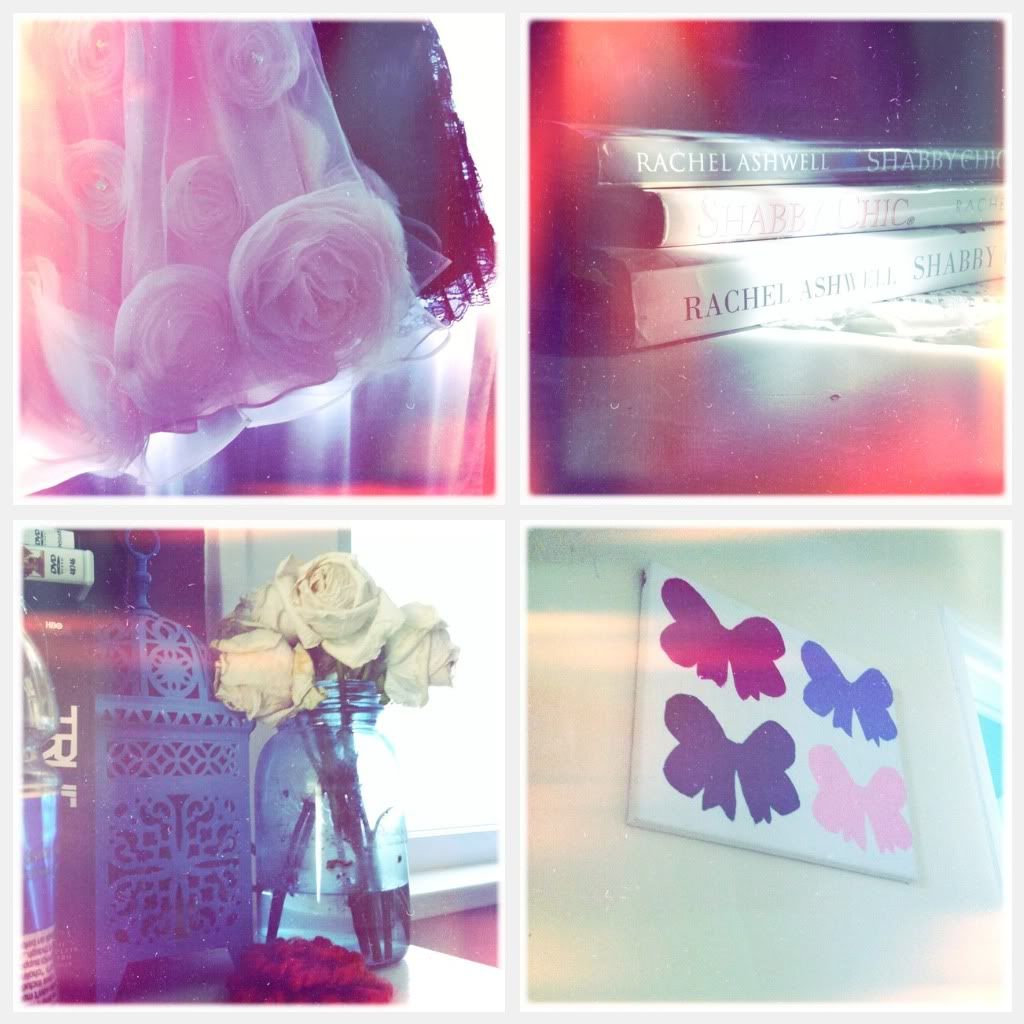 1. Betsey Johnson love 2.Rachel Ashwell book collection 3. I always like to have flowers 4. A little painting I did.

1. DIY glitter shoes that I made 2. Newest perfume that I just love 3. Pretty new white katy perry vinyl
It felt good to sleep in freshly cleaned sheets, I love the smell of tide I just need to keep up with my house better and not let it get so messy fingers crossed.
xoxo