This weeks recipes of eating better are so delicious I can't even tell you and way healthy for you. So lets start off we have a Linguine pasta with shredded zucchini and a lemon greek yogurt sauce. I was unsure of the sauce because I am not a fan of the plain greek yogurt but since it's flavored with parmesan and lemon you can't even tell. After I took that first bite I said "OMG OMG" out loud to myself I was pretty proud of myself for making such a delicious healthy meal.
Linguine pasta with zucchini and a lemon yogurt sauce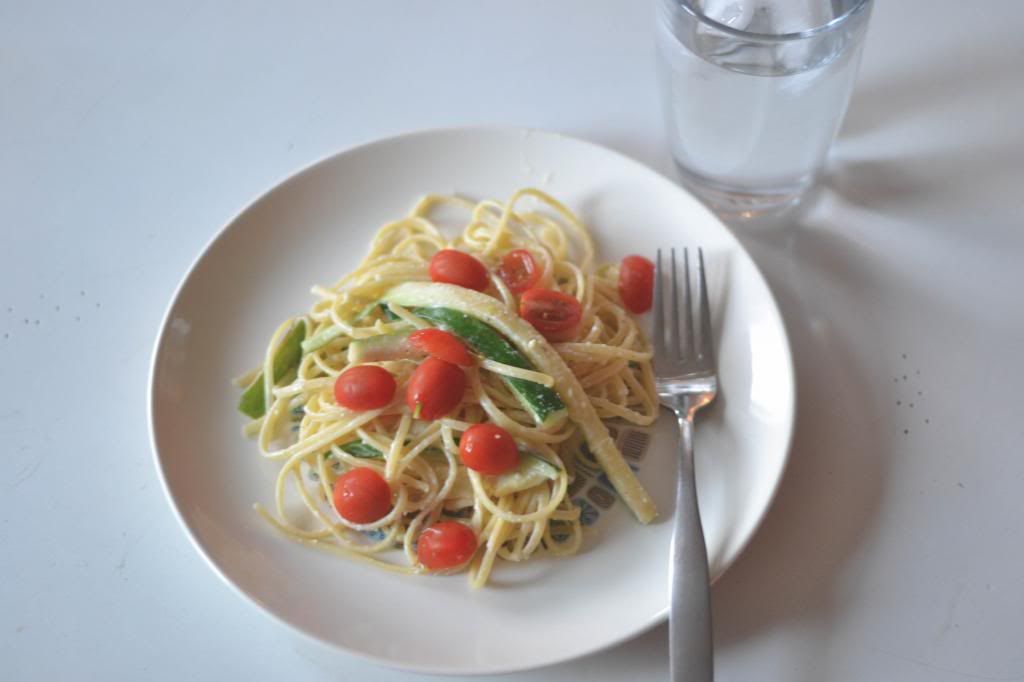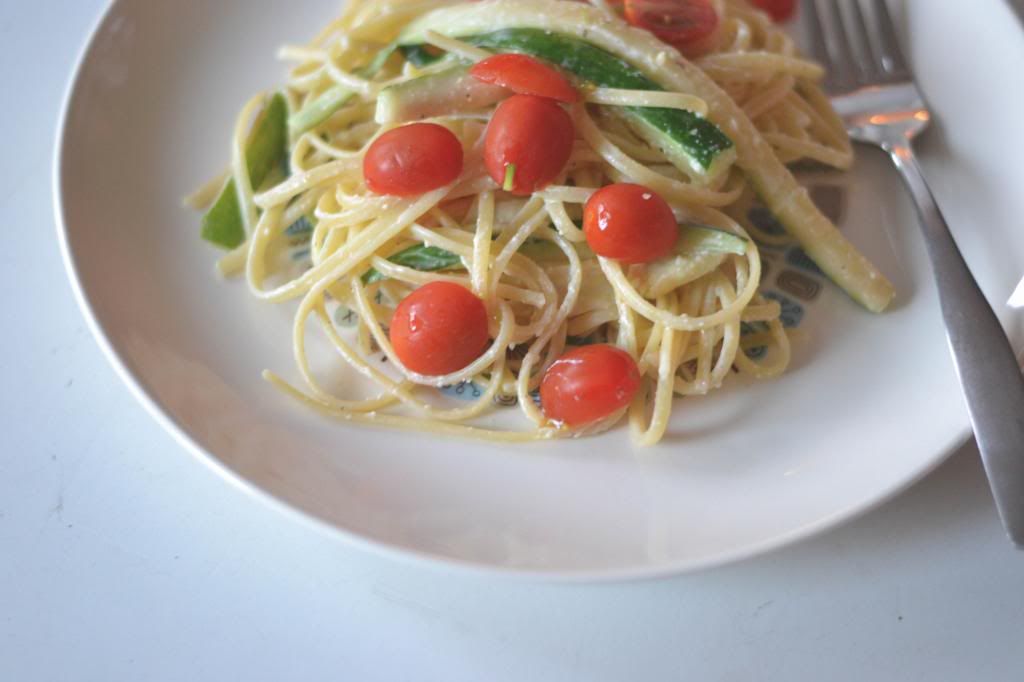 Recipe from Jillian Michaels master your metabolism cookbook
here
Nutritional Info (Per Serving): 303 calories, 7g fat, 14g protein, 49g carbs and 255g sodium.
Zucchini potato pancakes with turkey bacon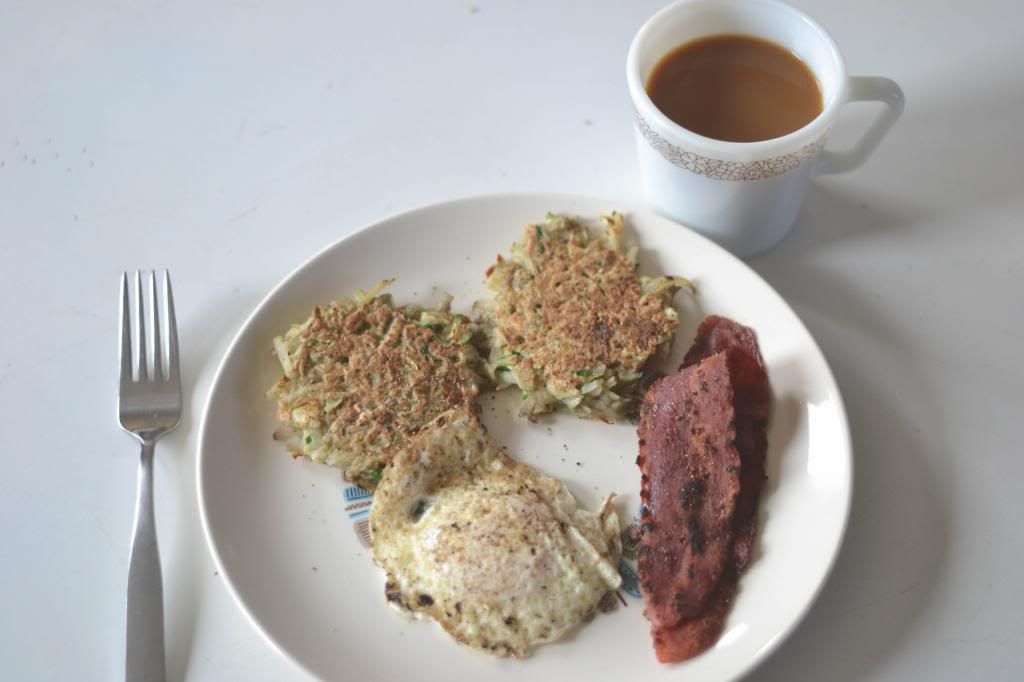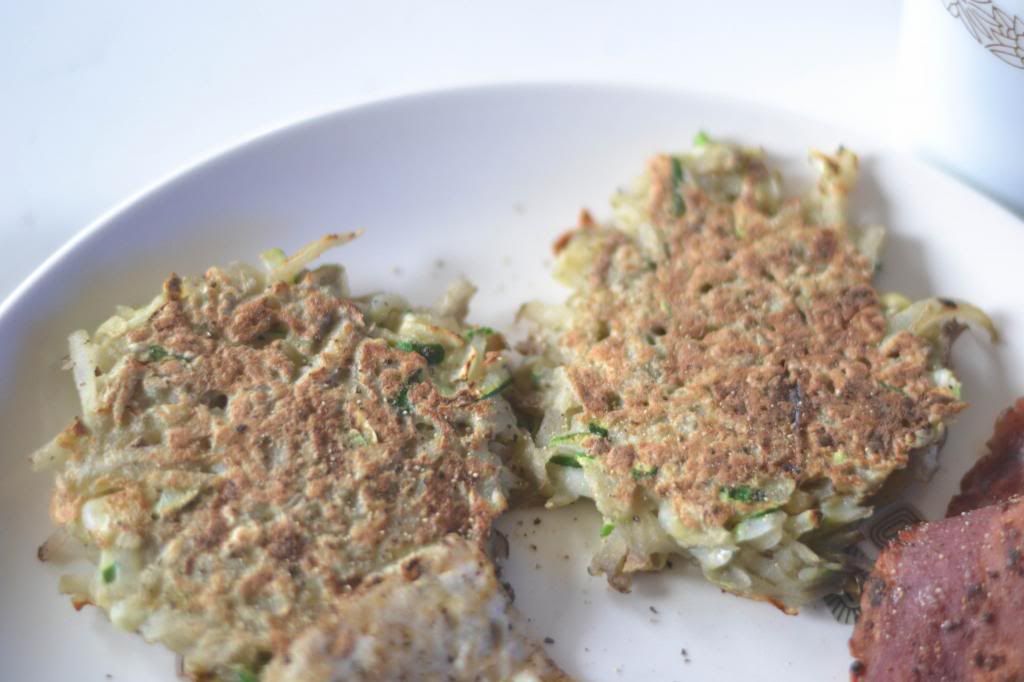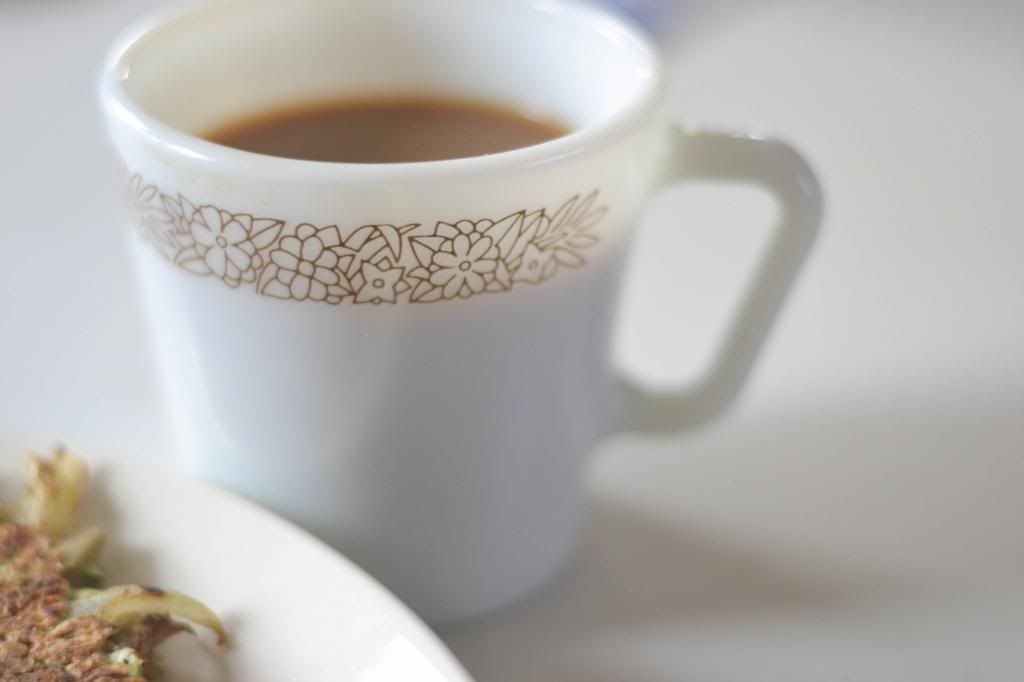 Zuccini potato pancakes recipe used from
Joy the baker
.
Brocoli and beef stir-fry
Recipe here
Nutritional Info (Per Serving): 400 calories, 17g fat, 14g protein, 32g carbs and 141g sodium.
Spicy Mahi- Mahi tacos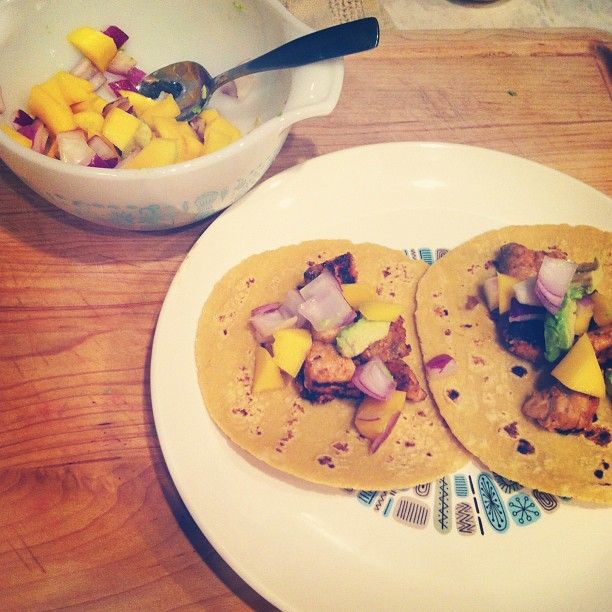 Recipe
Nutritional Info (Per Serving): 405 calories, 17g fat, 13.9g protein, 43.9g carbs and 409g sodium.
I loved these recipes and will definitely be making all of these again. I am excited to try tonight's dinner Spaghetti squash I've never had it before and am kind of nervous on how it will taste it looks good but i've never been a squash person so we shall see. If you try any of these recipes i'd love to know what you think of them.
XO
Tabatha