Another week another post with some amazingly delicious healthy food.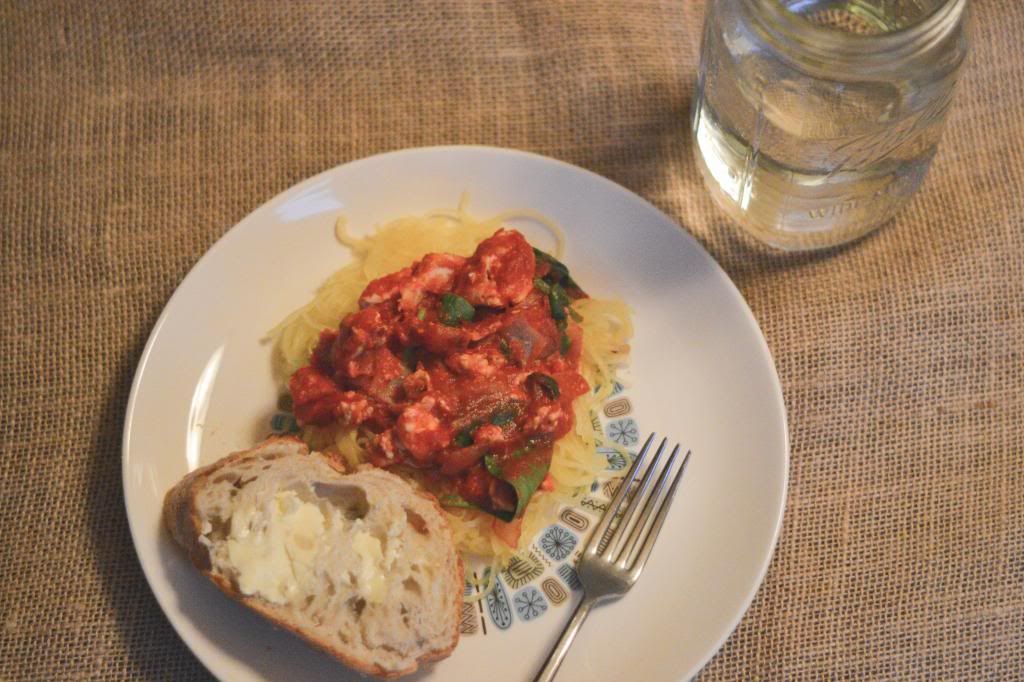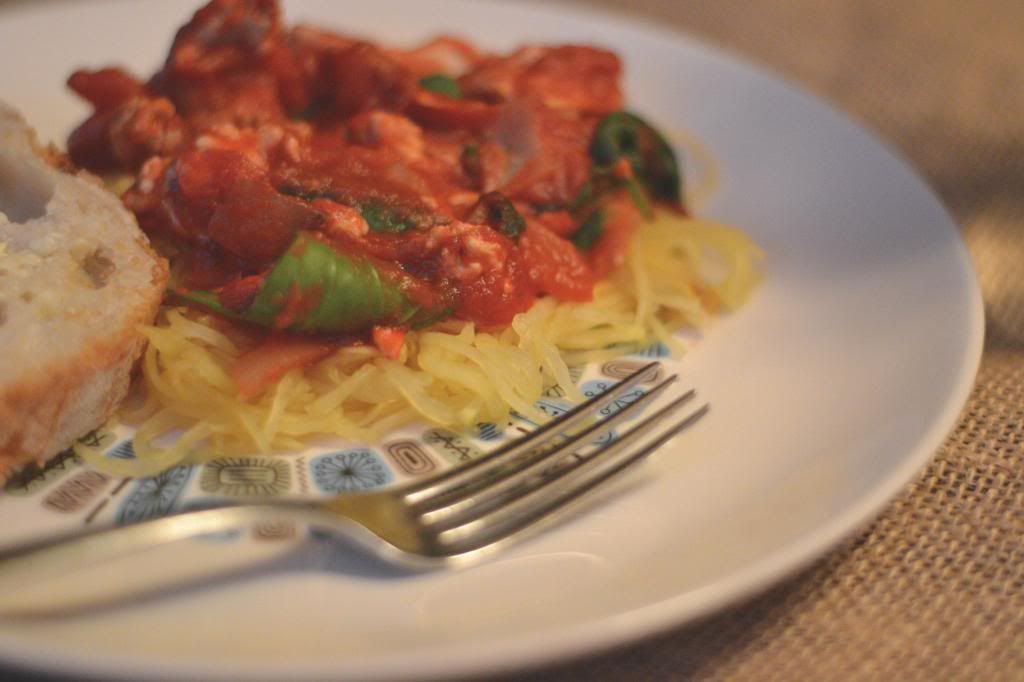 First up I had spaghetti squash and oh my word UH MAZING! I was a little nervous at first because to be honest it didn't look that tasty. But after that first bite I was hooked it's so good the squash has this natural buttery taste to it. I will definitely be making this a lot more often, and it is so much better for you then all those pasta noodles I will not miss those now that I have this. I want to try making a Alfredo with them next maybe add some salmon that would be really good.
Jackson's spagetti squash
Calories: 252
Total fat: 6.4 g
Sat Fat 2g
Carb 30 g
Fiber 6g
Sugars 17g
Protein 21g
Cholest. 43mg
Sodium 332 mg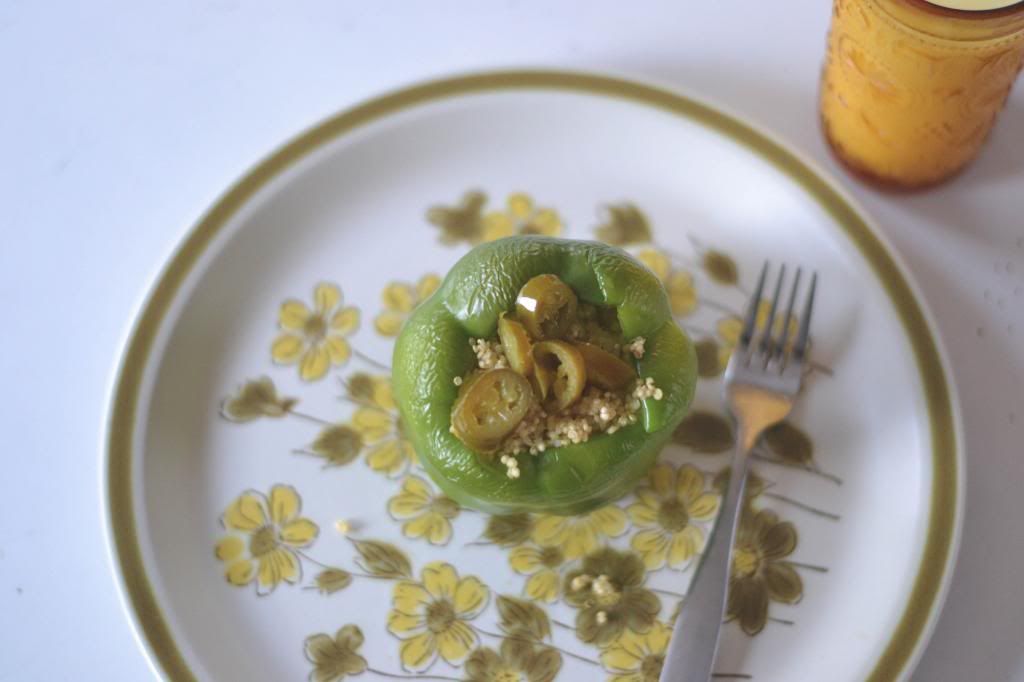 Recipe here
Oh Quinoa I love you, You are so delicious you can put it on and in so many things. salads, burgers,pancakes,cookies, on top of your yogurt it has endless possibilities. This recipe I stuffed it inside a bell pepper and it was delicious!
Quinoa-Stuffed Peppers
Nutrition Facts
Number of Servings: 4
Amount Per Serving
Calories: 297.9
Total Fat: 7.9 g
Sodium: 563.9 mg
Total Carbohydrate: 49.1 g
Protein: 9.7 g
Cranberry energy nut bars.
I found these over on Mandi of
making nice in the midwest
these were UH MAZING I made a batch to take a few hiking with a friend and by the end of the next day they were all gone. They were just that good!
Salmon with a vanilla balsamic marinade
Salmon and I have a love hate relationship I love it but I can't eat it to much I think it all goes back to when I was little my dad would go fishing ALL THE TIME! No I am serious probably every weekend I have pictures to prove it to we would all have to stand with my dad and pose with his precious fish.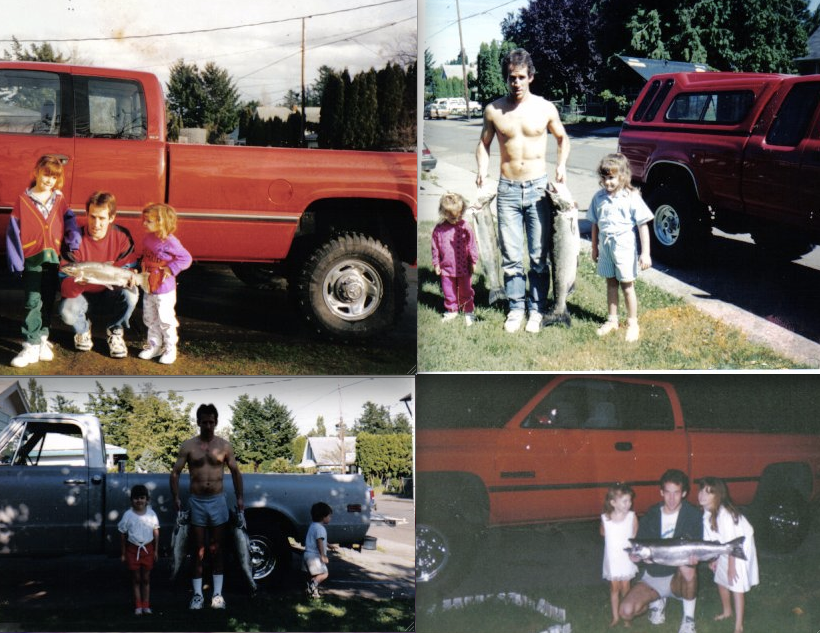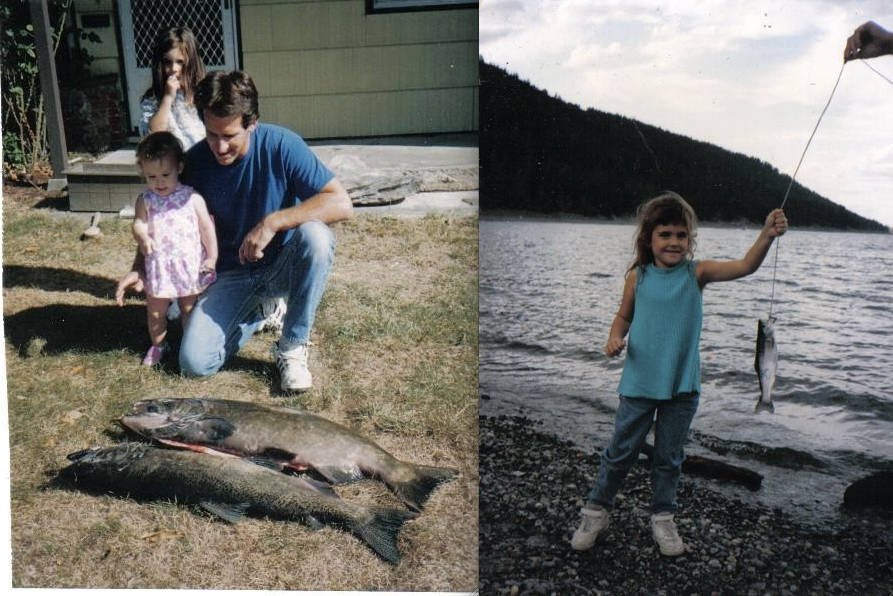 So we had it all the time and he even smoked it that was amazing Id like to have that again. We also ate spagetti a lot because my dad raced motorcycles so him and his racing buddies would come over a lot and that was the easiest fastest thing my mom could cook up for that many hungry dudes. But anyway this salmon marinade is the bomb, yes I just said that I guess it's the 90's kid in me. But you should try it and tell me what you think.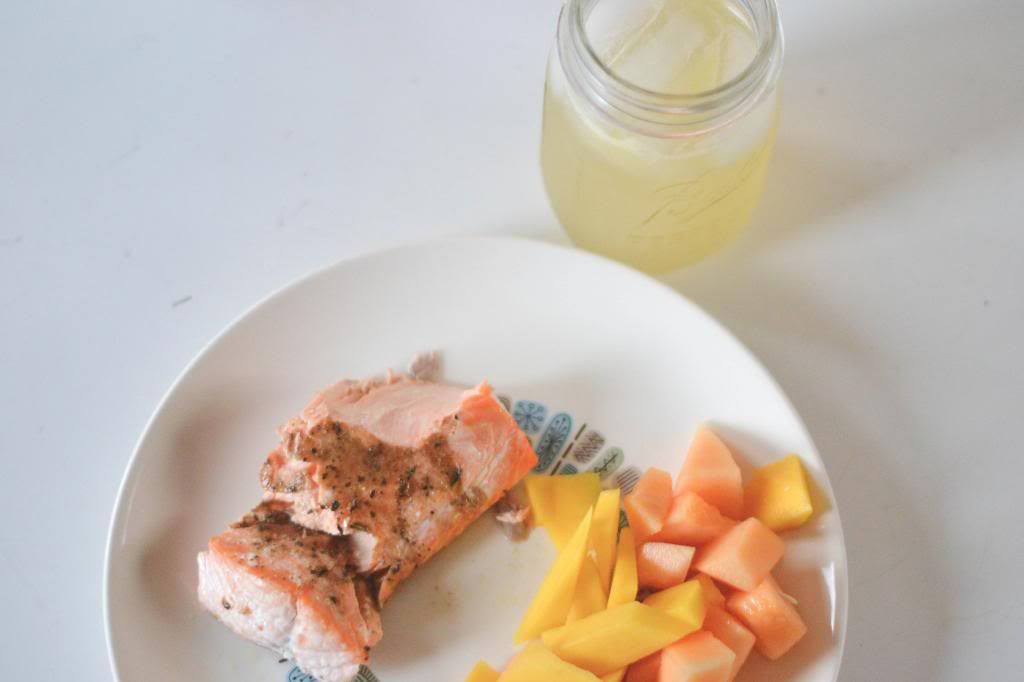 Vanilla Balsamic Marinade
1/4 cup extra-virgin olive oil
1 shallot, diced
1 1/2 teaspoons dried organic parsley
1 1/2 teaspoons dried organic basil
1/2 teaspoon dark brown sugar
1/2 teaspoon Worcestershire sauce
2 tablespoons balsamic vinegar
1 teaspoon Dijon mustard
1 teaspoon Nielsen-Massey Madagascar Bourbon Pure Vanilla Bean Paste
Salmon
8 (4 to 6 ounce) 1-inch thick Salmon fillets
Canola oil
Salt and freshly ground pepper
For the marinade, combine the olive oil, shallot, parsley, basil, brown sugar, Worcestershire sauce, balsamic vinegar, Dijon mustard and vanilla paste into a blender container and puree. Pour evenly into two containers and set one container aside. For the salmon, preheat the grill. Brush each fillet with canola oil and season with salt and pepper. Brush the tops of the fillets with the marinade, discarding any remaining marinade. Place the fillets marinated side down on a grill rack over direct heat. Grill for 6 to 8 minutes or until dark grill marks appear and the marinade begins to caramelize. Turn the fillets and grill for 3 to 4 minutes longer. Serve with the reserved marinade.
Serves 8
Well that was I enjoyed sharing these delicious recipes with you I could go for some of those granola bars right now. Maybe I'll have to whip up another batch. And maybe hide some so they don't all get eaten up so fast this time.
XO
Tabatha