Last Saturday I celebrated my friend Blair's birthday with her and some of her girlfriends. It's funny how with age you go from "OMG I AM 21!!" and you or some just want to go and and drink at every bar you possibly can and feel like death the next day. I did that when I turned 21 and that phase lasted about a year. I think I got tired of that type of fun after a year. But as with age you have a job and the idea of staying out till the wee hours of the morning and having to work with a massive headache just sounds like the worst idea ever. When you can just go to bed at a reasonable hour and feel good the next day. So for Blair's birthday we kind of did just that. It started out low key at her place drinking wine and having snacks, I made some yummy vanilla cupcakes with strawberry buttercream. I was told they tasted like little pieces of heaven.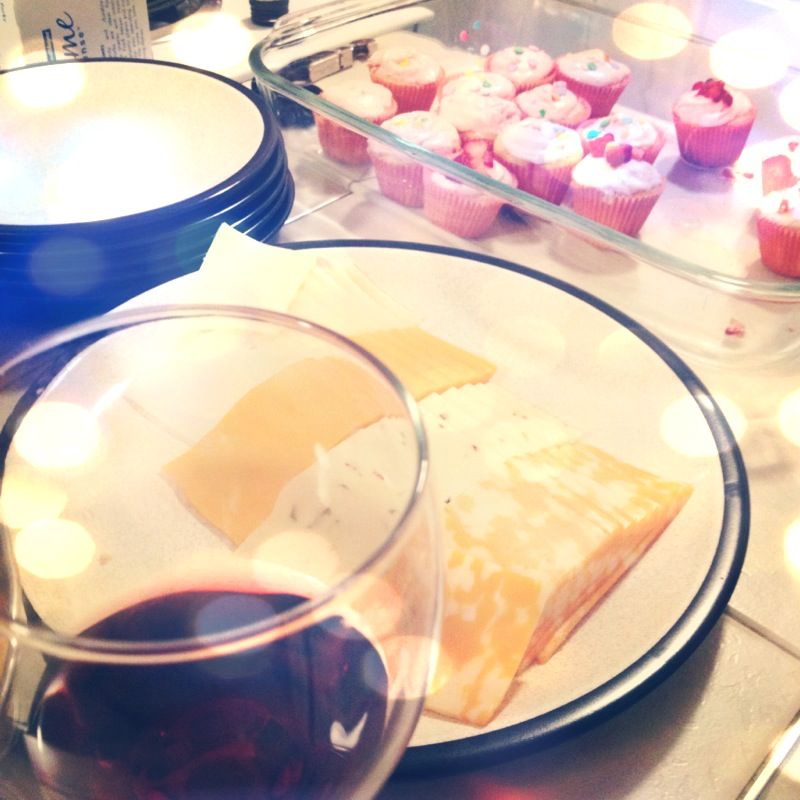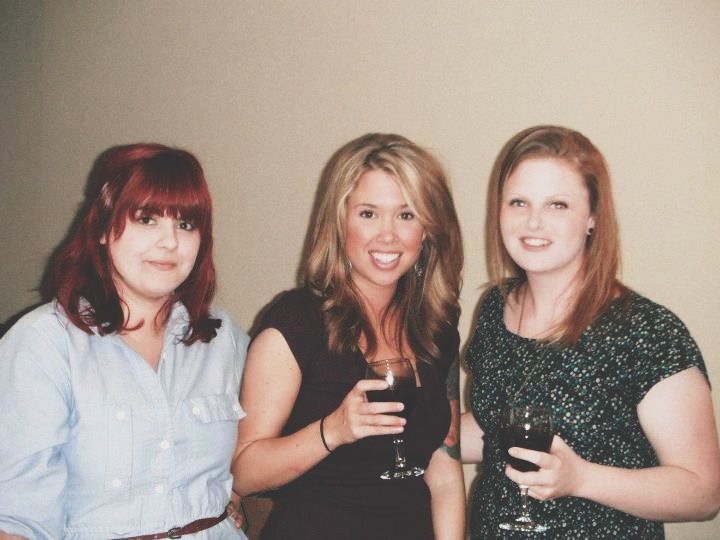 Also nobody told me my dry shampoo was not blended in all the way so just ignore that. Thankfully I fixed it before we went to the bar.
After that we were trying to decide how to spend the night we ended up going to a local mexican restaurant where the food is not good my mom and myself got awfully sick and i've heard others have as well from eating there BUT their drinks are good so it was settled we headed on down since it was in walking distance.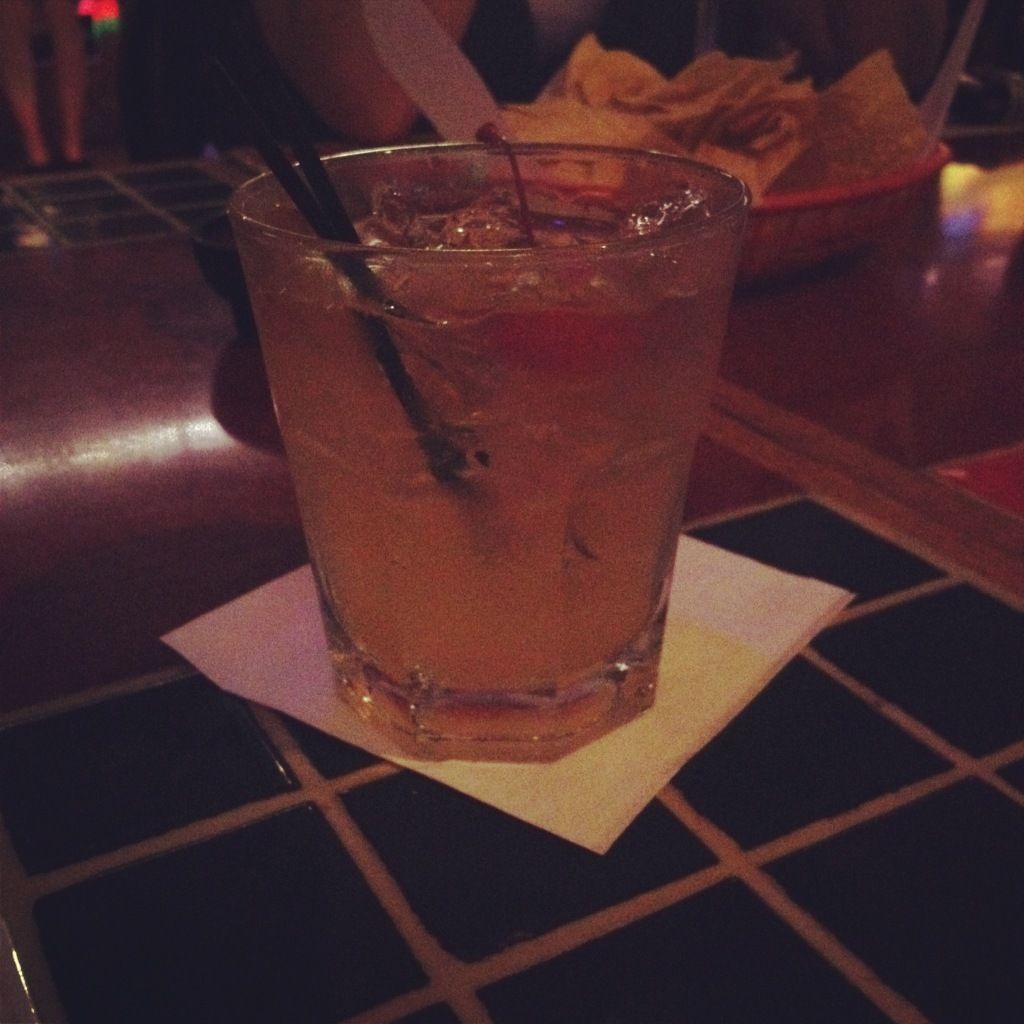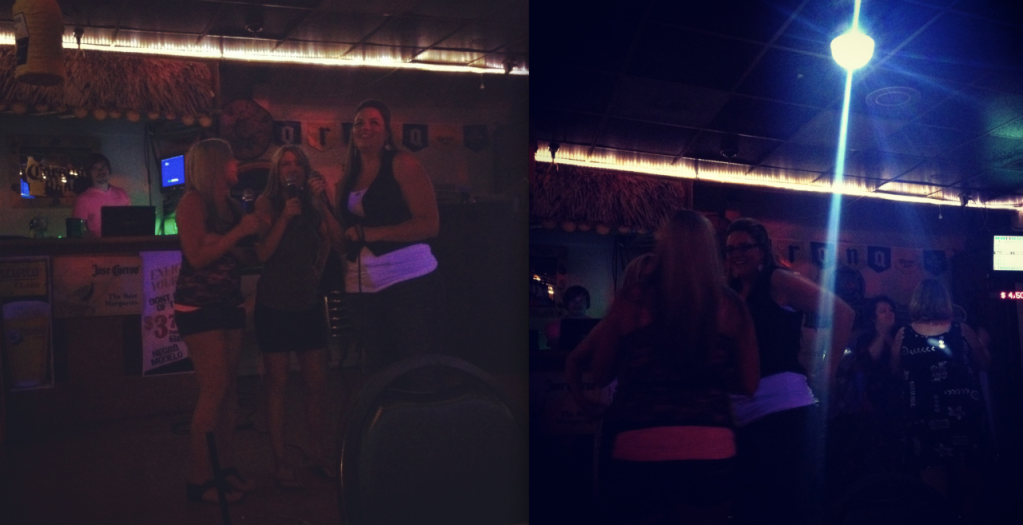 There was dancing and karaoke I did not sing almost did but maybe next time. I did in fact dance in public if you know me that NEVER happens luckily the dancing photos of me are being guarded by stephanie hopefully she does not post them on facebook. I had my usual whiskey sour it's my go to these days and theirs was so delicious.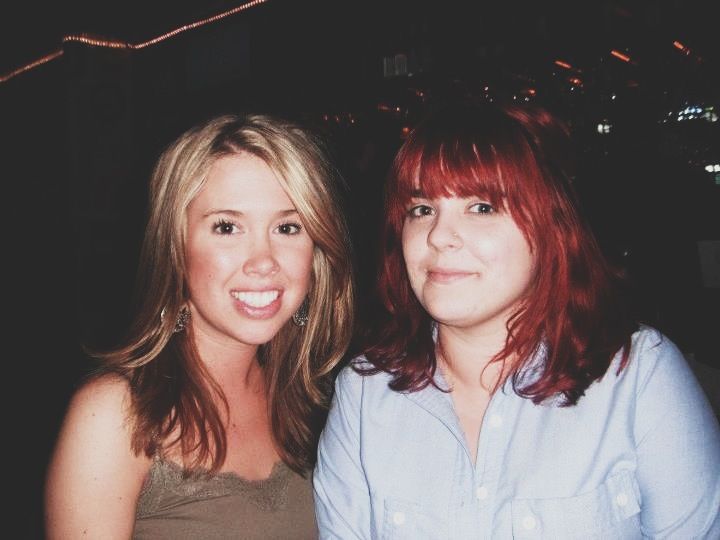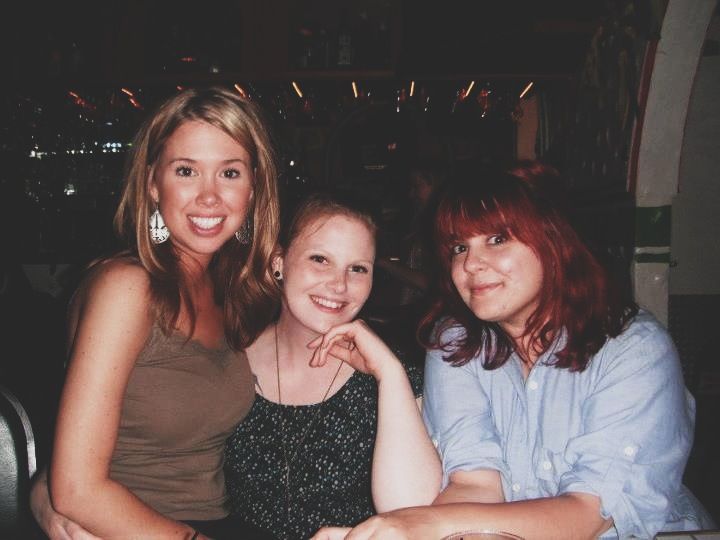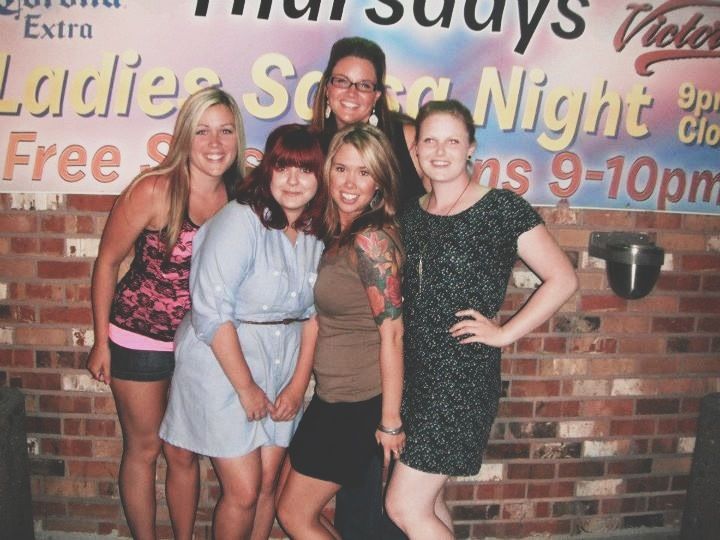 It was a lot of fun I had a blast I hadn't planned on going out for drinks just hanging out for wine and snacks since I was going to the beach early the next day. But it sounded like so much fun. I ended up leaving around almost 2 am me and blair's friend made the creepy walk back to our cars and some guy tried picking us it I was beyond creeped out I am so glad I waited and walked back with her and not by myself. Luckily we saw one of those fire truck suv's and told him about it then he sped off we warned the other girls and everyone made it home safe. It was definitely a good night I can't believe myself and my friends that are 25 well are 25 already where does the time go I feel like I need to start living a little more because soon enough I am going to be saying "OMG I AM 30 where did life go?". I didn't really celebrate this year I was in denial of being 25 and didn't want to celebrate. So this coming birthday will be different. I was thinking lately I want to celebrate in Hawaii airfare is looking cheap these days so I am thinking that may just happen. I haven't been in two years and I would love to go back. Thanks mom in advance for the birthday present ;). What would be your perfect way to spend your birthday if you could do anything you wanted?
XO
Tabatha