I love that feeling of putting on a dress that used to be a little snug to now a little loose. It was such a great feeling and will defiantly keep me motivated to going to the gym when I don't want to. Because I know the work I am doing is actually starting to make a difference and it feels uh mazing.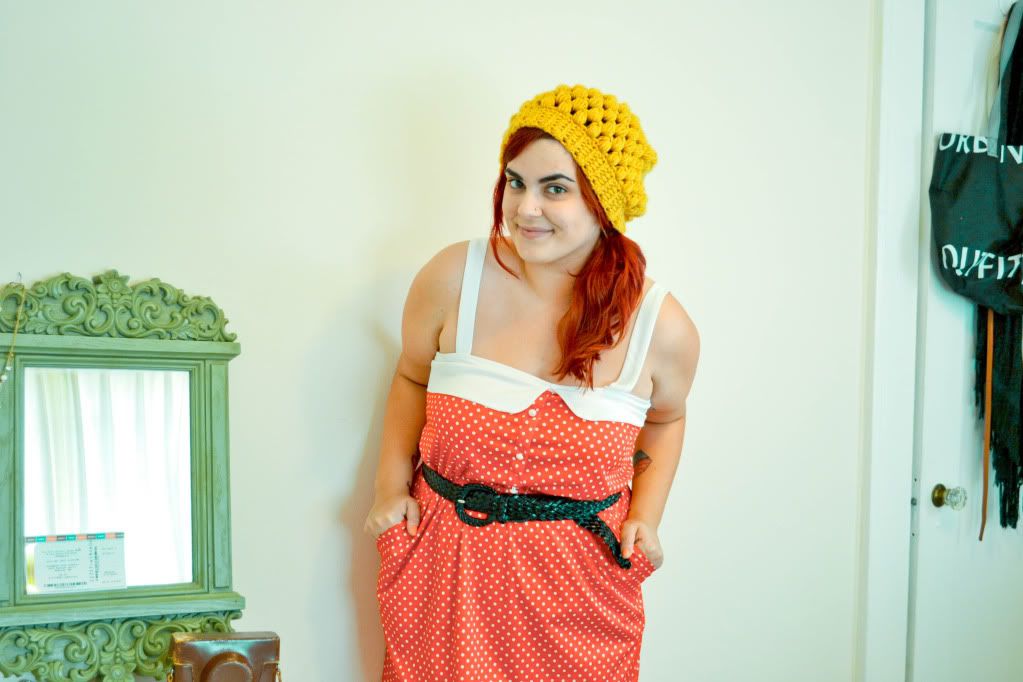 I also wish it wasn't so hot out so I could wear this beanie every day to hide these ugly roots. But I must wait till next Friday to get them fixed up and gone.
This lovely beanie that I do wear when it's not so hot out I got from the lovely
Miss Susannah Bean
. Her shop is on vacation right now but when she comes back you should defiantly snag one of her hand knitted slouchy beanies.
Also today this pretty little dress from
Modcloth
arrived on my door step and just in time for my weekend trip to Walla walla, Washington to visit my moms mom. It has a very light airy feeling great for the hot weather were supposed to get there. I have a feeling I will be wearing it a lot this summer.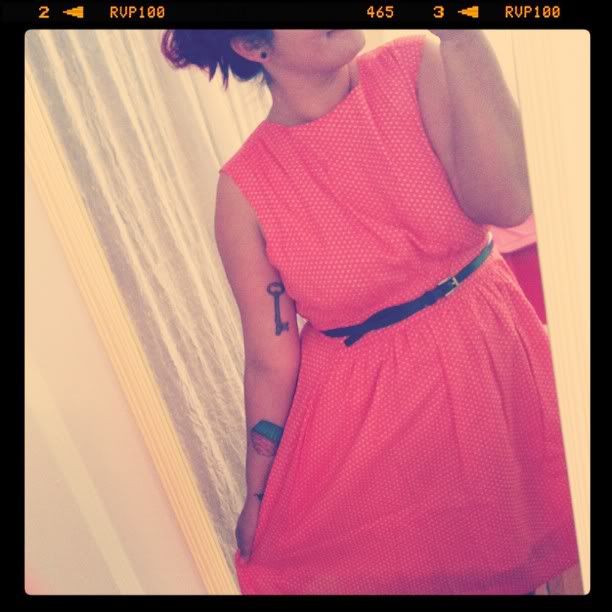 Do you have a favorite summer dress you always want to wear for days and days?
I hope you all have a lovely summer evening.
xoxo