Well hello there lovelies, How have you all been lately? Im doing pretty well myself. I've just been enjoying this lovely summer weather with miss autumn lately. And getting ready for a mini road trip with my momma this weekend to walla walla washington to visit her momma. I haven't seen her in years and either has my mom so I am pretty excited. I am also looking into any antique or thrift places on our way up so we can hit those and see if we find any treasures. Also lately I've been loving the photo app on the iphone called cross process. It takes some pretty neeto pictures if you ask me. I took a few on my way home yesterday.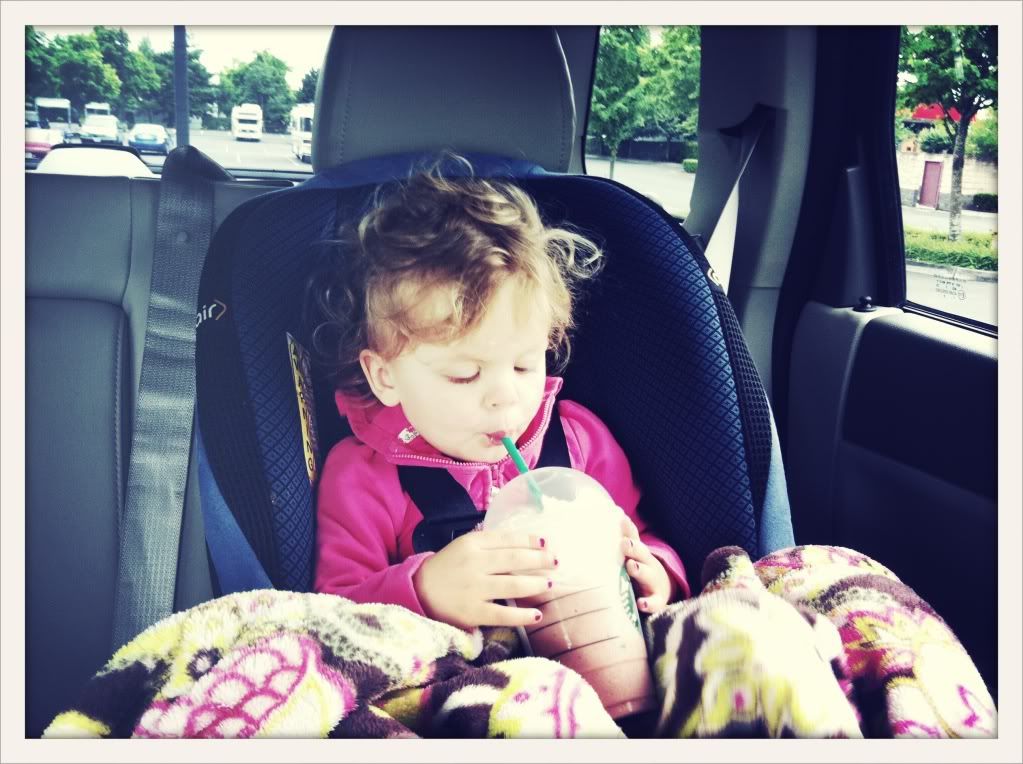 Miss autumn loves her smoothies. Every time we make a Starbucks run she makes sure she asks for a "mooey" Her way of saying smoothie, cute right?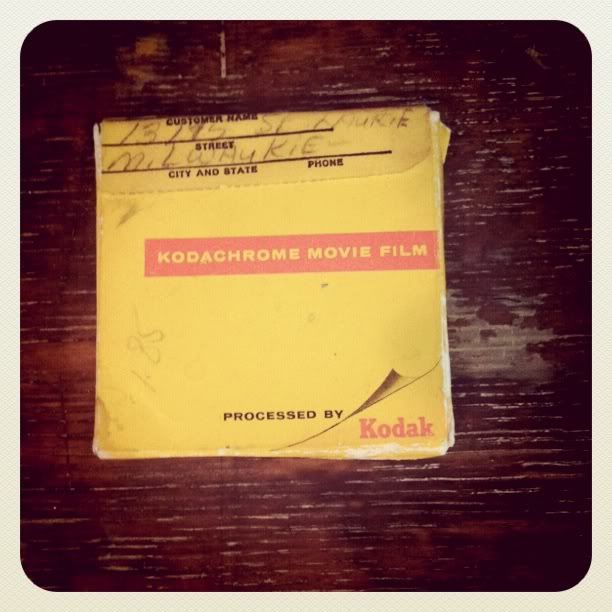 I was going through old pictures the other day and came across this film from my dad's first Christmas in 1962. I really want to get this put on to a dvd and see my daddy as a baby. I am not sure where to get this put on to a dvd, but I am nervous since this is the only one and I am so paranoid they will ruin it or something and then I wont have it anymore. Has anyone ever got older film put on to a dvd before and where did you go?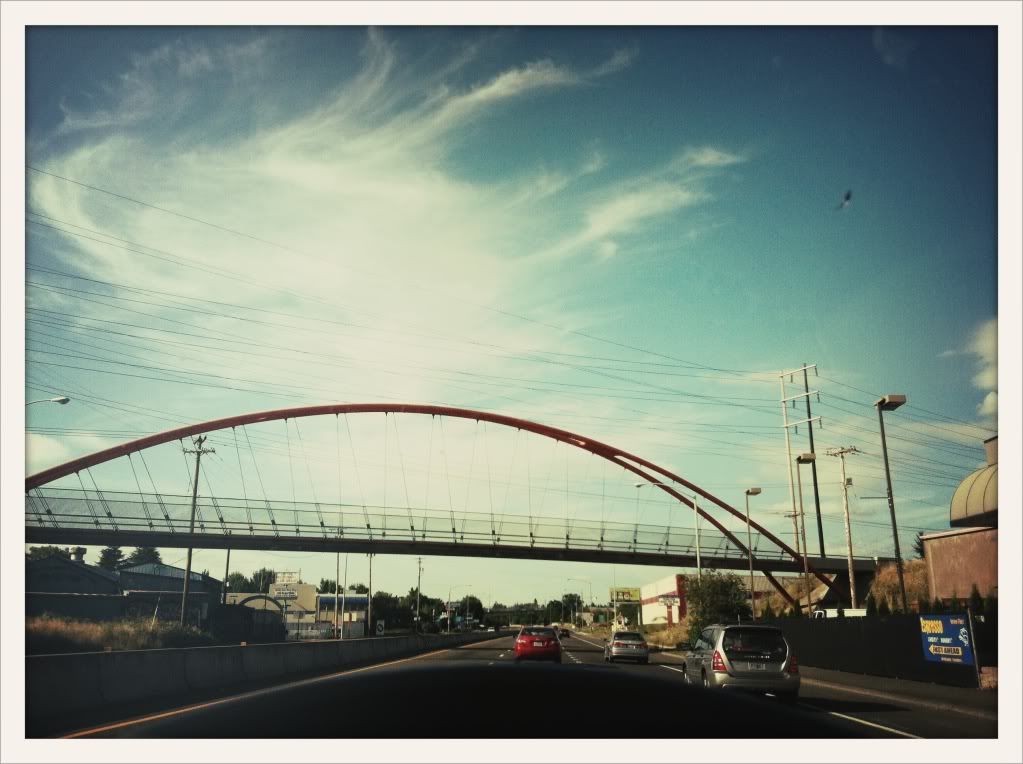 I always wonder what this area used to look like it must of been happening at one point in time. Now its just abandon car dealerships and a wendy's that is no longer in business. The only places that are in business on this strip are two strip clubs. and a gas station.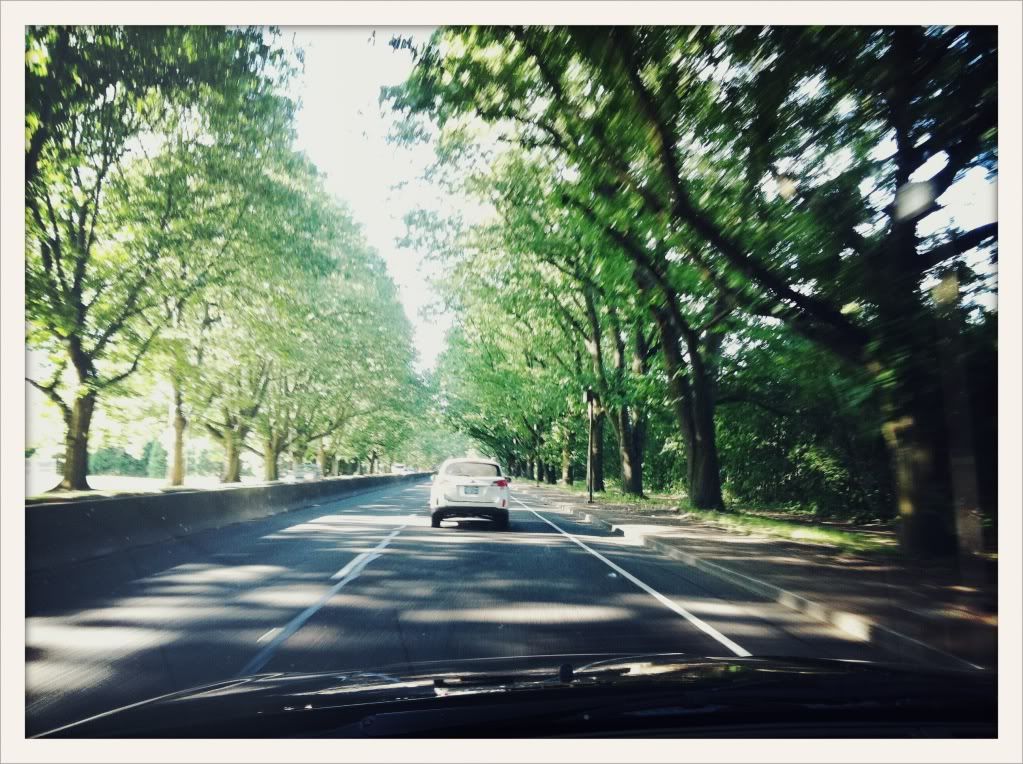 But there is one part of this drive I do like this little road that's just so pretty with all the trees and on one side of the road you can see this little park I've only been there once but I think I need to re visit it one day with miss autumn.
So a few days ago we had a family dinner at my grandpa's house he lives in the cutest historic area of oregon city. We had a yummy dinner in his backyard then headed over to the park across the street to play I made this little video for fun. And added some music I haven't used imovie so I plan to get better at this.
Untitled from Tabatha Yoast on Vimeo.
Song used in video Staged names: pickwick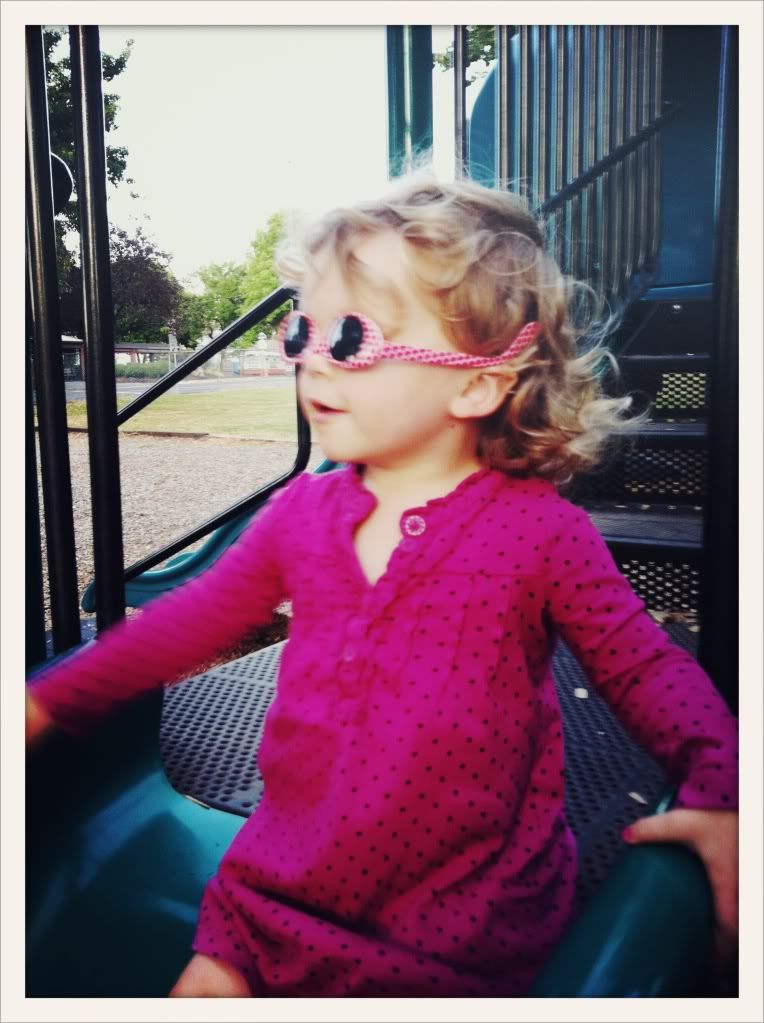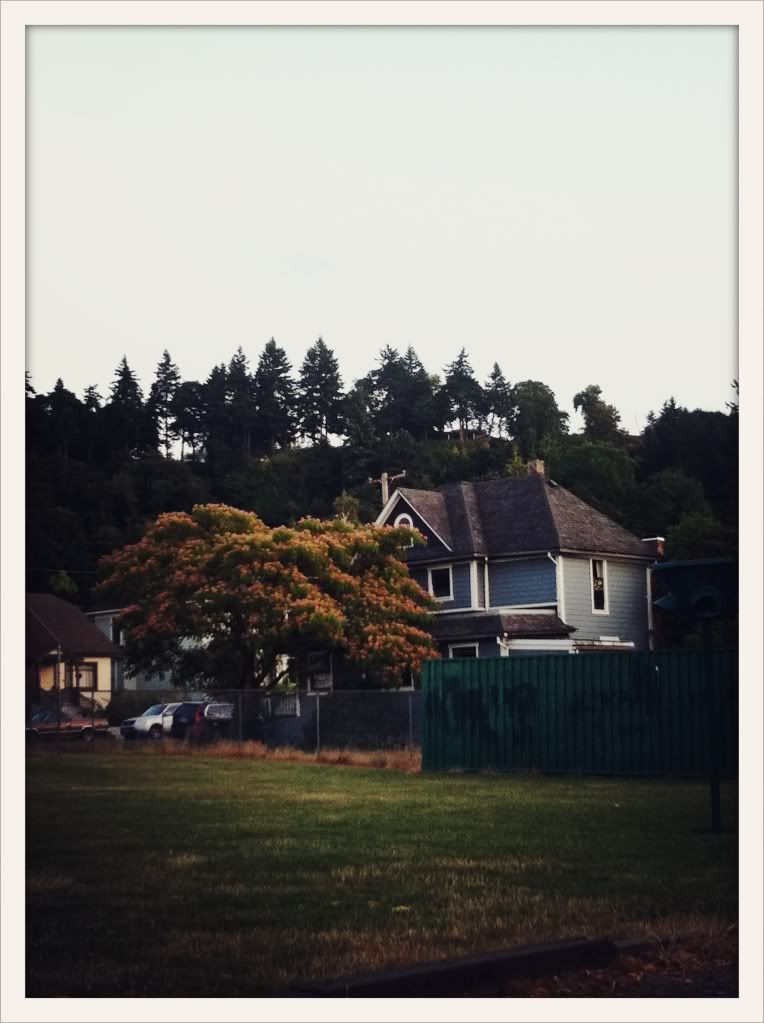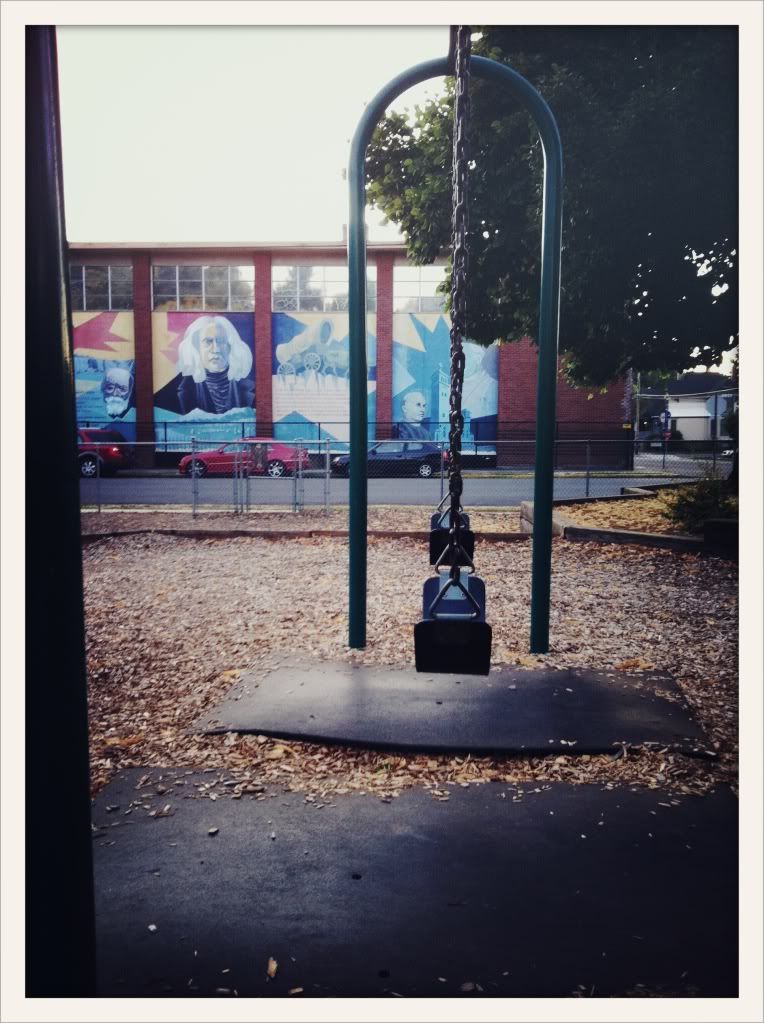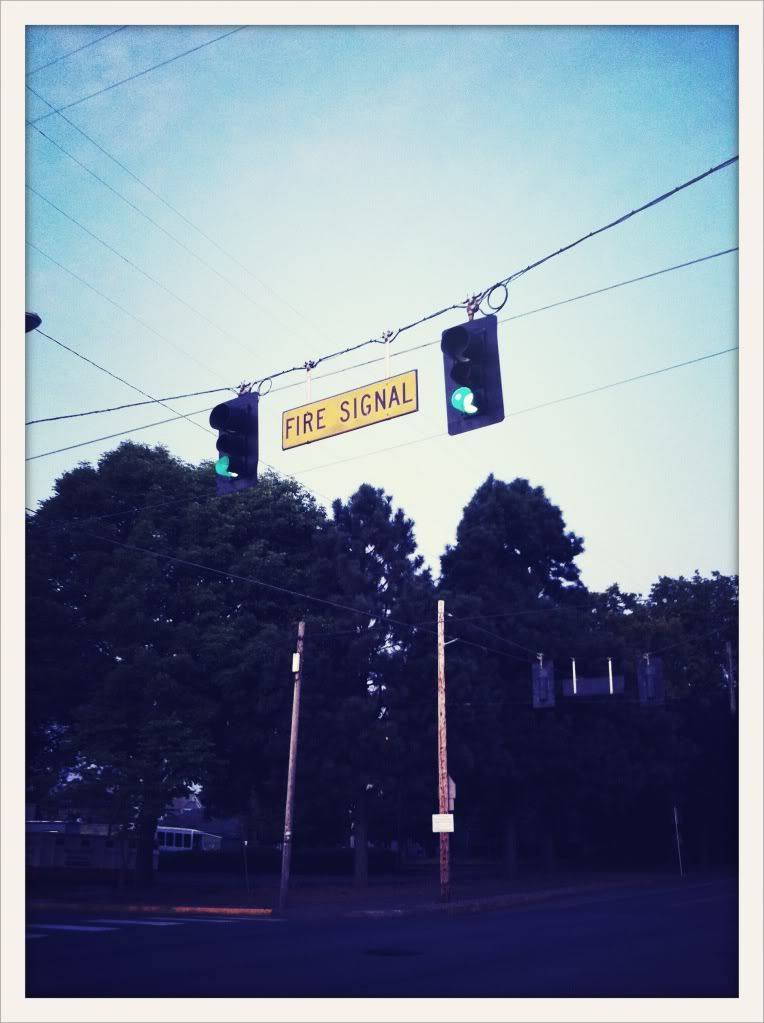 I love his house, I believe he said it was built in 1918. I keep meaning to walk around the neighborhood and take pictures of all the historic houses. Maybe I'll do that soon the houses are just adorable. My gorgeous blue victorian is in that neighborhood which I talked about
here
She's so dreamy.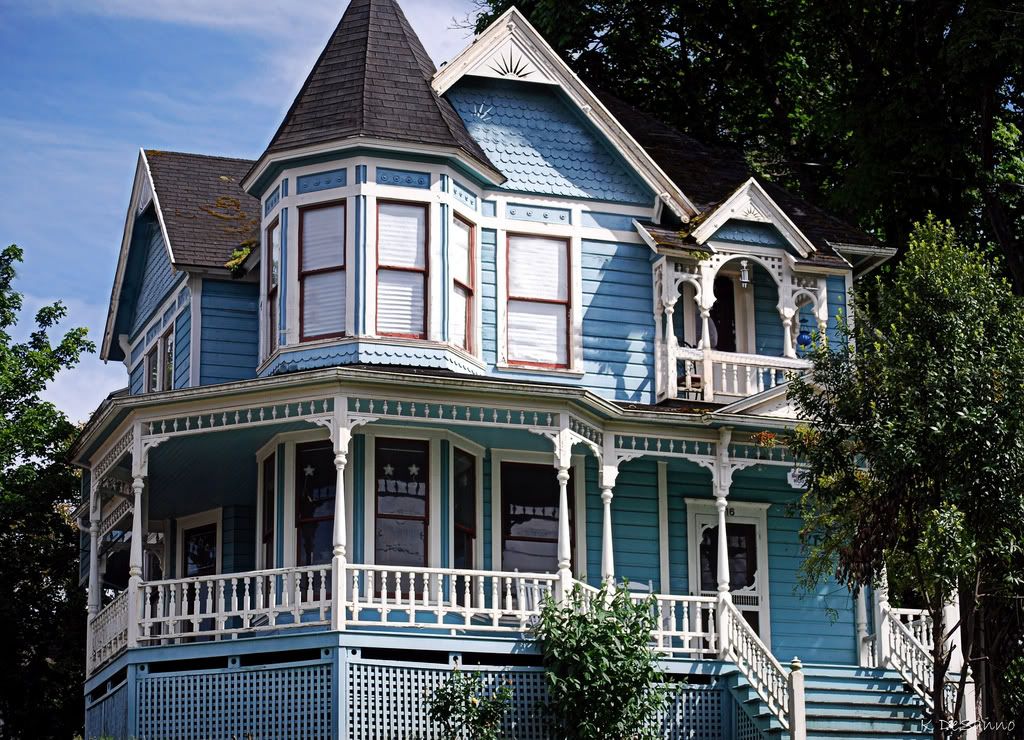 Do any of you have a dream house you've spotted in real life or a movie that you would love to live in one day?
xoxo