Yesterday we celebrated mothers day by making my moms favorite breakfast which is strawberry stuffed french toast. So I made her just that. She really wanted to go somewhere but it was supposed to rain a lot so the beach was out of the question which is what she originally wanted to do. So my step dad suggested going up to Larch mountain because apparently you can see all of Mount Hood, Mount Adams, Mount Jefferson, Mount Rainier, and Mount St. Helens So we were all super excited. Now what we should of looked up the road conditions as there was a "snow" closure. We saw a road closed sign to motor vehicles so we ventured on foot thinking it can't be THAT far to the path. Well we were wrong we walked up the road about almost three miles and found no path so we decided that it was best to turn around since it started to down pour and we still had to walk back to the car and make it to my sisters for a mothers day dinner. It was still a lot of fun to just go out and do something like this with my mom. We used to do stuff like this when we were all younger and living at home so it was nice. We will be going back when the roads open which is supposed to be around mid to end of July. *fingers crossed* I did snap some pictures along the way though.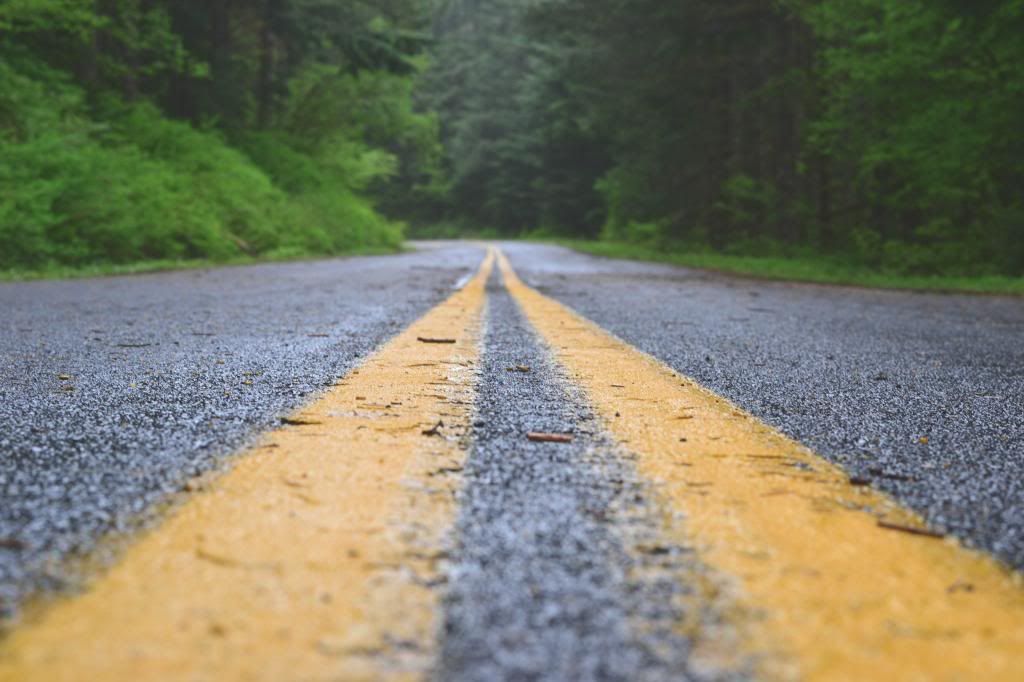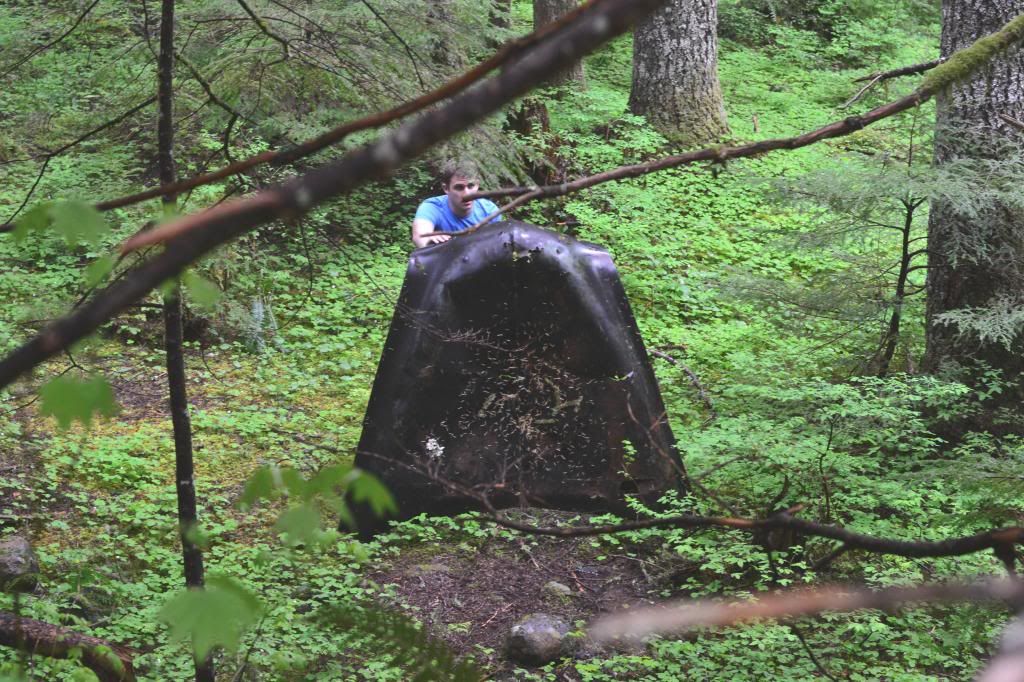 We found parts of cars along the way.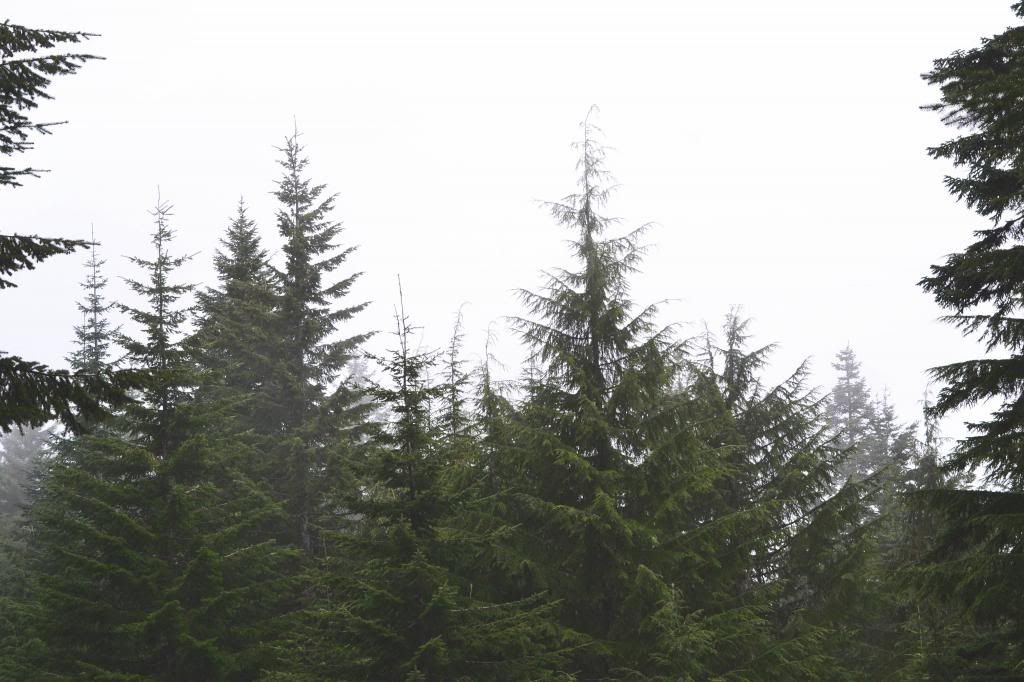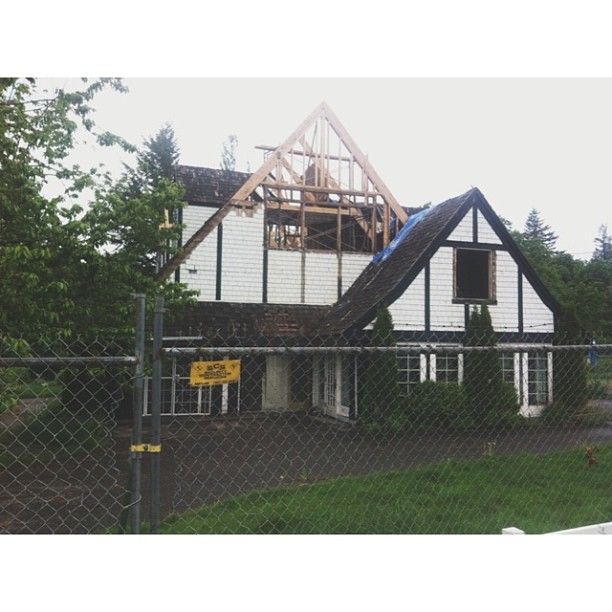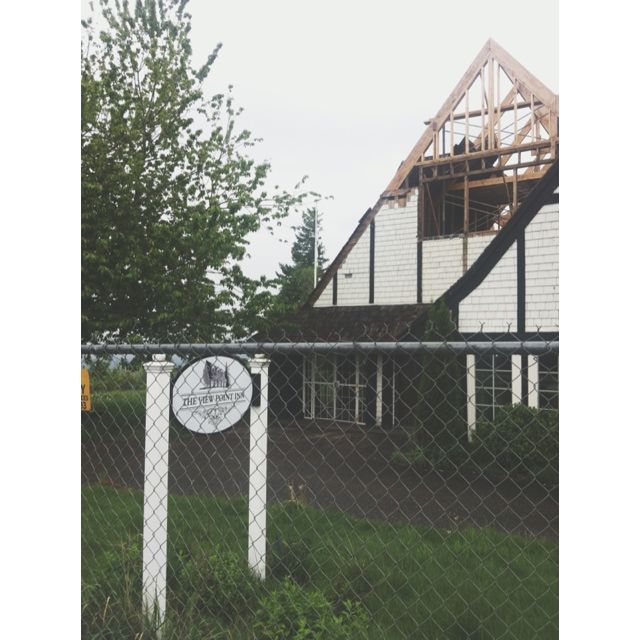 We drove passed the view point inn which was sad to see all grown over and the building still burned. It caught fire back in the summer of 2011 after some sparks from the chimney started the fire. After some looking into they have been starting to rebuilt and reopen. They have where you can donate to help save the view point inn any amount helps. You can donate right on their site
help save the view point inn
. I heard they need to raise 1 million dollars. But I think if everyone pitches in it could work I hope it gets put back together It has such an amazing view to. After our little adventure we spent the evening at my sisters for a bbq dinner and a pie I made it was just the perfect mothers day.
XO
Tabatha